New hosta accessory!
This is our new little guy--'Barnie' 17 weeks! Supposed to be a designer dog--Papillon/Chinese Crested,
but I'm pretty sure (and so is the vet and his assistant that breeds Chihuahuas) that it's Papillon and Chihuahua
instead!!
He is ADORABLE and so good and so sweet!! Had him since Saturday--and he's just working out wonderfully!!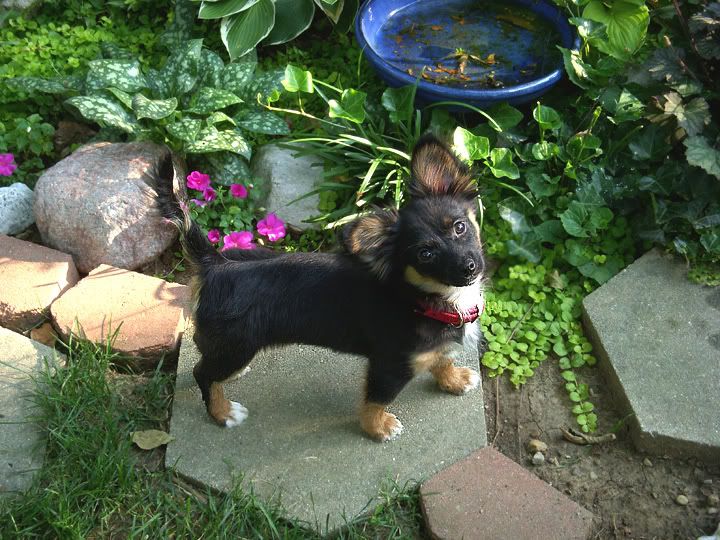 So--do you have any new *hosta accessories* this year??