All my FFOs
So I've posted on the forums a few times that I'm just getting started with my daylilies. I bought several double or triple fans and mostly separated them out before planting the, which in retrospect was not the brightest thing to do. But in any case, some of the single fans sent up scapes anyway, and here are the pictures to prove it!
Heavenly Dragon Fire looks duller in the picture than it is in real life: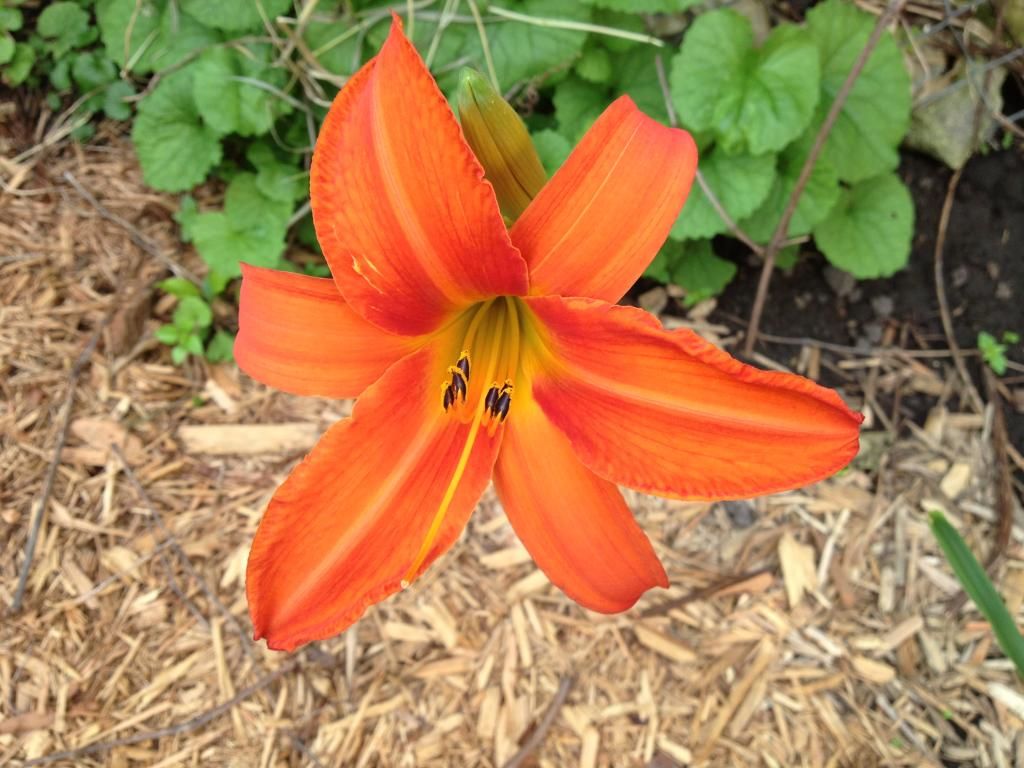 Here's a closeup of one bloom of Aztec Firebird: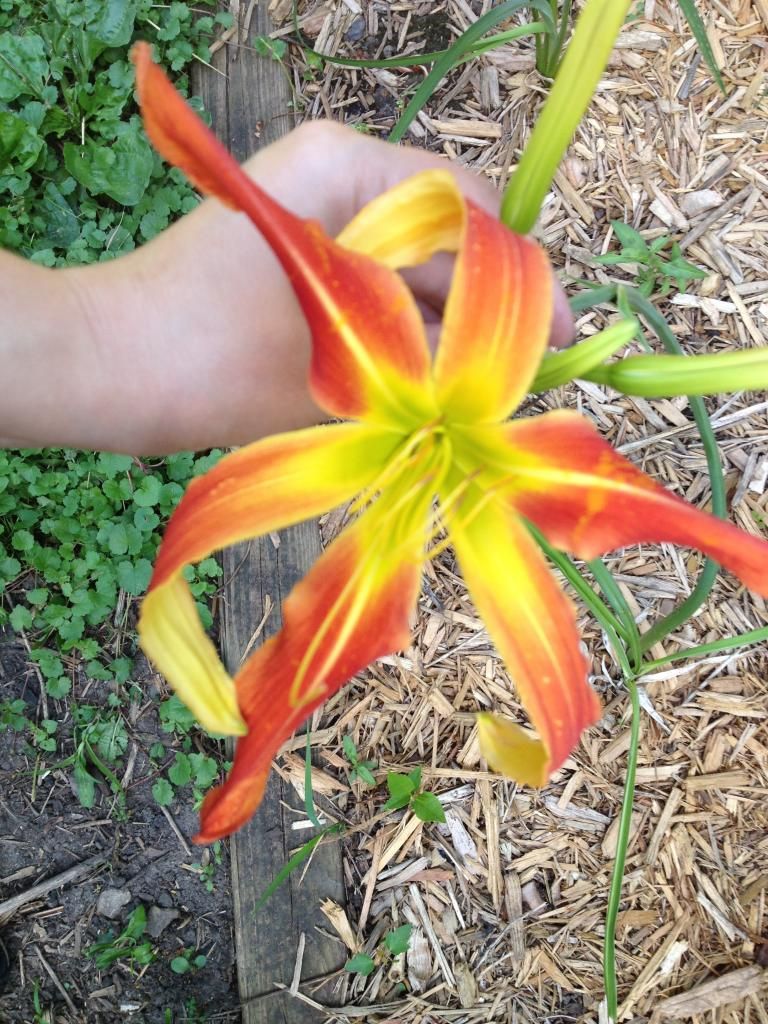 And one droopy other scape of the same: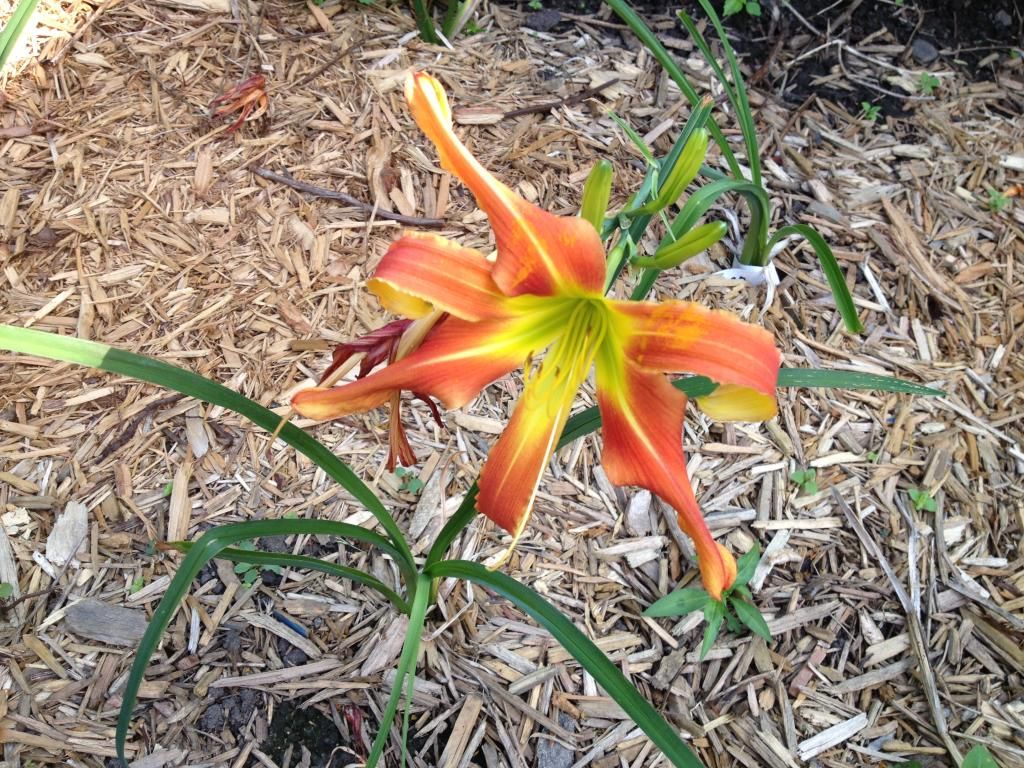 A duo of Eye on a String:

And a photo of its FFO:

Thanks for looking!