Playing catchup on Tuesday
celeste
(zone 4 NH)
July 29, 2014
More photos to try to catch up a bit on what's been blooming around my garden. I have too many daylilies, too many photos to share and too little time but I am trying my best to get them up when I can. Thanks for taking a peek!
Celeste
Some garden scenes to start off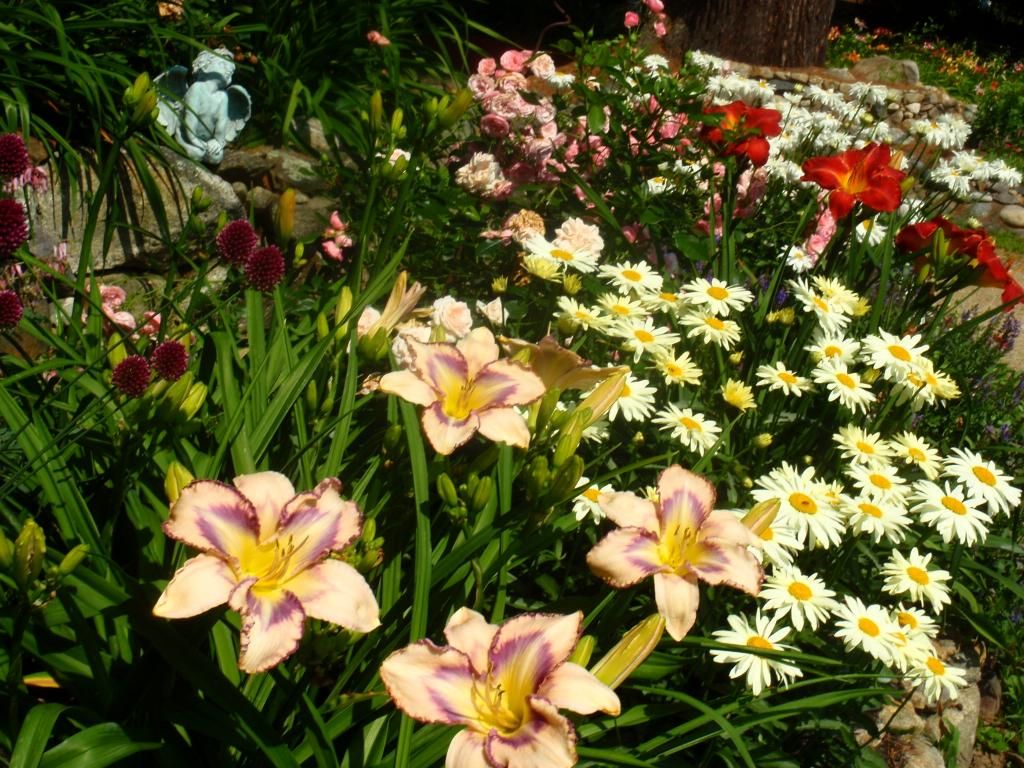 Former NOID which I believe to be Wind Song....this has the most lovely fragrance of any daylily I've sniffed. It is heavenly.

[SPACECOAST BLASTOFF
](http://s103.photobucket.com/user/airheadwrencher/media/bd70f382-aaf4-447f-84da-949694b23f3b_zps795a8669.jpg.html)
[INWOOD
closeup of INWOOD
](http://s103.photobucket.com/user/airheadwrencher/media/bd70f382-aaf4-447f-84da-949694b23f3b_zps795a8669.jpg.html)
TERRY LYNINGER is always one of my early bloomers