Gifting hostas...ideas??
megaul
(Z5OHIO)
August 10, 2007
Hostas are wonderful friendship plants.
It's easy, inexpensive and personal to give a cutting of one of your favorites. I have given them as birthday presents to friends, family and co-workers. I include a plant tag with the hosta name and birthday date such as below. As each birthday rolls around, they will be able to tell how much their hosta has grown in that length of time.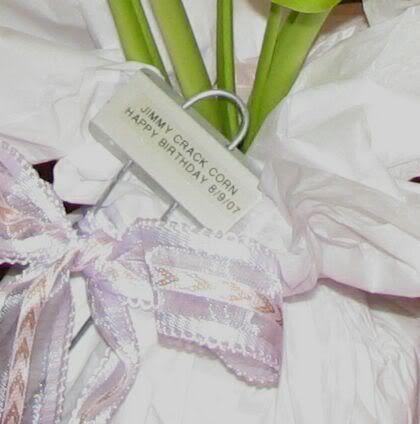 Are there hostas especially suited for birthdays?? I just bought Pineapple Upside Down Cake, and when it gets mature enough to separate, I thought it would make a wonderful birthday present.
What are some of your hosta gift giving ideas?