Hosta inspired...(many pics).. let's hear/see yours
megaul
(Z5OHIO)
August 19, 2007
We finally got our new patio and walkways this summer. I give much credit to my hostas as inspiring me to make the most of my little corner of the planet.
You can only appreciate the improvement by seeing the before and after...although the after is still in the landscaping phase.
My ' rustic' flagstone patio and dirt trail to the fence. Grass will not grow in this area except that growing thru the cracks were I didn't want it!. Grass has been especially hard hit in this area this year due to drought and dog.
We chose stamped concrete in a London Cobblestone pattern a similar color as the house.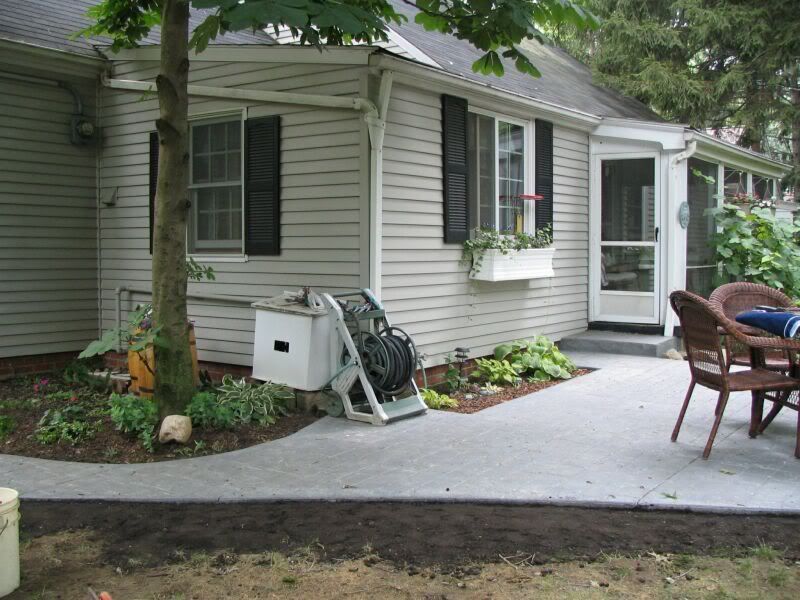 I love the curved walkway to the gate, and hopefully, Hosta Dog will learn to use the path so that grass might actually grow in this problem area.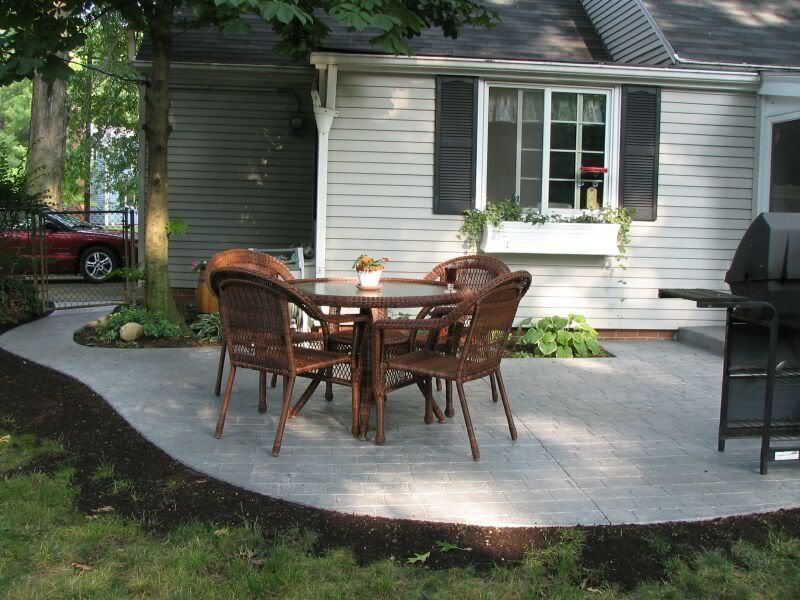 I was also able to extend the hosta bed outside the back porch to the patio and added a few new hostas , a fern, and couple of other little things.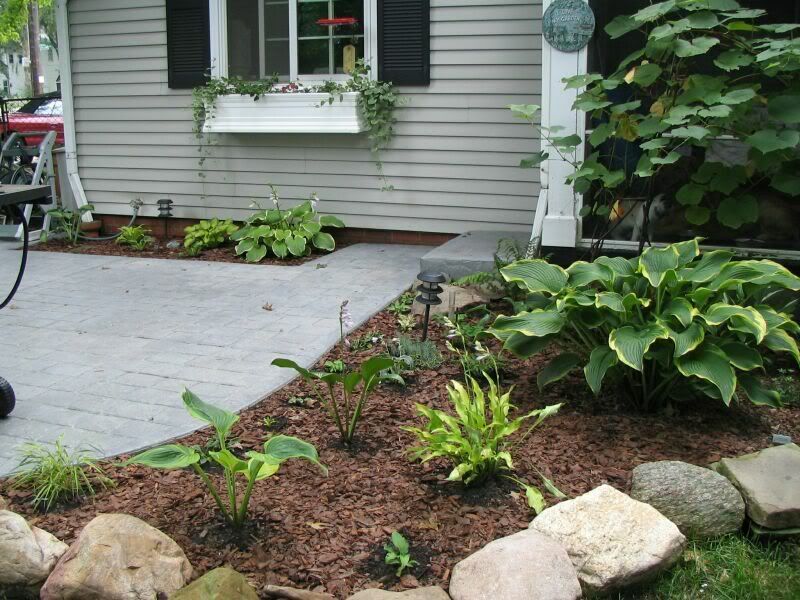 We also replaced the aging walkway in front with the same pattern.
Before...gosh, I didn't realize it looked THAT bad!
We also added a 'landing' in front of the porch.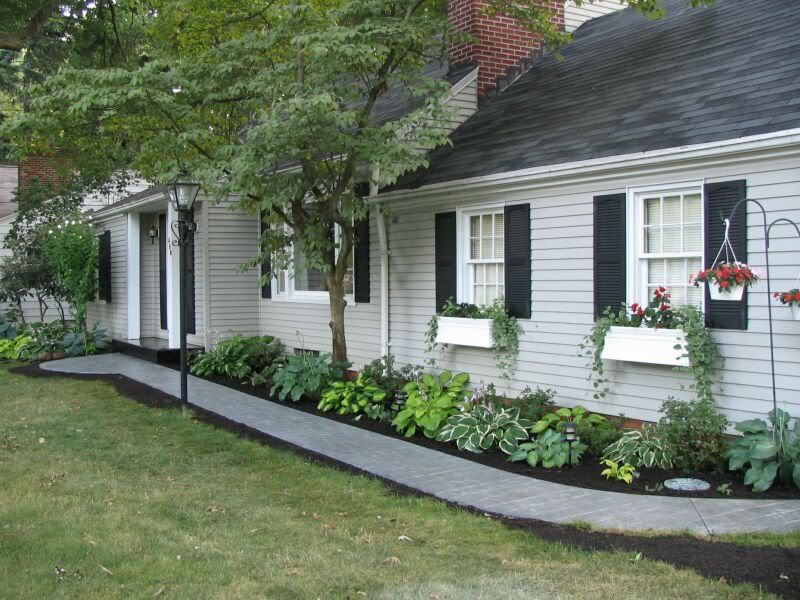 I've been working on the ground around the new areas relentlessly. We've been in drought conditions all summer here, so watering my grass seed twice a day.
I've planted grass, twice now...the first was coming up nicely when we got 5 inches of rain in half a day washing it away. The new grass is up and filling in. We have a gentle rain today, and hopefully, won't get any more gully washers until it gets established.
I'm already looking forward to next year and will add a few colorful pots of flowers on the patio and landing. And, of course, may be able to extend my hosta beds further.
I'm also thinking about adding a small pond to my little corner of heaven. I'm going to be researching that over the winter to see if ponds and shade can coexist.
And, to think, all this started with that first Gold Standard about 4 years ago! I give my hostas lots of credit for inspiring me.
How about a few more hosta inspired stories. Janice's floating deck is another fine hosta inspired project.