Pics of baby's room and thanks to mctavish! (lots of pics)
buff24
(5b (SW Ohio))
September 22, 2007
Most of you probably know that I am pregnant with my first child... a little girl due in ~1.5 weeks!! So, sadly my hostas have been neglected this summer as I have been busy getting ready for baby! Today hubby and I put the "finishing touches" on her nursery, and I snapped a few pics for your viewing pleasure. As you will probably figure out, we incorporated a honey bee theme... it suits our style as I am not a real "girly girl" and hubby is a real sports nut, a "guy's guy" so we couldn't bring ourselves to do a pink nursery...
Of note, the 2 bee pictures on the shelf you will see were provided digitally by our very own MCTAVISH!! THANK YOU!!! They look wonderful in the nursery!!
Hope you enjoy the photos!!
Buff
Here is the view as you walk into her room...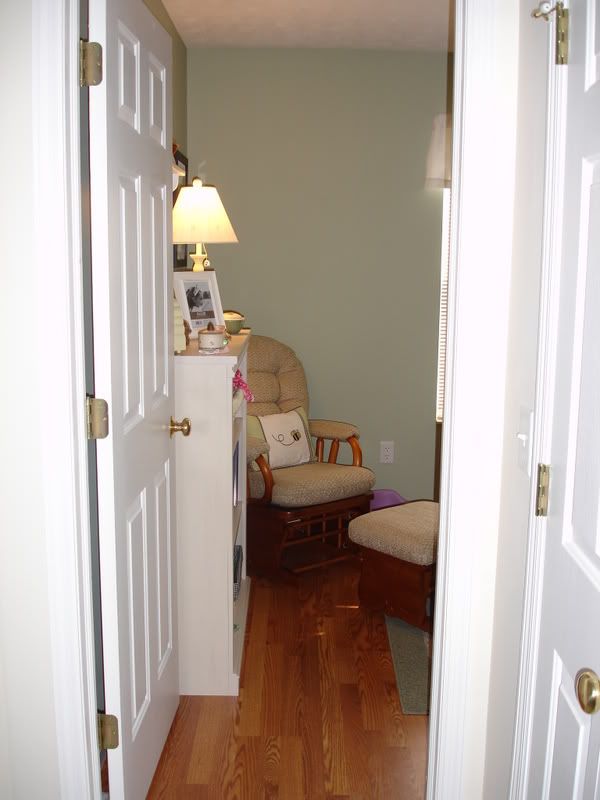 And here is the wall to your immediate left. Look who found a new, comfy spot to lounge... our "first child" Murphy. And yes, that is an actual picture of my pregnant belly with a teddy bear, hanging on the wall (picture taken about 1.5 weeks ago.) Once the baby is born, we plan to get a picture taken with her and the same teddy bear, to hang to the right of this picture.
And as you scan towards the right, here is the crib area. See the bee in the child's rocking chair? That was a gift from Janice (hey_J)!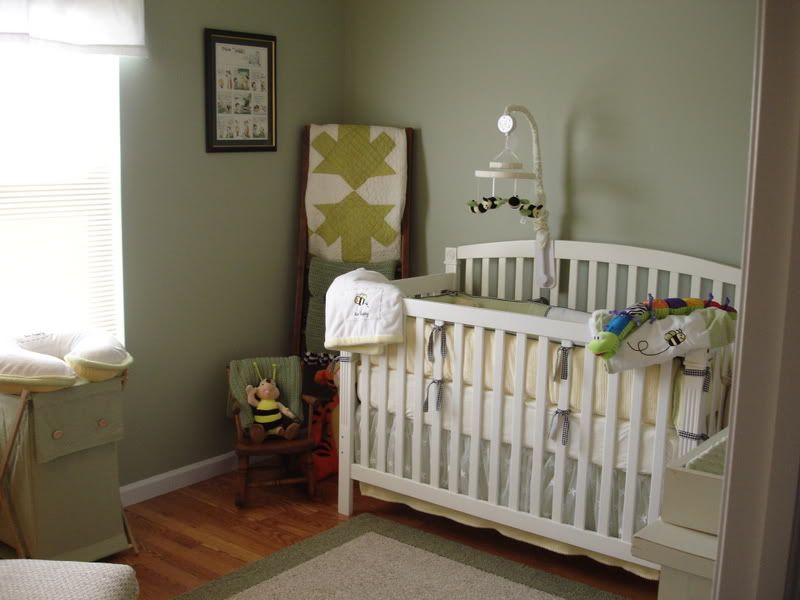 And continuing to spin to the right, here is the changing table/dresser area. Note the pictures above the shelf. The bee pics were provided by McTavish, while I actually took the flower photos.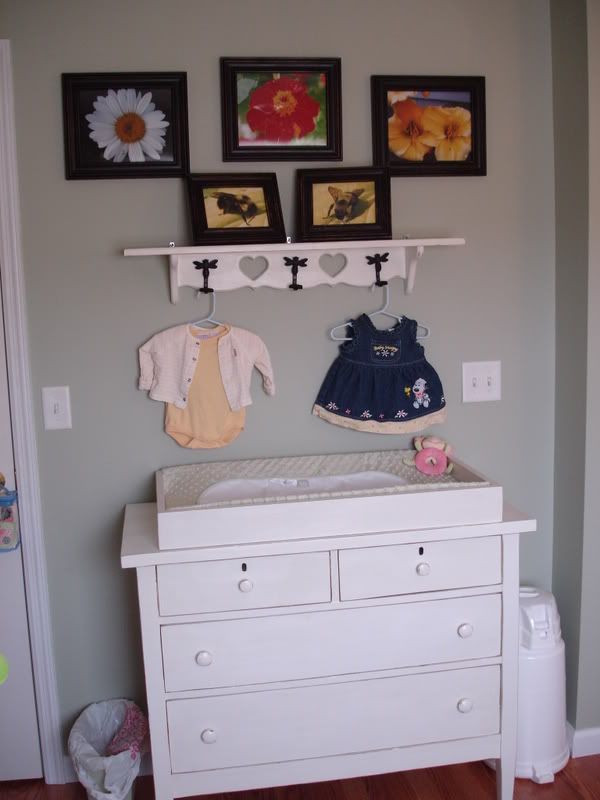 Also of note, the changing table/dresser was re-finished by my wonderful husband. We picked it up (looking ragged) at an antique festival, and then re-finished it to match the crib, which is "antique white" and "distressed" to look sorta old. We also added the box on top to hold the changing pad. The box can be removed when we no longer need it as a changing area, and it will function as just a set of drawers. Here is what the dresser looked like while it was being stripped and re-finished... Hubby just LOVES doing projects like this, and is quite proud of the finished product :-)