Hummers!
jel48
(Z4 Michigan)
September 4, 2007
We have been enjoying the hummingbirds so much this past couple of weeks. Since moving into this yard (and house) 4 years ago, I've planted so many hummingbird attracting plants and we only get a few in the spring and (the last couple of years) one female who stayed all summer long. But the last two weeks we've been seeing them constantly... probably tanking up for the long haul south, or maybe stopping by for a break on the trip south from a much more northerly summer breeding ground. Whatever the reason, it's been so much fun. We have hummers sipping from the honesuckle, sucking up the nector from the feeders, and dive-bombing around the yard. We even see them sitting on the fence or the edge of the feeder or the branch in an evergreen tree by the garden shed. And we've spotted a young one (half to two thirds the size of an adult) the last two days on the feeder outside our bay window. Yesterday he was just sitting there taking a break! I wish I'd had my camera in hand, but it was still a treat just standing there watching him rest.
It's funny how the hummers blend in with the honeysuckle. Sometimes we only spot them because of the movement. I tooks some pics the other day and it's like looking for that one piece of a puzzle. I could crop these so you could see the hummers more easily but thought it would be fun to post them and just let you look for them! There is one hummer in each pic... unless, of course, I missed a second or third one :-) I don't think so though... so go under the assumption one per pic.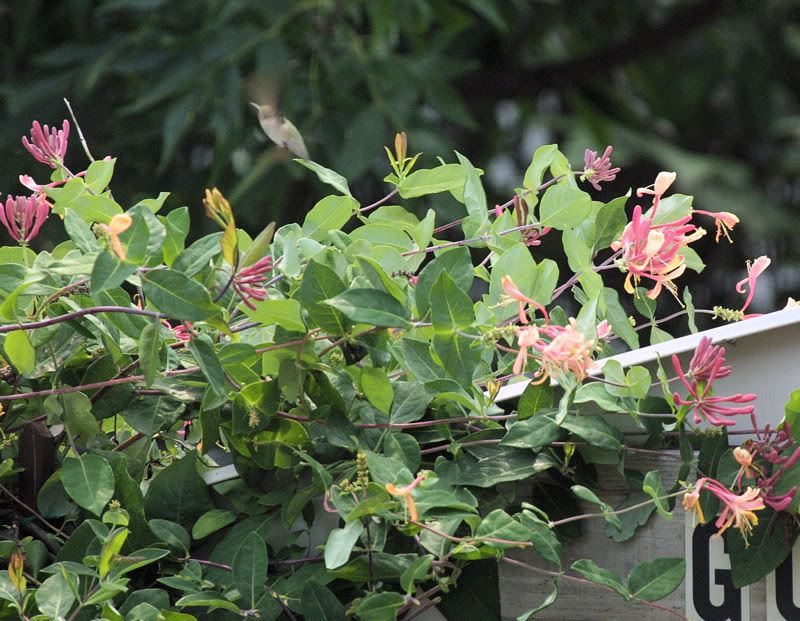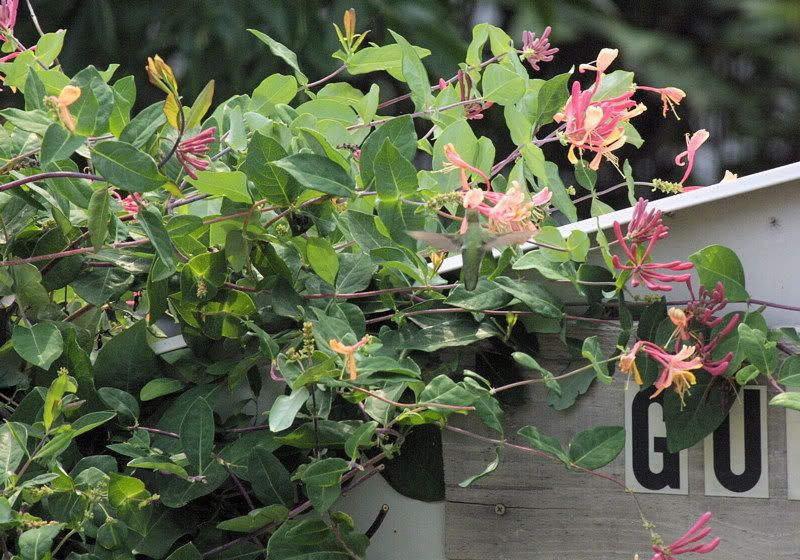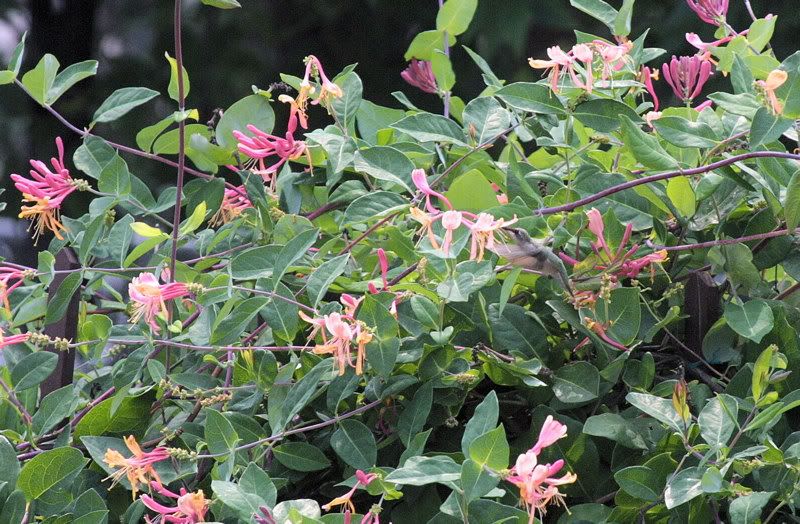 So, who else has hummingbird stories and pics to share?
Love those hummers!