What's this crappy white stuff?
megaul
(Z5OHIO)
October 23, 2006
Came home from work this morning,and not caring that it was 36 degrees out and most of the hostas are beyond pumpkin orange and more like brown mush, I got yet another cup of hot coffee, my trusty camera, and Hosta Dog for a stroll through the gardens. Some folks might say I'm a bit of a hosta masochist.
YIKES!! What's that white crappy stuff on the ground? Even Paul's Glory can't hold out forever, although he's making one valiant try!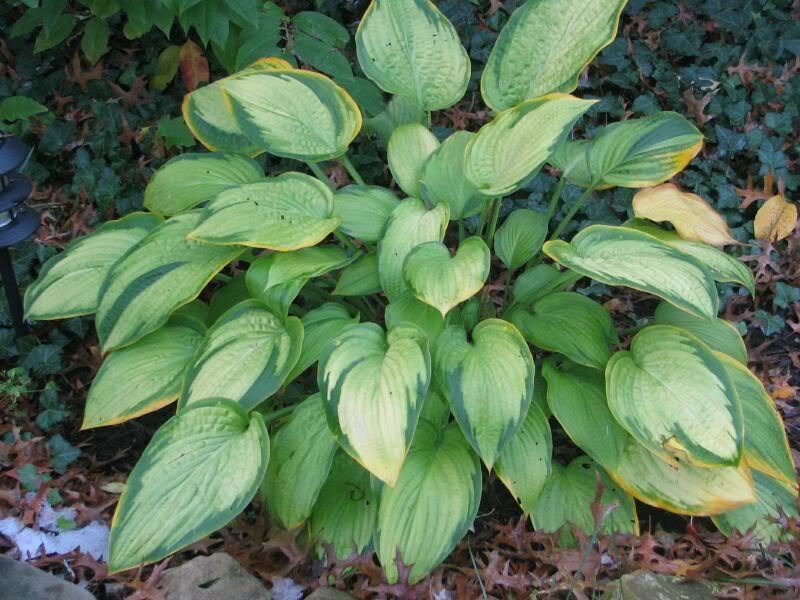 Meanwhile, June still thinks it's....well...JUNE!!
Notice, even the crappy white stuff is infringing on June's turf, but she's not having any of that nonsense!
Ahhhhhh, one of the last strolls of the season. :-( BOO HOO!