Halloween Hostas
megaul
(Z5OHIO)
October 12, 2006
Even when they are ugly, they are pretty!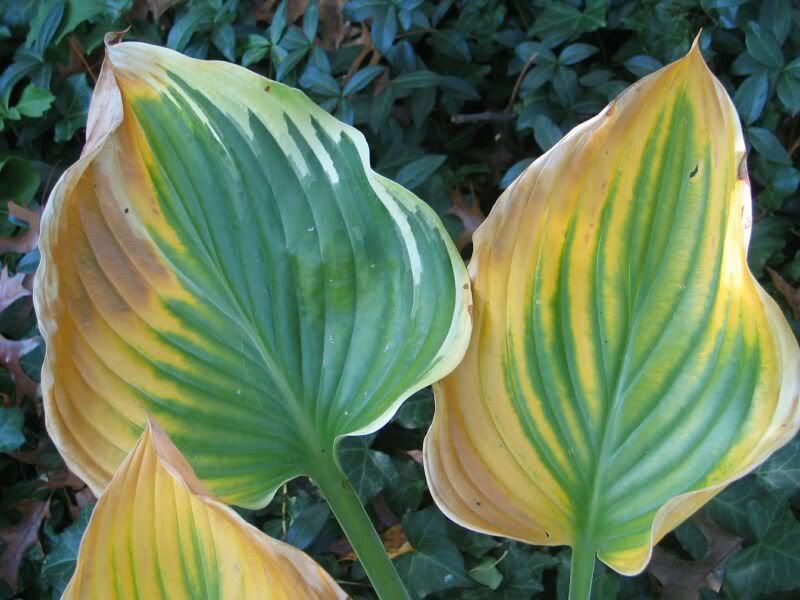 Of course, you have to have the Show Offs, that thumb their nose at Fall, at least for today...As of this morning, Oct. 12, with the thermometer saying 36 degrees...
Sum of All isn't buying into Fall yet...In fact, he's showing off his pristine leaves to poor Kossa Regal.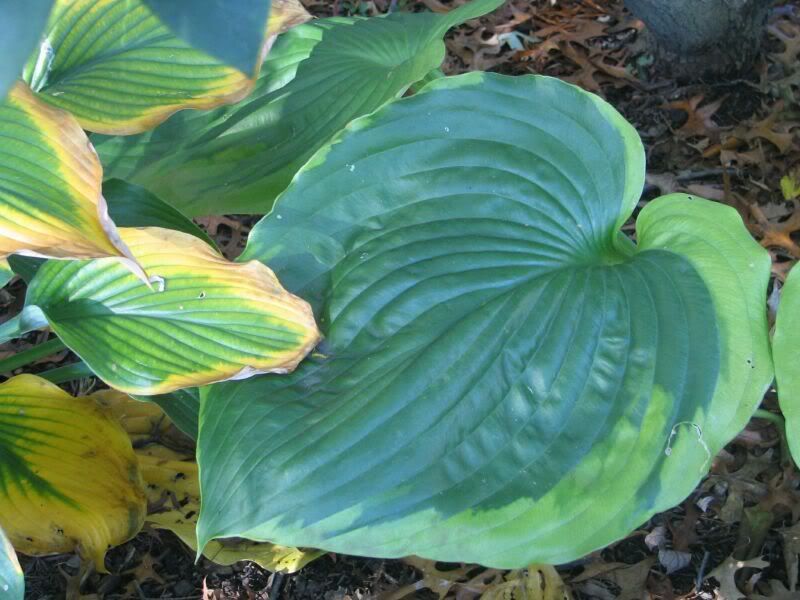 And, his step brother Sum and Substance has taken to collecting leaves but not succumbing to turning brown himeself...yet.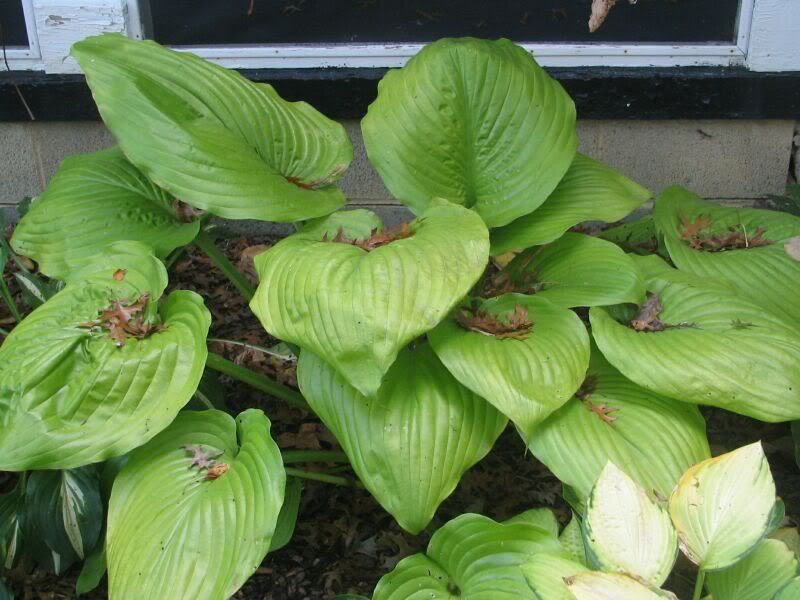 And, then of course, you have the REAL holdouts that look about as good now as they did in the peak Spring season. Wonder what their beauty secret is???
Pauls Glory from just this morning strutting his stuff...
And can't forget June! She never saw a Fall she didn't thrive in...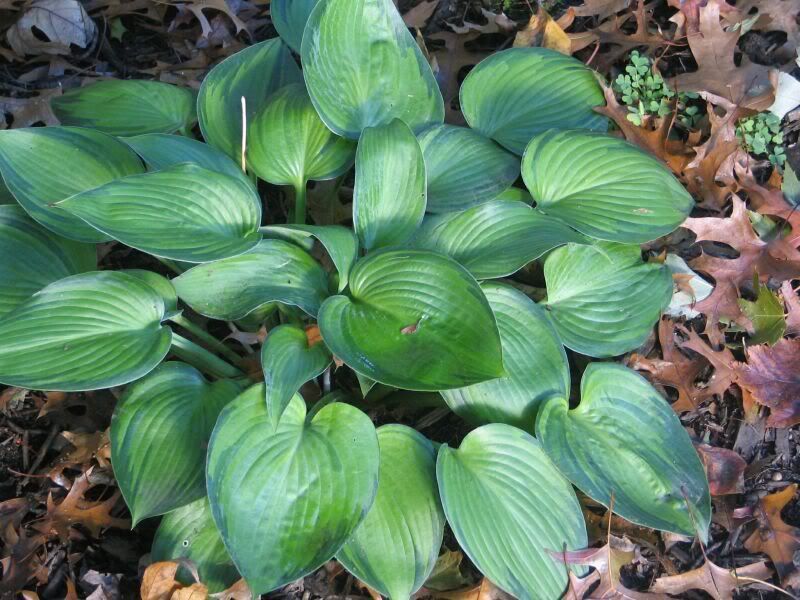 And then there is Jimmy Crack Corn. He's the last to show up in the Spring...I thought he was a gon'er..and one of the last to leave in the Fall. Bless his little pea pickin' heart!
Which are your Halloween Hostas...those that plan on sticking around until we change the clocks!