A few newer Globba Gingers
sultry_jasmine_nights (Florida 9a)
July 10, 2013
I got a few new colors of globba gingers (dancing ladies type) a few years ago when zone9tropicals were offering on their facebook page. Neither of these two seem to make a lot of bubils like the yellow do.
Blue Hawaii globba. This is a blue/lavender color. It seems more blue this year than last year. It is blooming more and is a little larger of a plant.
Not as dark blue as the other 'blue ginger' plant known as DichorisandraThrysiflora (not a true ginger but related)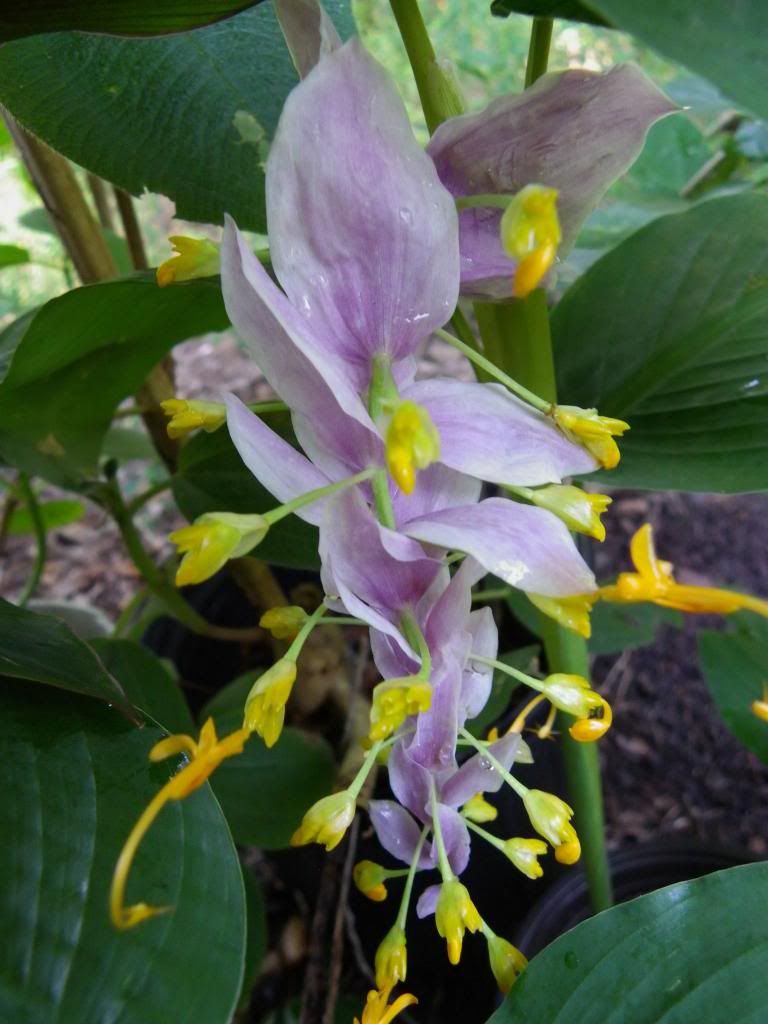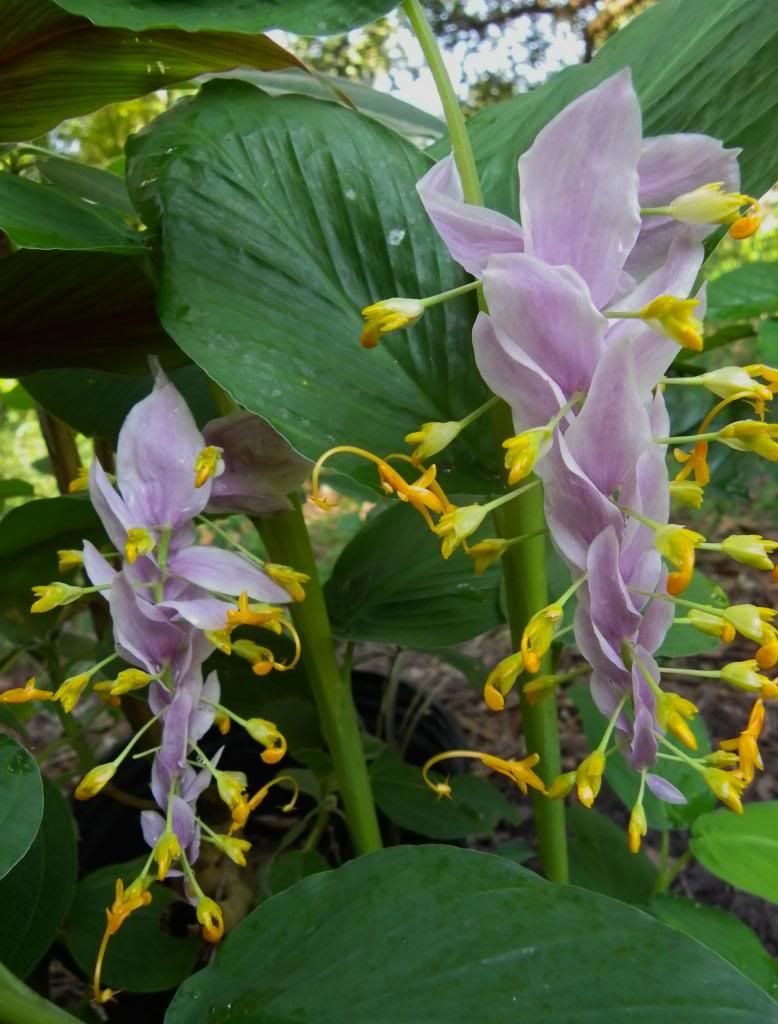 This one is named 'Sangria'. The foliage has red streaked under the leaves and reddish stems. The new leaves sometimes emerge all red. The flower bracts are darker fuschia than my other dark pink dancing ladies ginger. Seems to get taller than the other globbas that I have as well. It is still in a small pot, I bet it would get even bigger if I potted up like I should lol.