A crazy one, sibs, and one more..
silverkelt
(Z5b/Southern Maine)
August 5, 2012
The first time Ive ever seen this flower.. frankly its wacky, lol.
I dont know to use it , discard it, or let it be for 2 more years and see what it does..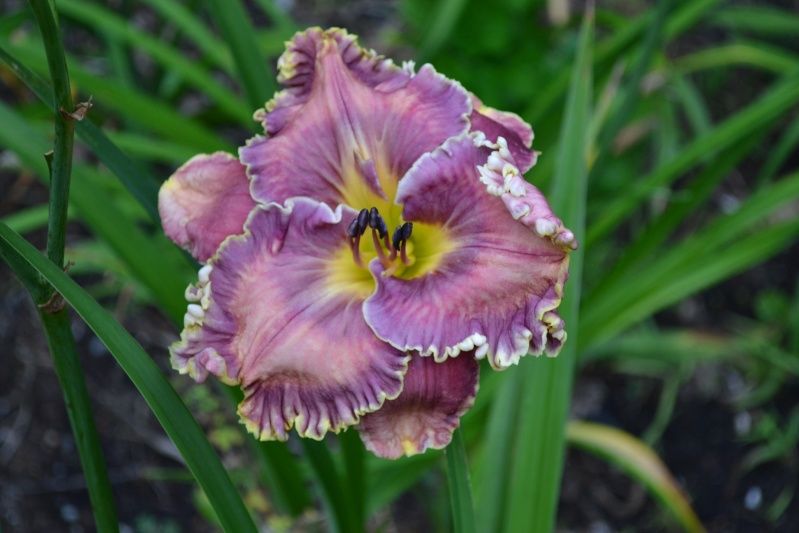 Here is a picture of two sibs... to show you how close they look to each other, its the leslee renee x ss cross, the one on the left is the superiour one, it can have thicker edging in the right days, has a superiour eyezone, lays flater, the one on the right is very similiar, but doesnt always look as pretty. I have alot of pods on the one on the right this year.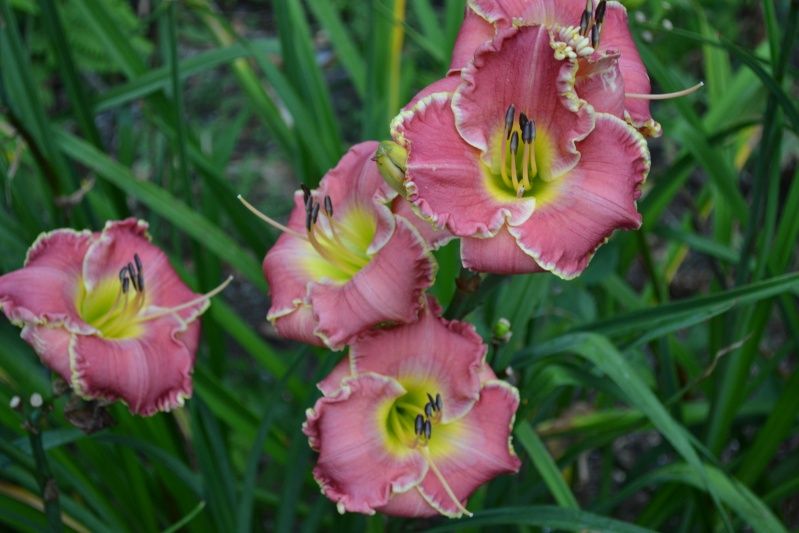 The cosmic oddessey x jitterbug blues, it hasnt taken pods yet, but ive used its pollen around, its really young though, so it still might set in the future.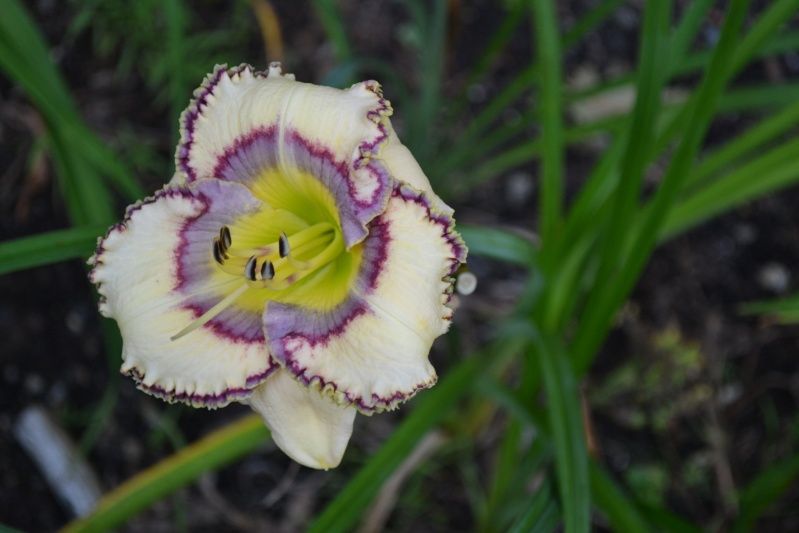 Silverkelt