Just 2 pics
Julia NY
(6)
August 8, 2012
Still plugging away at dividing and moving plants but had to give up on it over the weekend since we hit another hot/humid spell.Rain came but not that much. Monday brought much cooler and pleasant weather so back to moving a few more. However, weather forecast for today through Friday is hot and humid again with showers possibly everyday.
I took these yesterday when our morning temp was at 59 degrees.
RAMBUNCTIOUS ROSIE - blooming again but still has short scapes. It is new this spring so can't complain about the short scapes. It did poly though.
ROUEN CATHEDRAL - just amazing how many scapes and buds are left to open.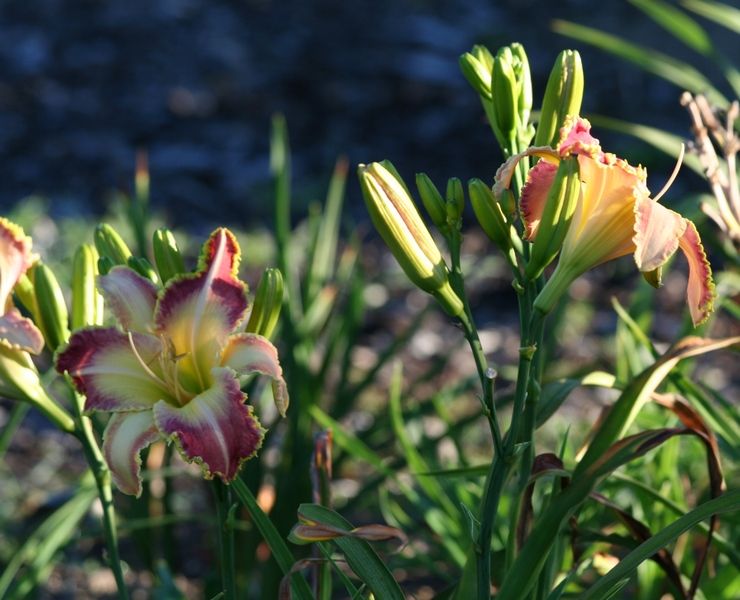 I have to tackle my very large clumps of WEB OF INTRIGUE and BAHAMA BUTTERSCOTCH. I'm procrastinating a bit as I know these are going to be back breakers.
Time to get started.
Julia