Dying Basil - need help (pics inside)
bart1
(6/7 Northern VA)
July 7, 2006
I plant a lot of basil every year, and every year a bunch of my plants die. The lower leaves droop and fall off and this continues up the plant until all the leaves are gone.
I have healthy plants right next to dead ones and it seems to be a random problem. The pictures below show what happens.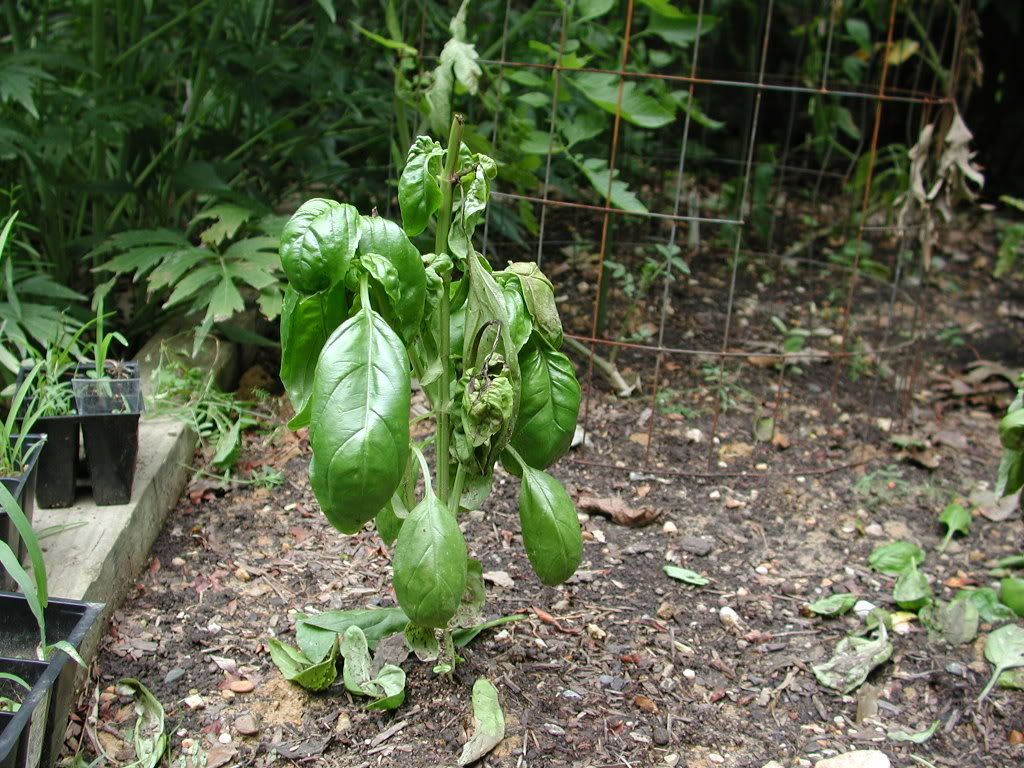 The bitter end: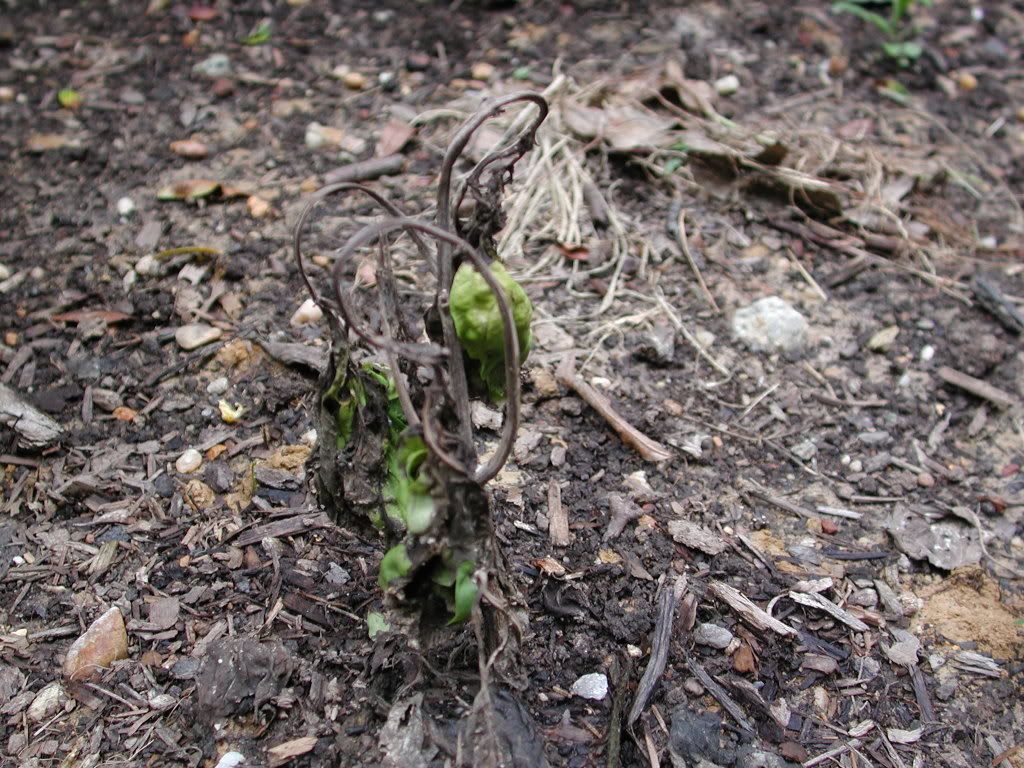 Dying plant in the foreground with healthy ones behind it: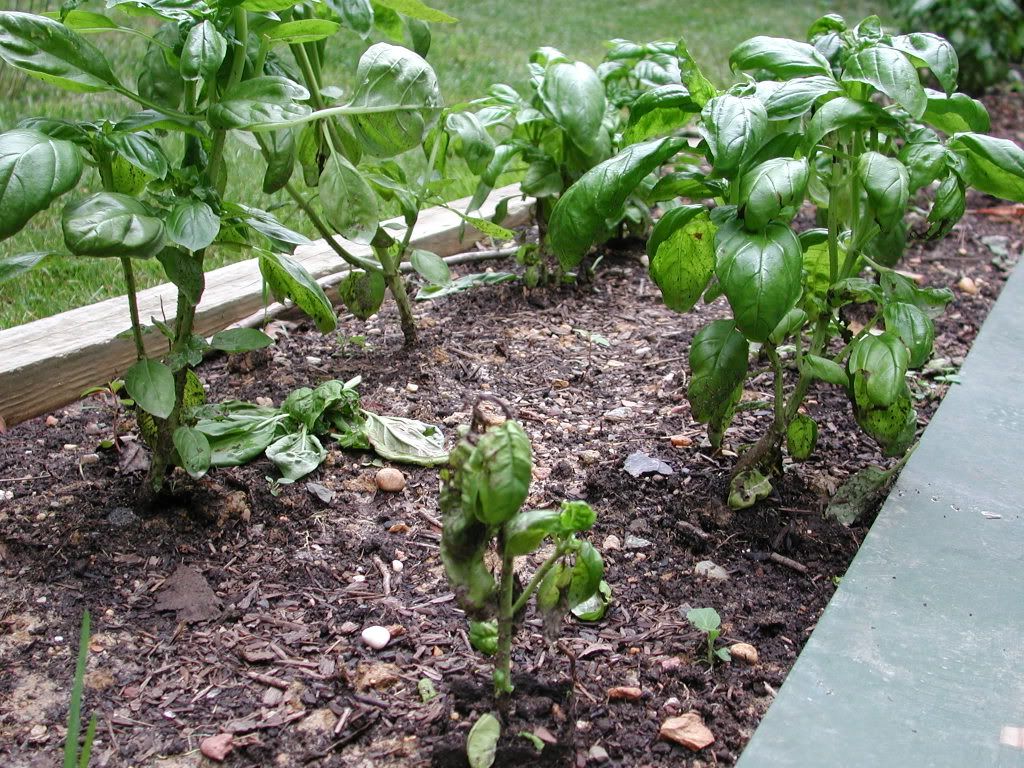 Does anyone have any ideas what's happening here?
Thanks!
Bart