What did you do for Halloween??
buff24
(5b (SW Ohio))
November 2, 2006
My husband loves halloween, so we decorated our front porch and dressed up in scary costumes for handing out candy! Yes, some of the very small children were afraid, and we even had a few cryers, but the majority of kids and adults just loved our set-up and gave us lots of compliments. We also had scary music playing in the background, and we could hear people all the way up the street saying "Let's go to the scary house!" or the alternative "I don't want to go to the scary house!" Anyway, we had a blast on Halloween, so here are a few pics of what we did, maybe you can describe what you did for Halloween? Pictures are always appreciated...
Buff
My husband... with Murphy at the door, poised to go out...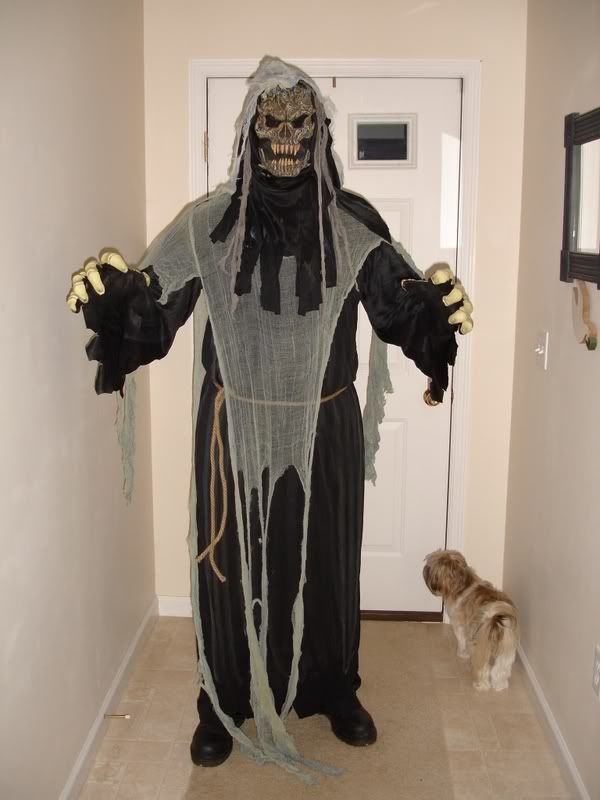 Me... sorry this is blurry. Hubby was taking the picture with those giant skeleton gloves on.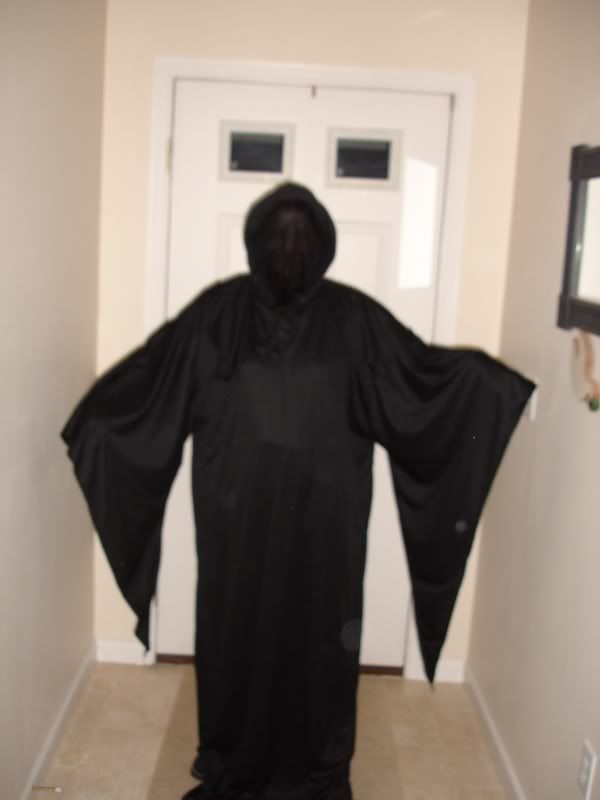 My husband on the front porch, ready to hand out candy... note the addition of fog...
Our front porch set-up...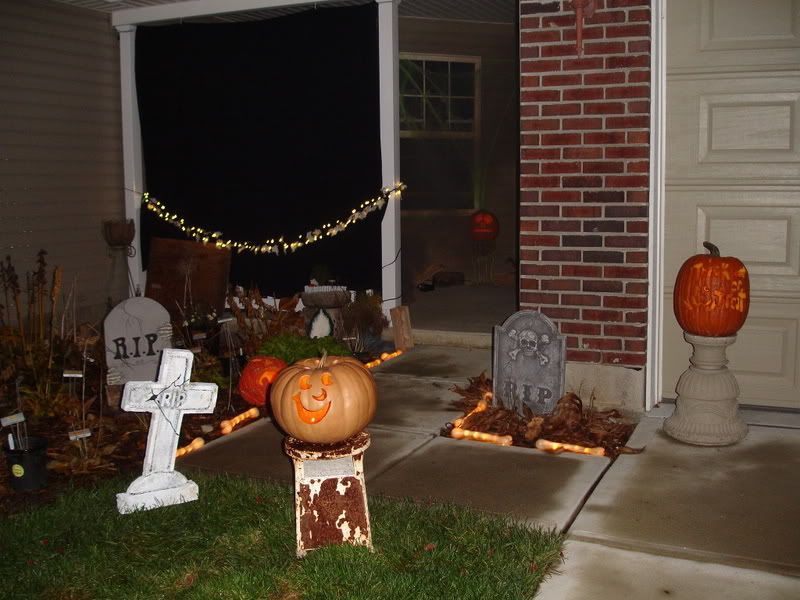 The two of us together... I'm not sure why I look so huge in this picture... All I can think of is the costume was previously worn by my 6'3" 230lb husband, so it is sized to fit him. Plus, I had on a pair of his XXL black pants, since I don't have any black wind pants. The costume looks gigantic on me...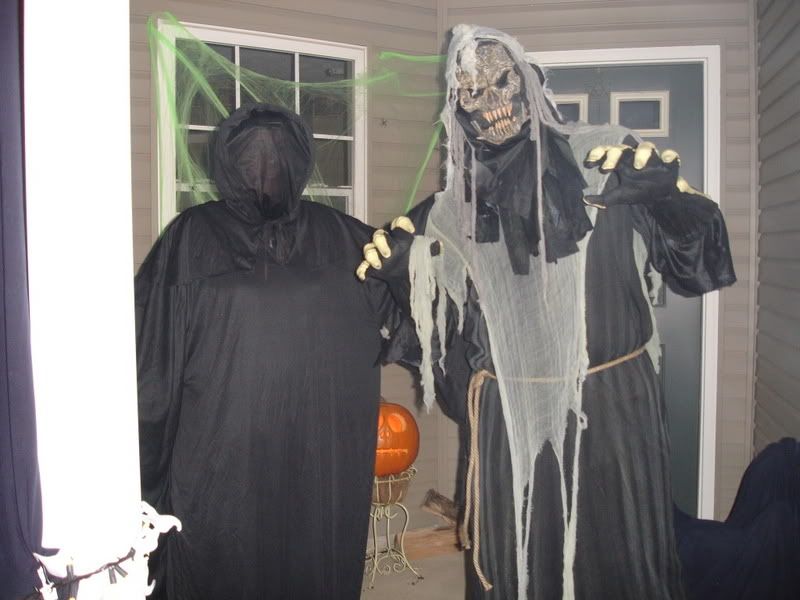 The pumpkins we carved...