Sudden Brown Patches on Basil and Mint
bhammie85
(10a St. Pete)
July 28, 2014
Hi all,
I have noticed a sudden proliferation of brown spots on my basil and chocolate mint plants and it has appeared in the last 2 days. I've attached some photos; any ideas of what to do?
Other info:
- plants are outside, lots of sun.
- haven't fertilized recently
-doesn't look like fungus/fuzzy
- only water when they start wilting
- have had a decent amount of rain lately (in St. Pete) but they don't sit in saucers so shouldn't be waterlogged
- have been battling against white flies and leaf miners for a couple months but this is the first time I've seen this happen
- I've been gardening for a year so I have a little familiarity with other things that would kill them (tomato leaf curl virus, mites, terrible FL soil, etc) but I'm guessing this is another virus or bacterial infection
This is affecting 3 kinds of basil and the chocolate mint, but not my sweet mint or rosemary (yet). My chard has also been looking weird lately so I have a photo of that as well.
Thanks for any help!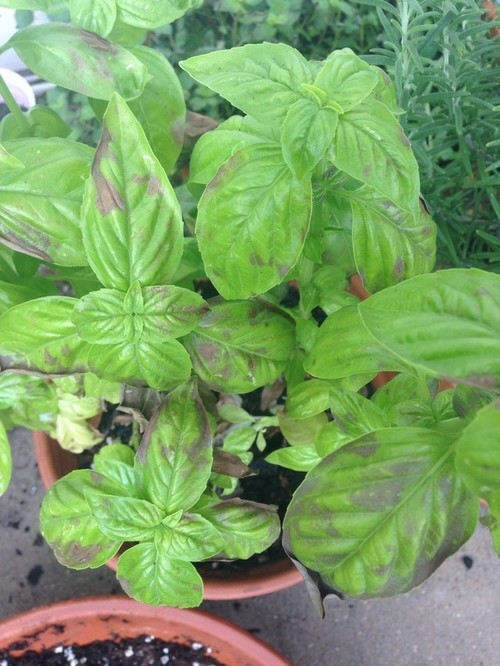 Here is a link that might be useful: Dropbox link to photos