Remember when this used to be a daylily garden?
newyorkrita
(z6b/7a LI NY)
August 21, 2012
Well, not any more! It is now a Tall Bearded Iris garden. I have been very busy working in the garden this past few days. You all know me, it should be no surprise that I have moved stuff around again. I always move stuff around each year ha-ha!
Here is the garden area at the side of the driveway. This used to be two rows of daylilies. Earlier in the year I relocated things in order to make it one row of daylilies as shown in the picture. My plan was to plant veggies in back of those daylilies. But I was not totally satisfied with that plan. I always thought it would be better as a TB Iris garden.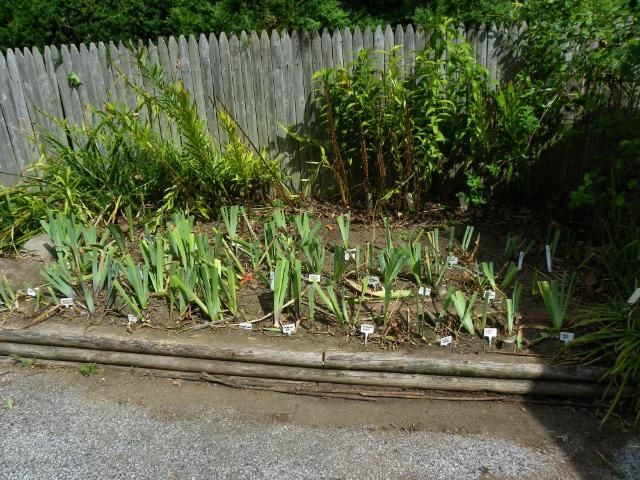 So here it is today. Now a Tall Bearded Iris garden. The row of Red Alert lilies in back were not touched, they are still there.
Three rows of iris planted. Now I know these iris are way too closely jammed in there. But I really don't care. I love iris in bloom, think they are ugly plants the rest of the time. This is the perfect place for iris and I had to get those plants in there.
And just where did I get all these iris plants? Why did they all have to be jammed in somewhere?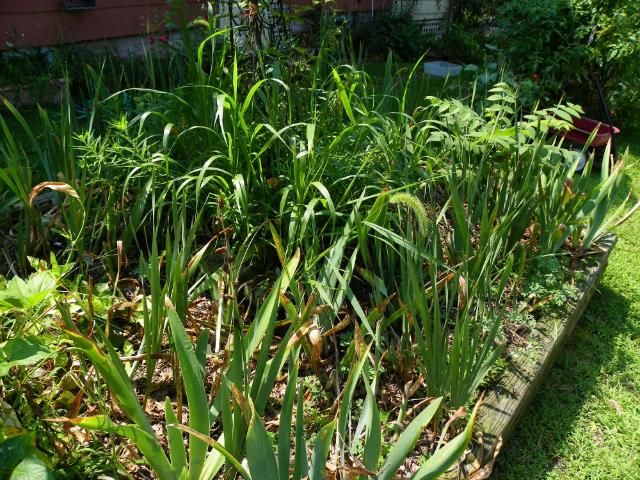 You remember Tower Square Iris garden. (a few days ago)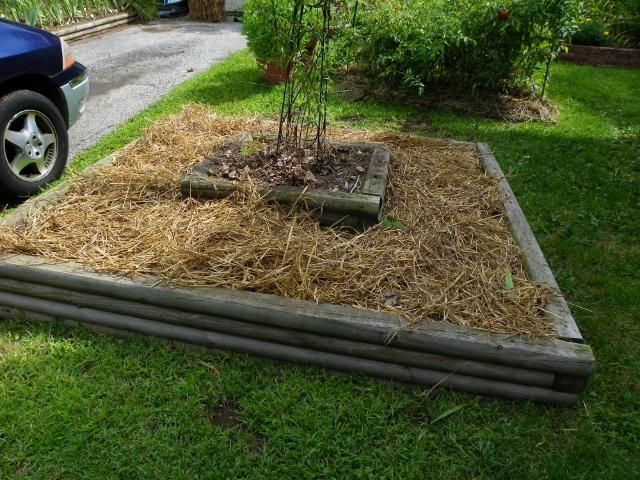 Here is Tower Square today. Those are the iris moved. The straw is simply as mulch so that I don't get weeds growing. All iris and gladiolas were moved out of there. Also all plants in the middle square moved except for the clematis growing on the tower. So all empty, ready to be a veggie garden next spring.
I intend to put vertical netting around three sides of the middle square and grow my Yard Long Beans in there. I have them in pots this year but since I definatly am going to plant them again next year, I want them in ground. Then the rest will be for tomatoes. I DO LOVE my tomatoes ha-ha.