100 Year Old Mango Tree - How often does fruit bloom?
Hi Folks,
First time poster here. We moved into a house four years ago with a huge mango tree. We were told it was about 100 years old from a tree service. Maybe a Carrie mango?
The last three years it has always grown mangos. Last year it must have dropped close to 500 mangos. They were yummy and a pain to clean up.
This year maybe five mangos have dropped. It did flower in the spring. Can't see to many on the tree. The leaves are dropping like crazy. New leaves are growing. I have to rake twice week for the last month. Yuck.
Pics are included. The pic with the red leaves was just taken. The other is just to show her glory.
So my question is do mango trees have fruit cycles? Or is the end near for our old friend?
Thanks,
Mango Dave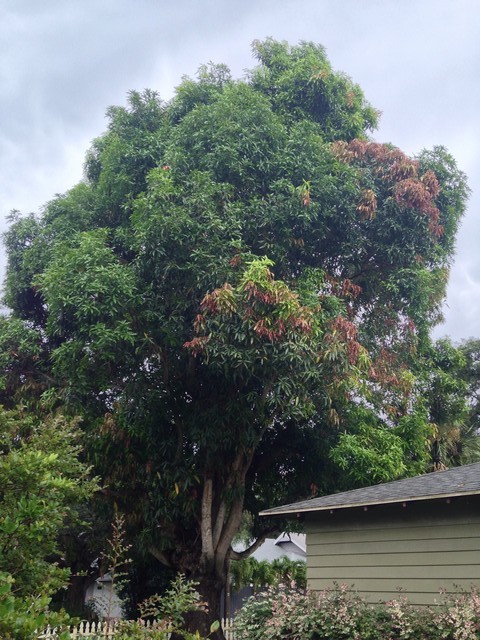 This post was edited by mangodave on Fri, Jul 11, 14 at 18:27