Your Favorite Lavenders
maximus7116
(MI)
August 10, 2014
On to the lavenders! Please post your top three to five lavenders/orchids, along with the reasons they're at the top of your list.
The top of my list starts with CHATEAU BELAIR, planted in 2012 and took off right away. It's a tall plant with very strong scapes, tons of buds and a beautiful flower that holds up well in the sun:
SWALLOWTAIL KITE is an older Hanson that will always have a place in my garden. Strong grower with perfect blooms almost all the time:
FRIEDA ALLEN JERRELL took a few years to settle in but has won a place in the garden with its big, wide open blooms and bud count:
NORTHERN KINGFISHER makes the cut because it tried its best in bad conditions and the blooms were gorgeous. I'm including it in the lavender category because it bloomed darker than normal in this photo: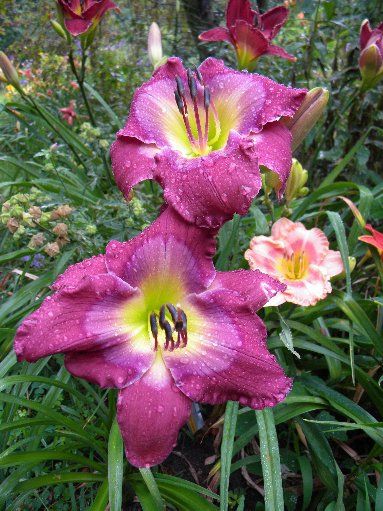 Please share yours. I love the lavenders!
Chris