Blooming Today
Sherry Lane Carr - couple blooms left. Been great this year as usual.
Though it is not recurved by the end of the season. Some DLs just look better recurved.
Oh I also like that it's taller than registered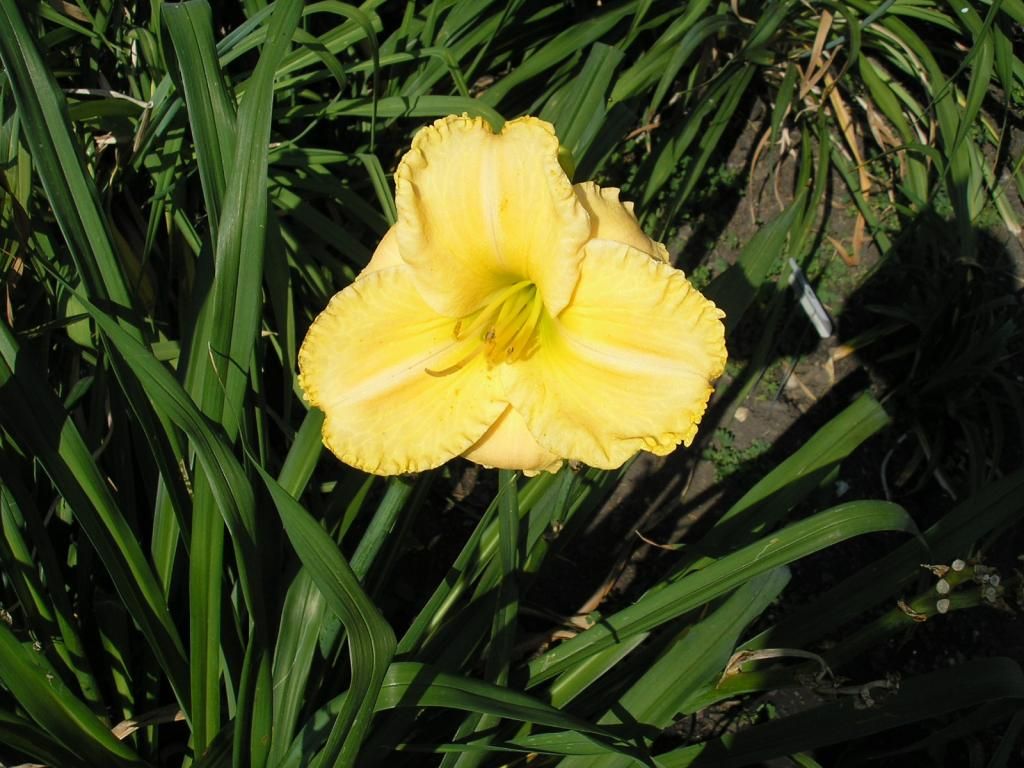 I had very little splotchy blooms this season. But Wren's Song's last blooms are all blemished :(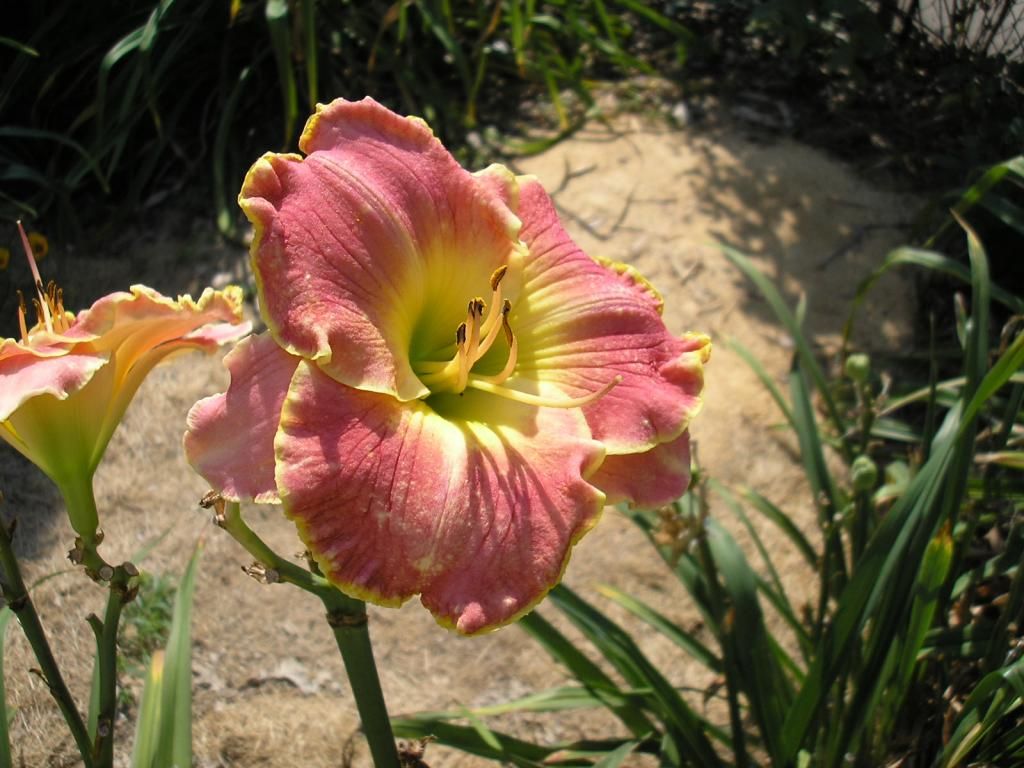 Utopia or Oblivion - also couple buds left. It looked so velvety today.
I just wish this one would open better though after I divided its huge clump in the spring
more flowers opened better than last year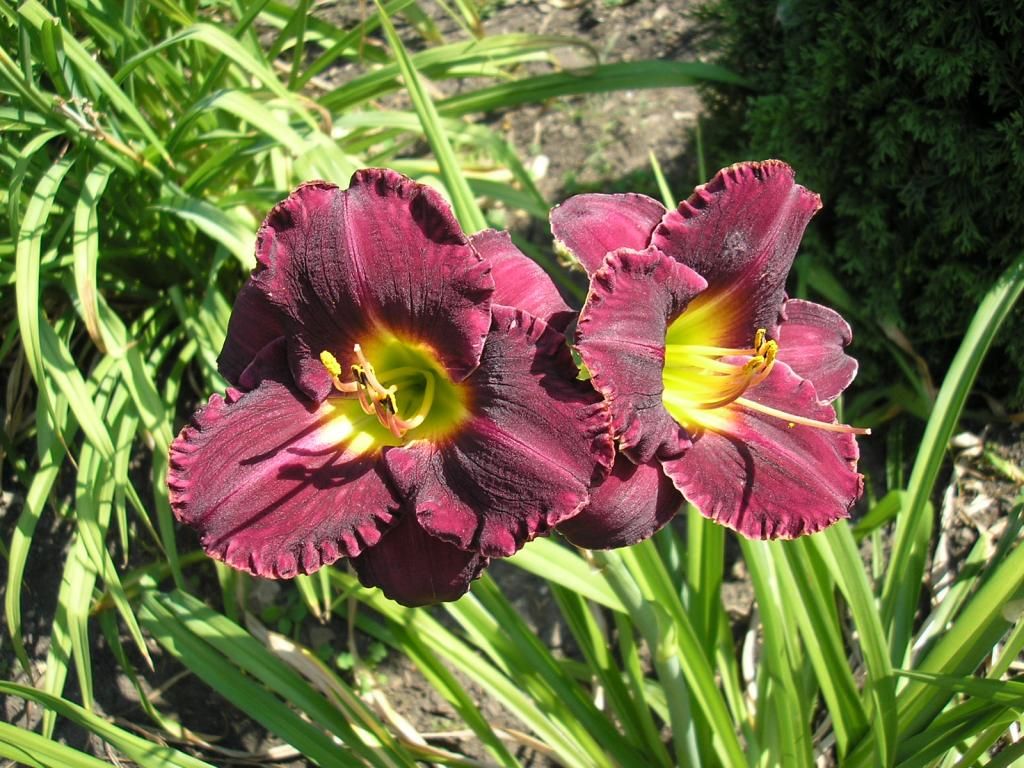 This one made a come back. I think it's Evening Gown, but I am not sure.
It was sent instead of another daylily several years ago and at that time I
didn't like that color (and form), plus it was a wrong plant so I quickly got rid of it.
This year I moved one of the daylilies that was too crowded but one fan of
it didn't look right. I decided to plant this fan at some distance.
And sure enough it was a different plant. Now I like the color, and the form is alright..
and it's late, but I am not 100% sure of ID


Also I can't get an accurate color with my camera
Later double - Black Lace Conspiracy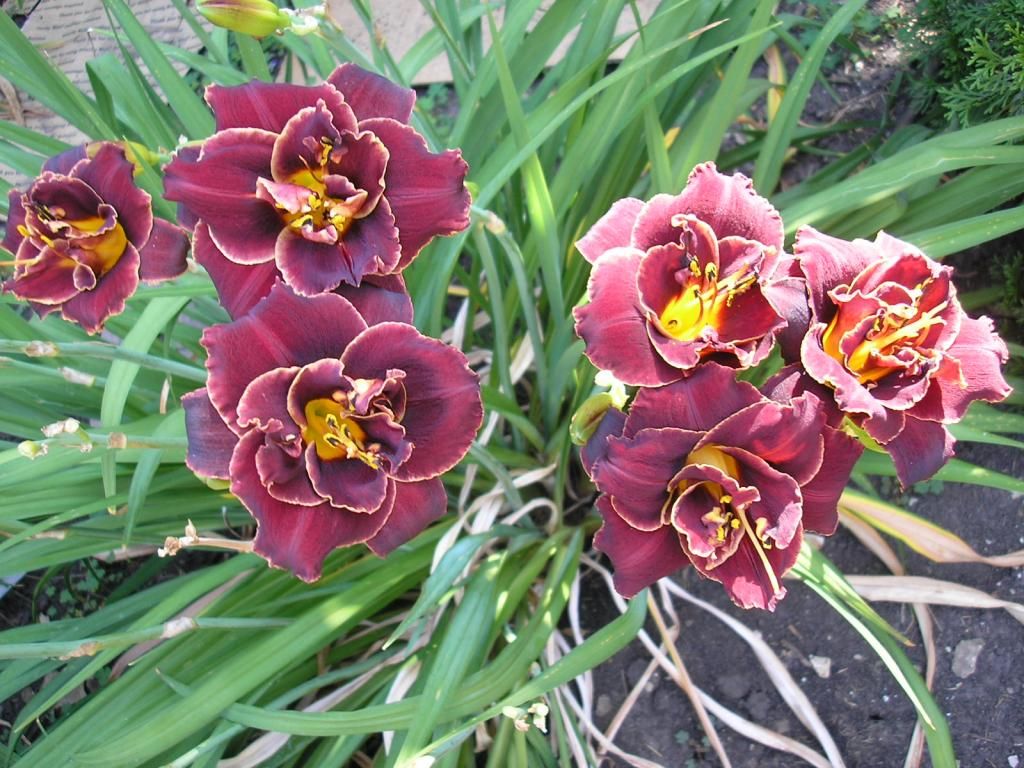 Fear Not today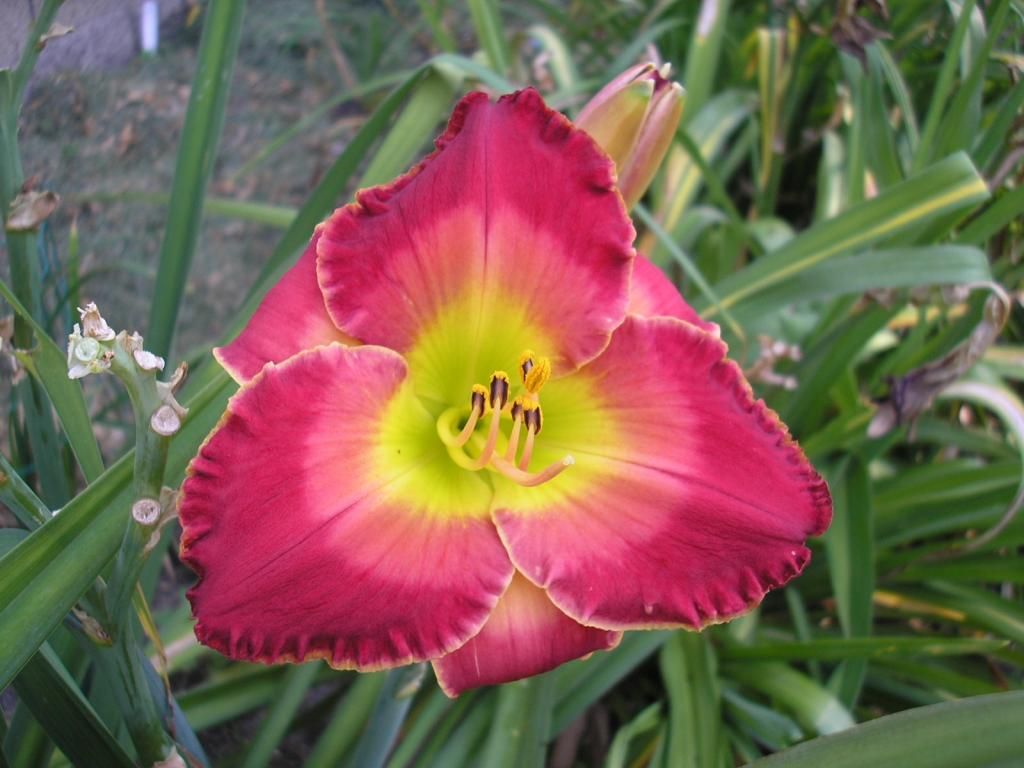 The Band Played On reblooming

Linda's Magic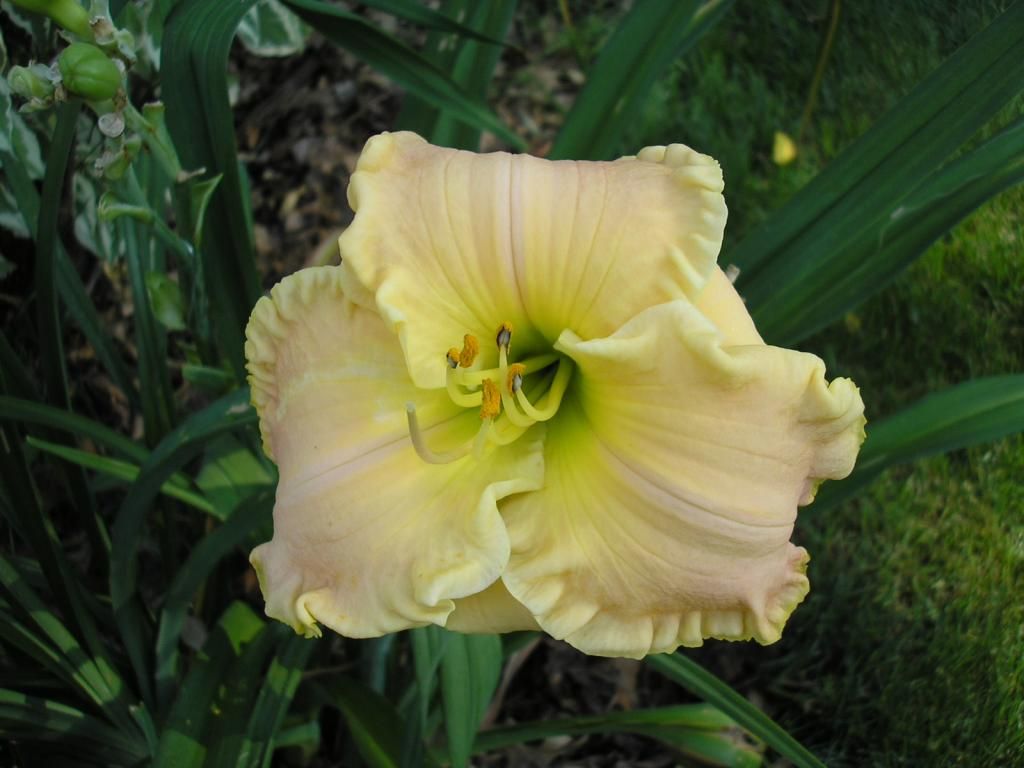 Here's Stranger in a Strange Land which I just call SIASL for convenience
It's a bit disappointing because those pretty blooms hang up more often
than not :( Also sad because it's my most expensive daylily I allowed myself to get.
Can't just throw THAT away..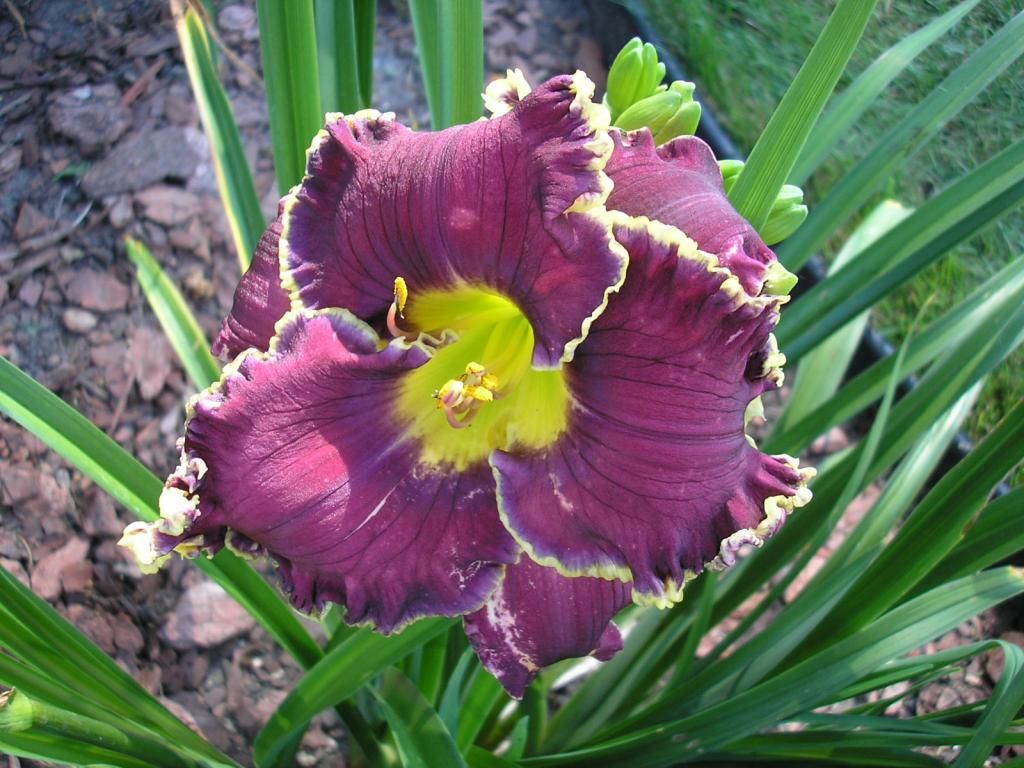 And here's a new addition to my army of NOIDs. Wrong flower sent.
If it continues to be that late (started Aug 6) I'd sure keep it because it seems
to open well and I don't have anything of this color. But it's also quite short (20"),
though it's first year blooming maybe it'll get taller (?)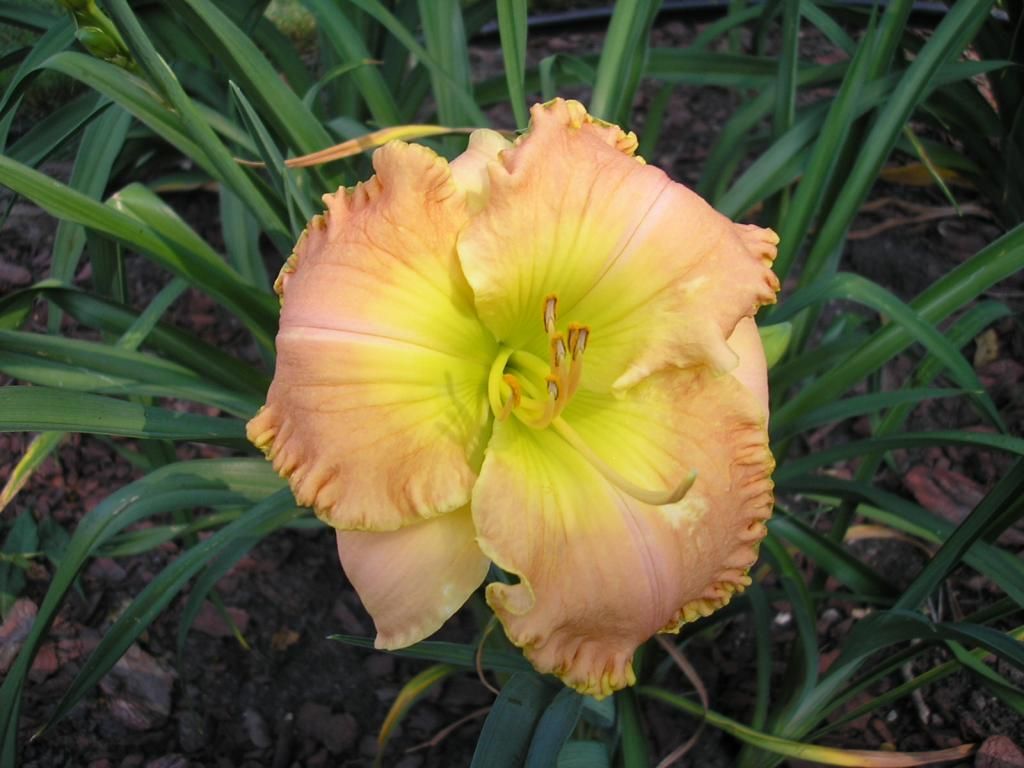 And my two Tahitians - Tahitian Dancer and Tahitian Waterfall today
Dancer - I can rarely get the color right but that's a fairly good try

Waterfall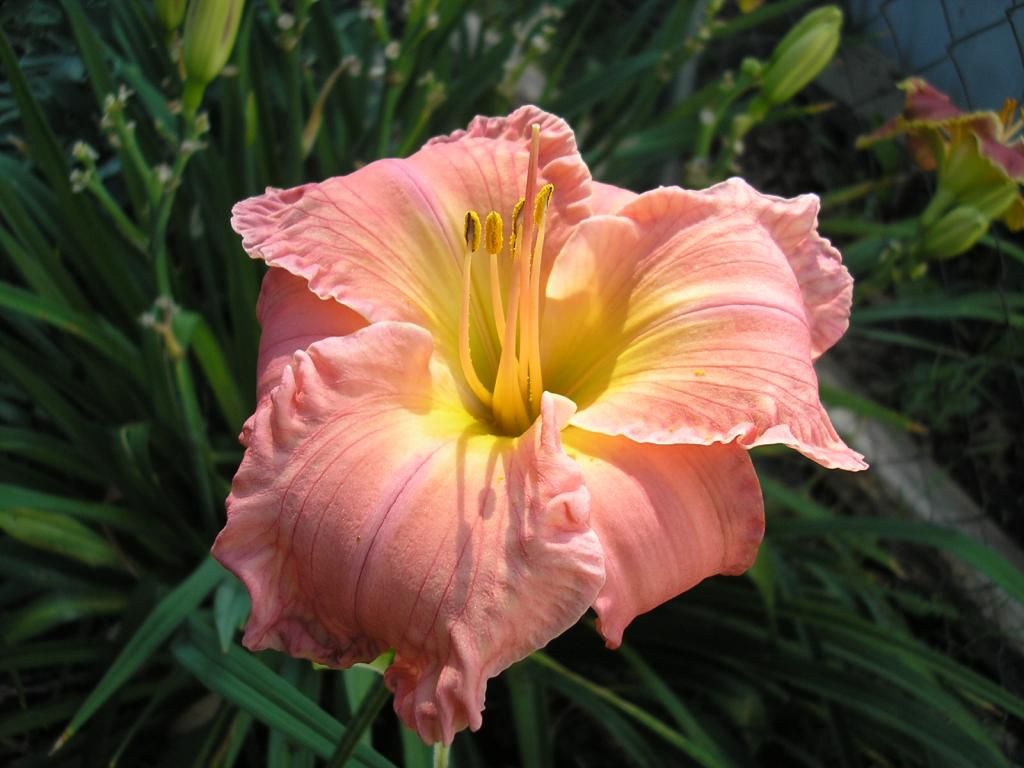 TFL!