Bay Laurel
cjohansen
September 7, 2013
I picked up a bay laurel on sale today, and I have a couple of questions.
1) I'm in Norway, where we're going into fall (temperatures of ~40F during nights now, frost in a few weeks). I guess I can keep the plant outside for some time, but when it gets close to frost the tag on the plant suggested to overwinter it at ~5C/41F and water every 6th week. Problem is, I don't have anywhere that is ~5C and receives daylight. Can I overwinter on the windowsill in room temperature? What's the watering scheme in this case? Feeding? Pot size?
2) Can I just start picking the leaves and using them fresh in cooking? That's kinda what I got it for.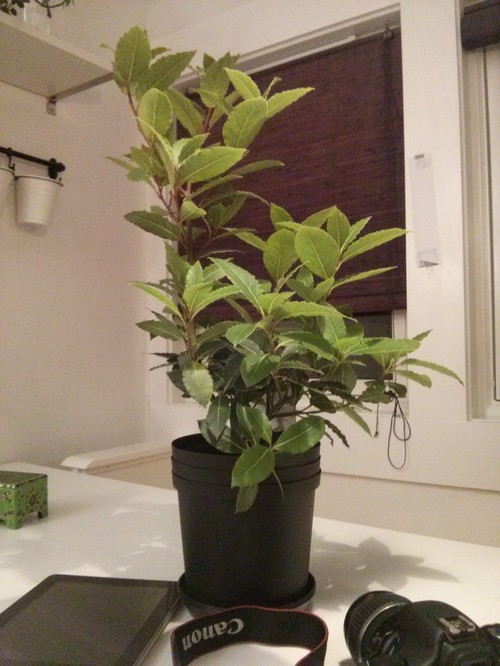 This post was edited by cjohansen on Sat, Sep 7, 13 at 20:02