more pics cuz Ana asked!
hester_2009
August 22, 2012
Here are some not very good photos of my side yard. It is way too full of stuff so some of the individual plants are kind of hard to see. And the broms aren't blooming now but I love them anyhow. It was hard to plant anything but broms here because of tree roots. There was nothing here 2 years ago and most of what's here now I moved from my old house. Lots of yellow walking iris too.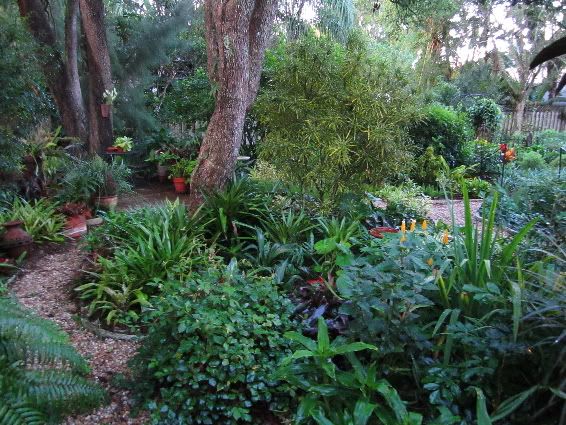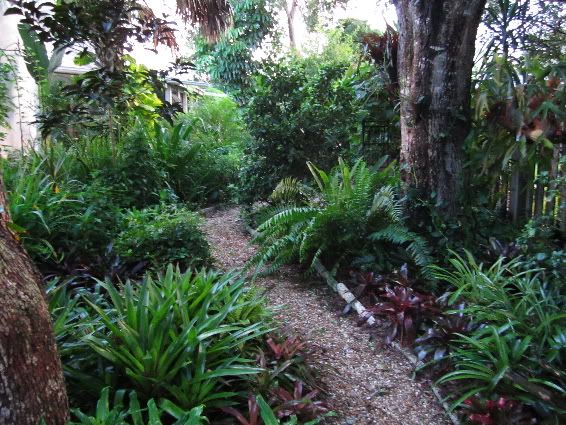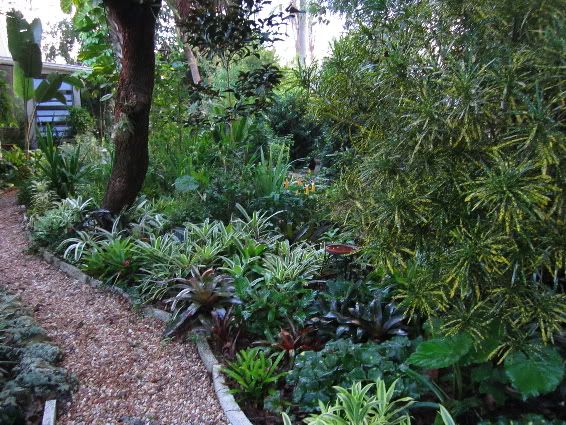 Last, this is a cool curly croton which I've had for years and everyone loves it - even the guy who runs a nearby nursery and he's still looking for it when he goes to Homestead so I'm hopeful! Can't seem to get cuttings to take
So Ana, thanks for the prompt - I know the pics don't show the area too well, but there it is...
Hester