summer pics
hester_2009
August 21, 2012
Good summer morning all!
I'm been awol but all is well and thought I'd post a few pics hoping to urge others on to do the same. With all the rain and summer warmth, I know your gardens are lush and green.
The first is plain old allamanda and thumbergia in my back yard- there was nothing here when I moved so I'm happy to see stuff growing.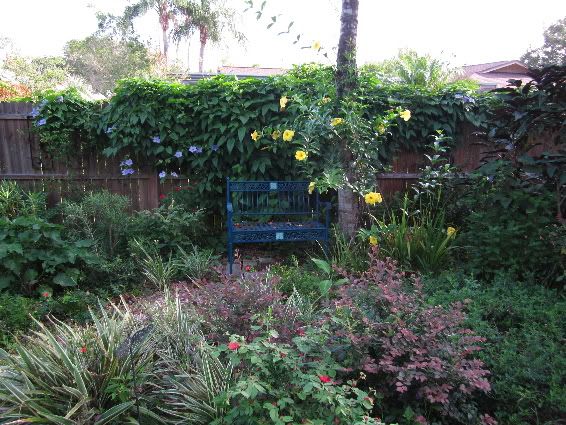 This is the entrance to that back yard - brazilian nightshade and passion flower on the arbor and assorted butterfly plants in the yard.
Front yard (once a driveway) I love the thryallis. You can just barely see a hummingbird tree to the left. My neighbor bought it, didn't like it, so gave it to me. It's quite nice
BTW, the shrubs on the little path are texas sage which have not bloomed for me in over a year. Does anyone have any thoughts as to why? I also have a sage tree doing the same thing.
Ralph the cat on his morning stroll!
A new purchase - tea cup alocasia - it's cool the way it holds water in the leaves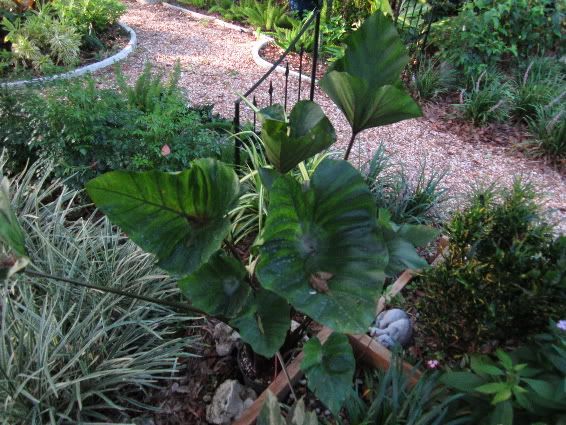 Last, my favorite calliandra
Thanks for looking and please, let's see some photos!
Hester