Euphorbia tirucalli ......the pencil plant
abnorm
(Orlando)
August 13, 2012
My gardening friends, Em and Claude, recently gifted me a large cutting of their Pencil Plant.
A rather strange succulent composed of pencil-like stems attached to more "pencils". A single tiny leaf appears occasionally. The mother plant stands an impressive 12' tall....this was simply a broken "branch" when they moved the huge plant....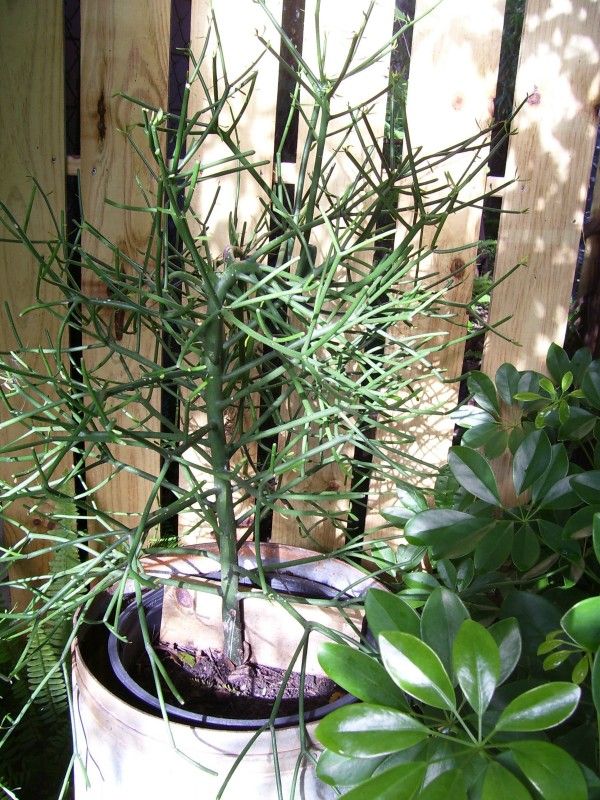 As a succulent the plant cuttings easily root.....I've been shaping the original bush/branch into a tree shape....the cuttings are rooting and looking for NEW homes......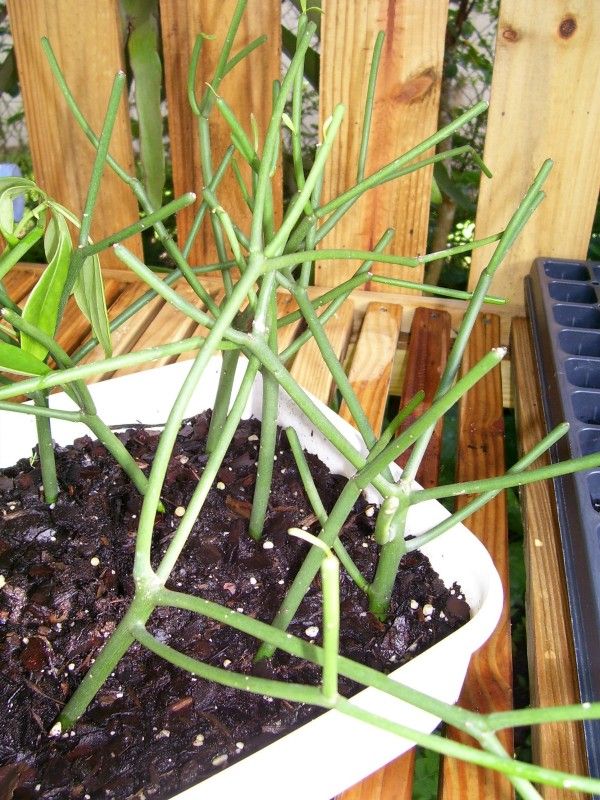 The cuttings will be in plastic cups of 511 and ready for adoption. Caution: The plant secretes a toxic "latex" when cut that is reactive to some people's skin. Email me with any requests.....We'll plan on delivering at a Fall Plant exchange.....or local Downtown Orlando pick-up anytime..... or even attempt a "PonyExpress" via other GW'ers
Cold tolerant with only slight protection in this area....
doug