Part 2 of the Late Show, more to come
celeste
(zone 4 NH)
August 29, 2014
As promised, here is Part Two of the late bloomers. I include some mid-lates in here since a few are still hanging on going into September. I will be posting a Part Three for the VERY-lates, which will continue into September here.
The lates help soften the sadness of daylily season coming to an end, since there will still be color here and there for a little while longer. While the majority of late-bloomers are on the plain side to most eyes, somehow they seem especially beautiful to me amidst the brown scapes. If they bloomed alongside their prettier cousins they would be overlooked, but now they are radiant.
Celeste
SUN TEMPLE SPIRIT, newly acquired this season.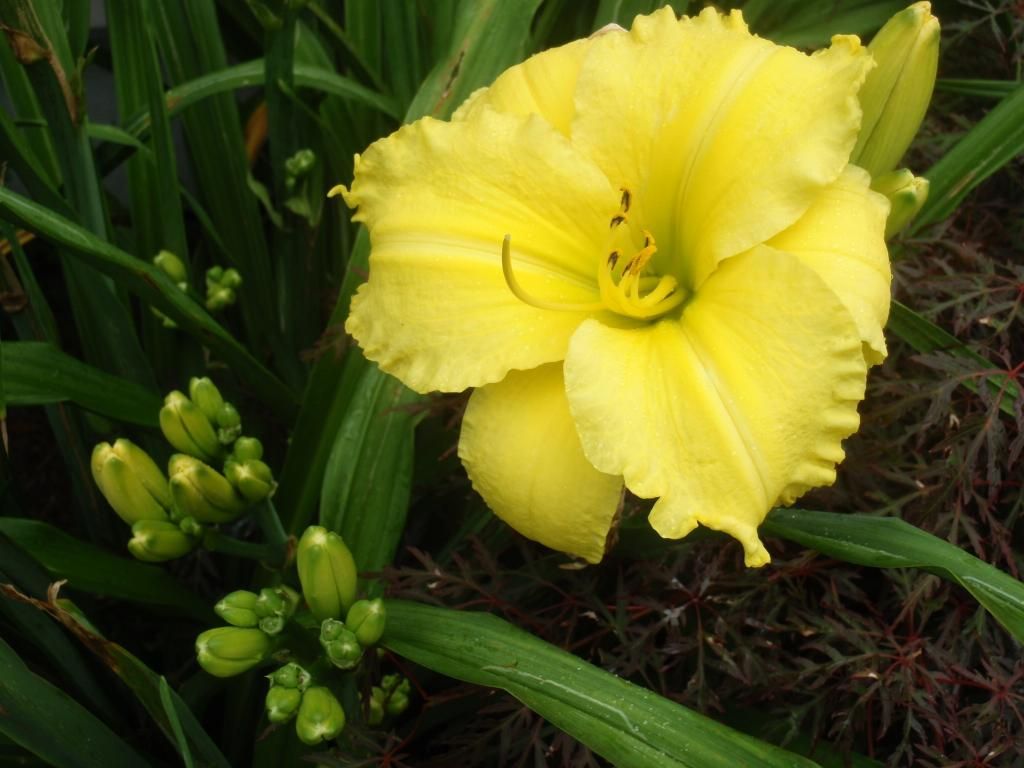 BRIDGETON IVY LEAGUE, a reliable late-bloomer

DESIREE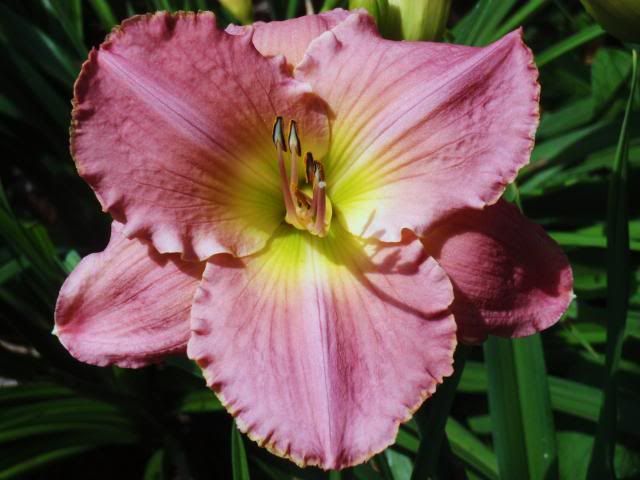 Desiree, in the garden setting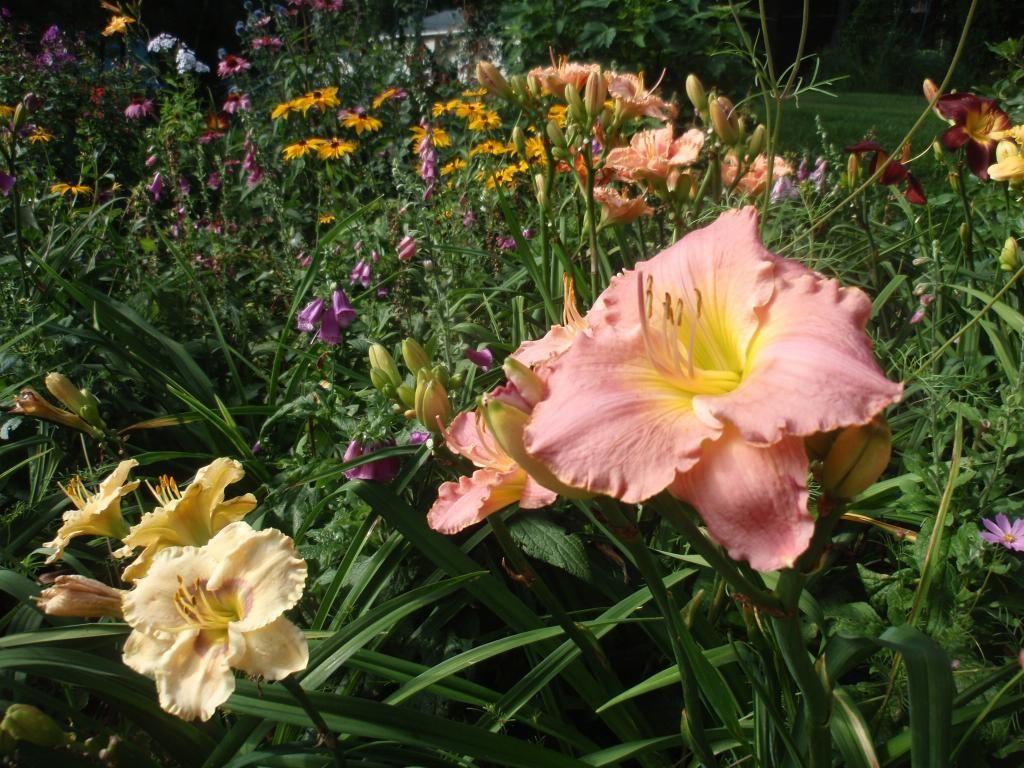 ROYAL JESTER


Once again, CAROL'S GENTLE PRESENCE with Royal Jester

PINHILL CLARET SYMPHONY, amazing color you have to see with your own eyes to appreciate. Strong scapes, big plant.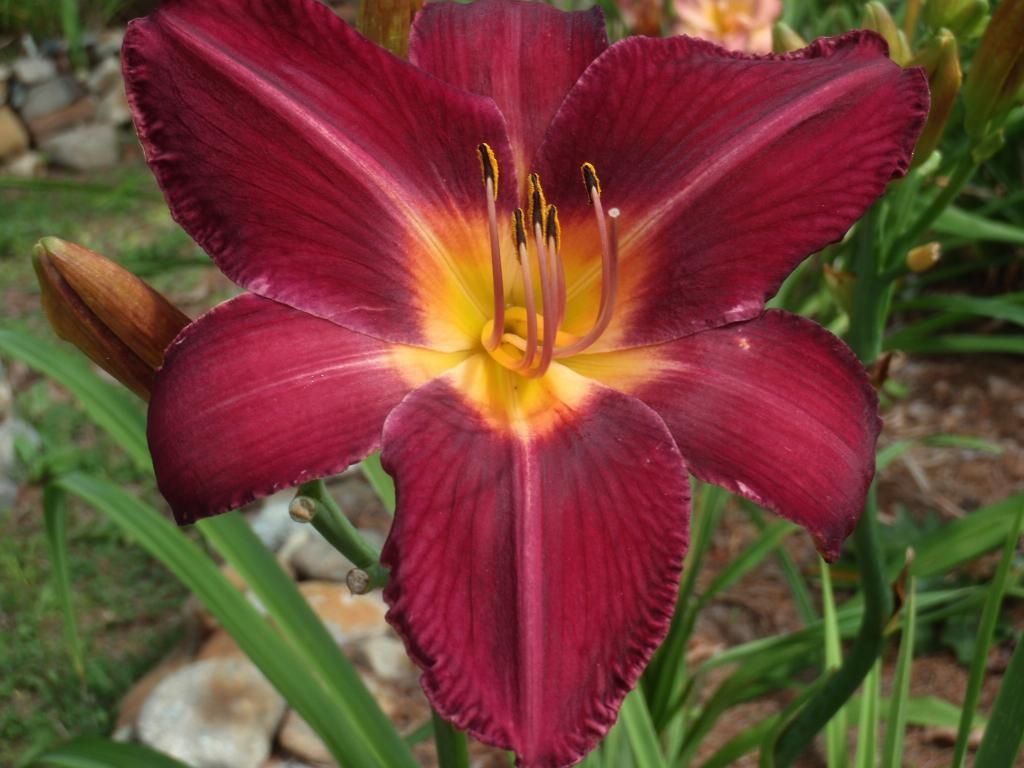 VT AUTUMN FIRES has been a blooming machine...nowhere near done. A treasure from Olallie in Vermont. (More of Olallie cultivars in the next post of very-lates).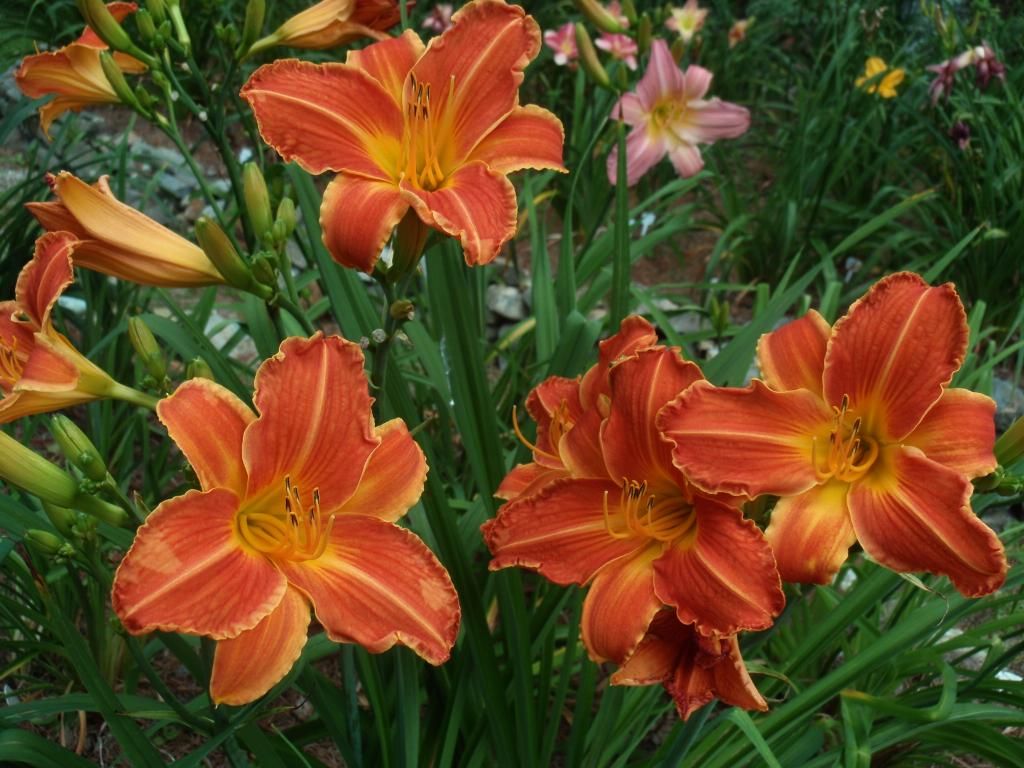 close-up of VT Autumn Fires....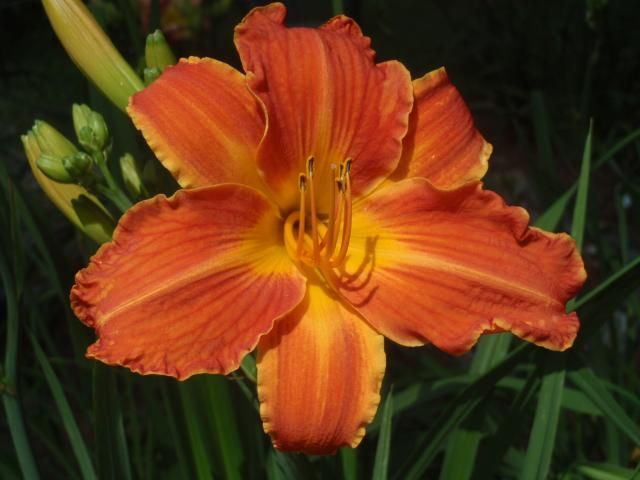 A WALK IN THE CLOUDS, tremendous scapes and plenty of buds left to go


with the very last blooms of Stargate Portal in the background....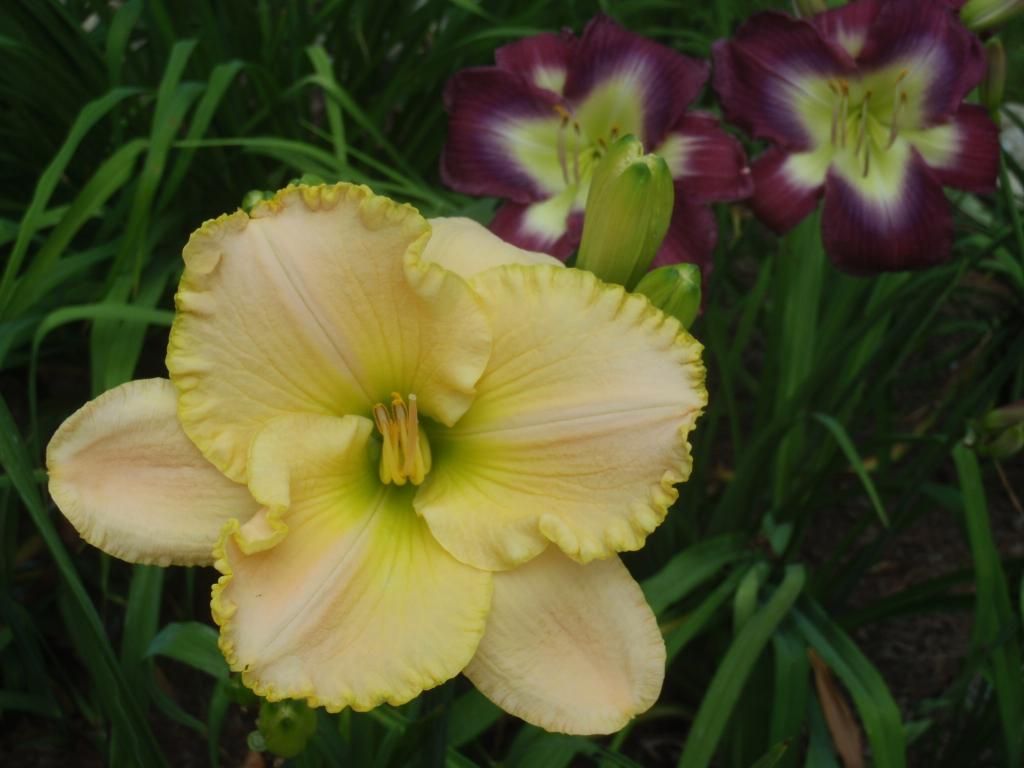 TROPICAL TRAILS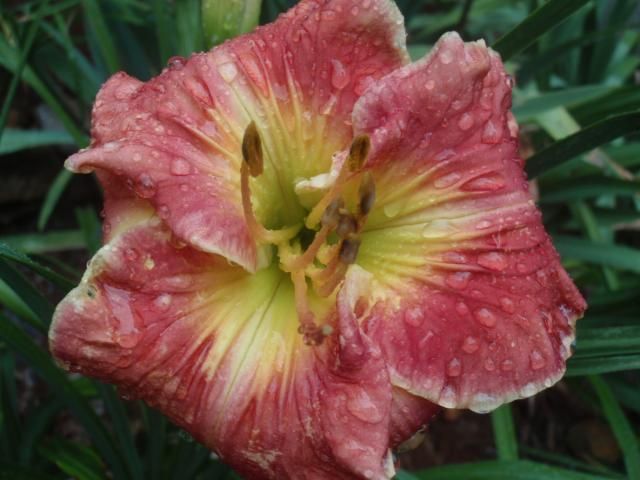 TEARS OF LOVE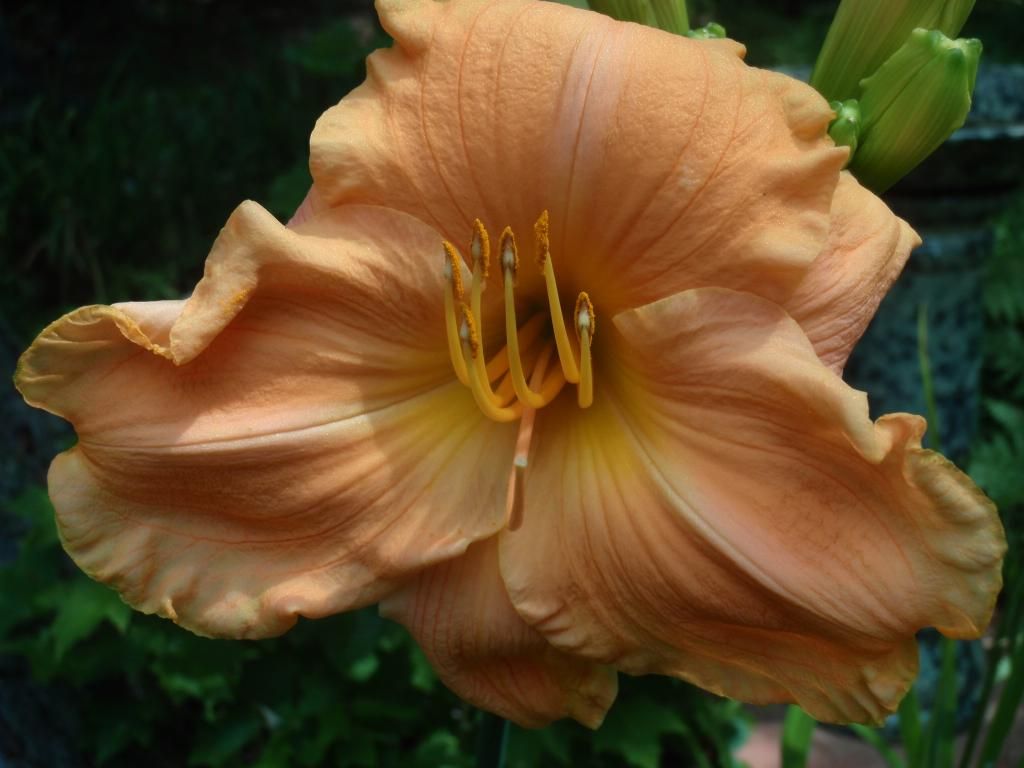 LAND OF COTTON, last bloom today

PRICELESS PEARL

APACHE WAR DANCE, outstanding color
MADGE CAYSE, may be leaving next year. Love the color but blooms are meager.
CAPACITY FOR WONDER refuses to give up! It has been blooming for weeks. Excellent plant.
and the flowers are to die for...
PERSIAN RUBY did not get the memo that it is an early-mid bloomer! Still going like the energizer bunny.
LAURA HARWOOD blooms late here
SWEET SUMMER SONG is a later bloomer
MARGO REED INDEED...has a few blooms left and I will miss it.
LUCKY STREAK, one of the mid/lates just finishing up
WELCOME MAT
Somehow this post got very LONG....sorry about that. I will continue with a third post in the next few days. Thanks for looking.