My 'no grass' front garden, many photos!
Perhaps some of you might remember this disgusting photo I posted jokingly, but with a very red face, on a thread about coordinating your front yard with those of your neighbors? There were some humorous responses to my photo (LOL Irma!!:)) Back in June some of you kindly offered me tips on visiting my first plant sale (USF). No-one warned me not to go crazy! ......I did!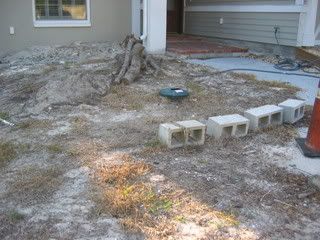 So I have spent the hottest and most humid months of this year planting my full sun front yard! When you all talked about sensibly staying inside your cooled homes I was too embarrassed to tell you what I was doing! My neighbors waved sadly at this madwoman as they drove by, probably stifling their laughter until they were out of sight! There was little need to water my plants, my sweat watered them as I planted!
Don't you love a happy ending? My front GARDEN, although still only a few weeks old, is a hive of activity every single day! The bees arrive first each morning and leave last in the evening, well apart from those that slumber overnight atop the Indian Blanket or Cone Flowers. Then wave after wave of butterflies arrive and the first Hummer ever to visit my yard! It is incredible how many numbers and species of butterflies are in my small garden at one time! I am so thrilled I am choked! I even find my DH standing at the sitting room window watching all the activity in the garden!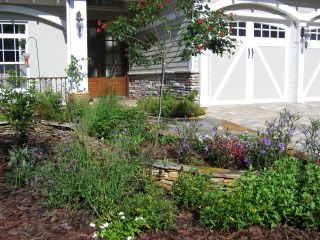 Here are some of the 'frequent fliers'!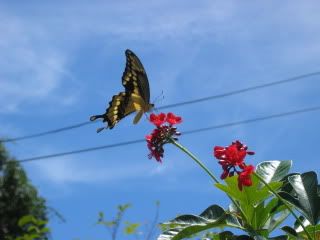 Giant Swallowtail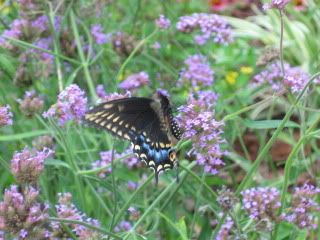 Eastern Black Swallowtail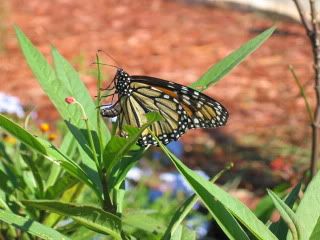 Monarch
Sulphur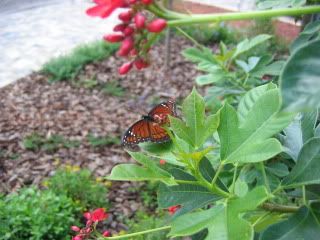 Viceroy
Palamedes Swallowtail
And the neighbors....well, many stop by to say how they love the garden, strangers drive by slowly, or even stop, to watch the butterflies, and my next door neighbor (vistas of red cypress mulch and 3 plant varieties only on her entire property) tells me daily how much she loves my garden!! A few days ago she came to tell me excitedly that she had just seen "the coolest ever butterfly, it looked just like a zebra!" She now wants a plant list!!
Zebra Longwing
Another neighbor (mostly lawn, paving, and high maintenance containers) brings her little daughter to see the butterflies and the dozens of caterpillars! She was thrilled that a butterfly had landed right on her arm! My neighbor was astounded when she asked about maintenance that, unlike her, I rarely have to water and use no pesticides!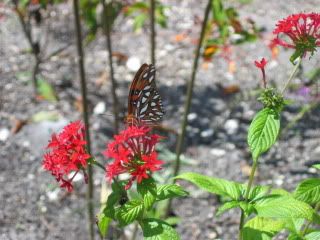 Gulf Fritillary - one of the most frequent visitors!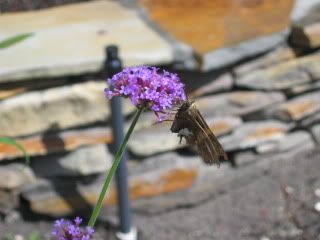 Skipper, masses of these every day.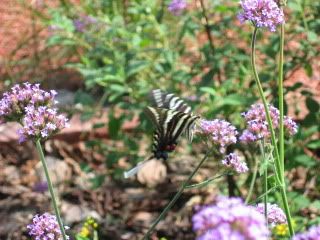 Zebra Swallowtail
White Peacock
Pipevine Swallowtail
Spicebush Swallowtail
Sorry that this was long, I just wanted to share with you. I have learned so much from you all. (Special thanks to Marcia for posting a very useful plant list and for snake and frog id's.) This couldn't have been achieved without you all! Our little garden is giving me and many, many others so much joy! Thank you!!!!!!