HAVE: Hoya Imperialis rooted cuttings
I am Getting rid of this hoya as I guess I don't have the growing conditions that it wants at my house, all it ever does is grow real spindley and just plain looks ugly to me. So I cut it up into starts and put it in water in my greenhouse and now its rooted. I don't know for sure which Imperialiis this is because it has never bloomed for me.I would like to trade it for a couple starts of hoya caudata since it seems to grow well for me in a north window, and a few starts of christmas cactus. Here is a picture of the starts in my greenhouse: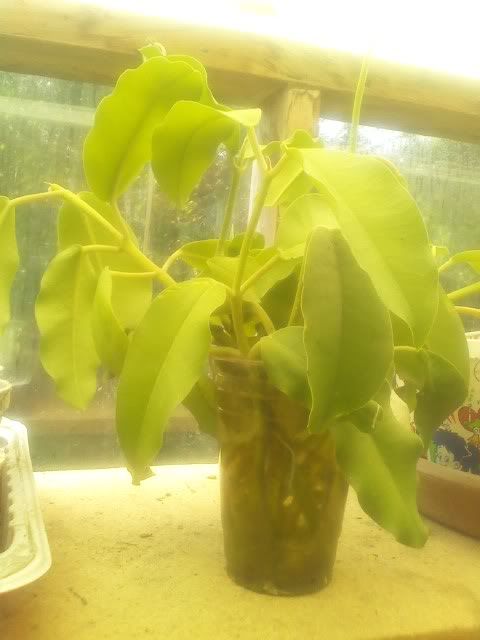 You could get a real nice pot of this growing because there are alot of starts in the cup.
Dingos_mom