just 3 pics
hester_2009
August 30, 2011
W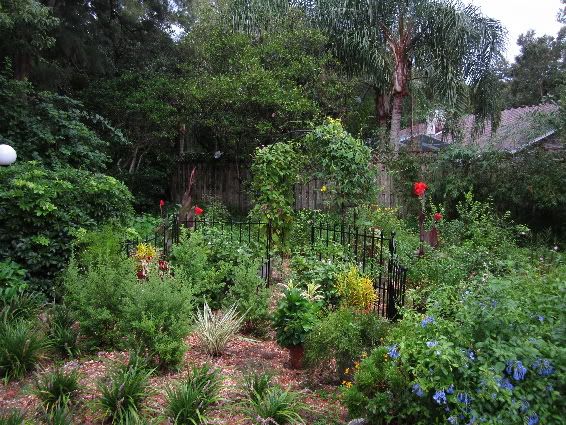 ell, rain is good for some things! The orange flowers are on a couple of cannas that I moved from another spot. They are now in the old driveway and even though I add soil when I plant there, it is still pretty sandy. I love looking at them from the house and deck. And to the right on the fence is bamboo planted last fall and when it stands upright (not like now with all the rain) , it almost blocks that roof! yea!
new little powder puff I have a few around the place as they are one of my favs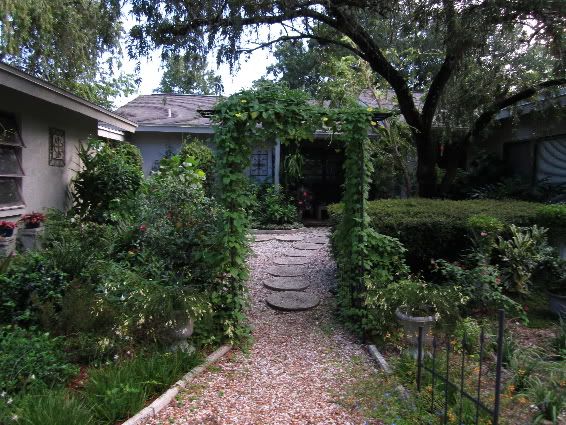 This thunbergia is from a cutting I took in June. OMG it will soon take over but I love it! And, er, um, those patio stones should be white - thanks, rain...time to get out the pressure washer I guess...
thanks for looking,
Hester