New to the Daylily Scene
So, I have a pretty small clump of simple yellow daylilies I inherited when we bought the house. They were located in a front foundation planting and easy pickings for the neighbourhood deer. I moved them to the backyard this past spring in a sort of out of the way location and they bloomed profusely amazingly avoiding any deer attraction whatsoever.
Well, this made me think that just maybe I could fill this small area with more daylilies... Well lo and behold, I'm driving through town and I see a sign offering dayliles at $5. It's an elderly couple both in their eighties with a garden to die for, with a massive planting of various daylilies. I need to go back and take some photos. Anyways, I buy 2 bunches and plant them in my (hopefully) hidden refuge with that small yellow clump.
Here's pics of the two I picked up. I'm tempted to go get a couple more. I imagine an ID is pretty much out of the question, but if you have some guesses, I'd be happy to hear from you: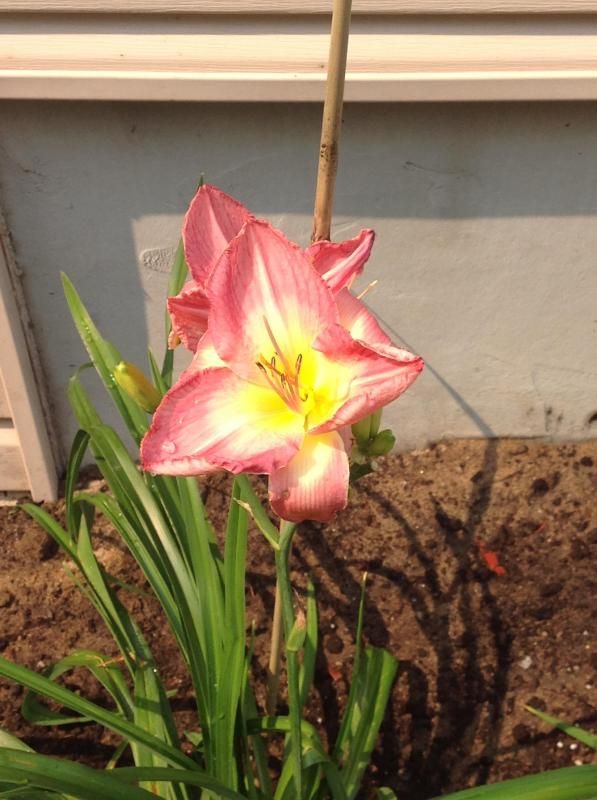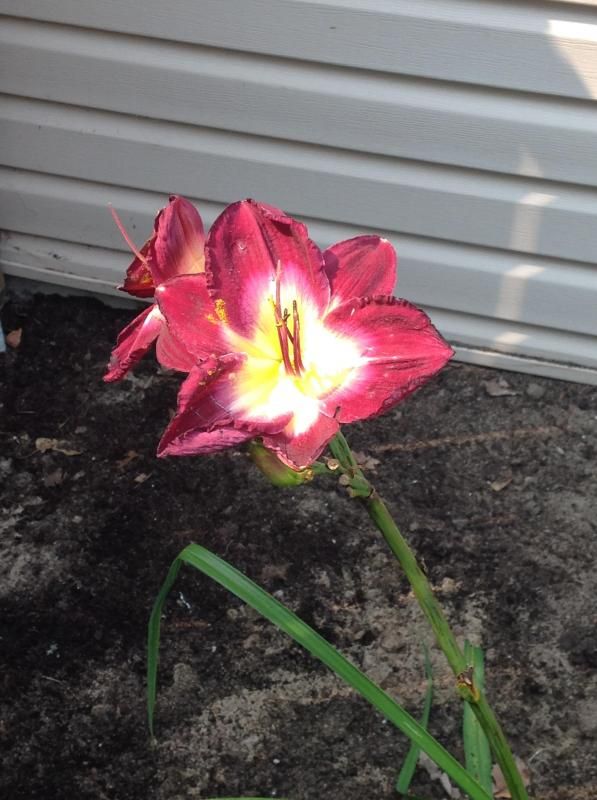 Oh for extra protection, I sprayed them with Deer-B-Gon.
Any other advice is welcome in terms of their care. The soil is pretty sandy, but I've been amending it with black earth, potting soil, compost, etc. Finally, I've been amazed at some of your stunning photos... please excuse my poor photography skills.