Lasiantha
Klea
(4b)
February 23, 2013
Hi, I haven't been on this forum for several months now. One reason is I've got a new puppy that's taken up a lot of my time and energy (such a sweety!). And another reason being ... winter! My hoyas have been sleeping, but now (with the help of artificial lighting) they've started waking up. Some of them have even started budding up!
Here is an example of lasiantha: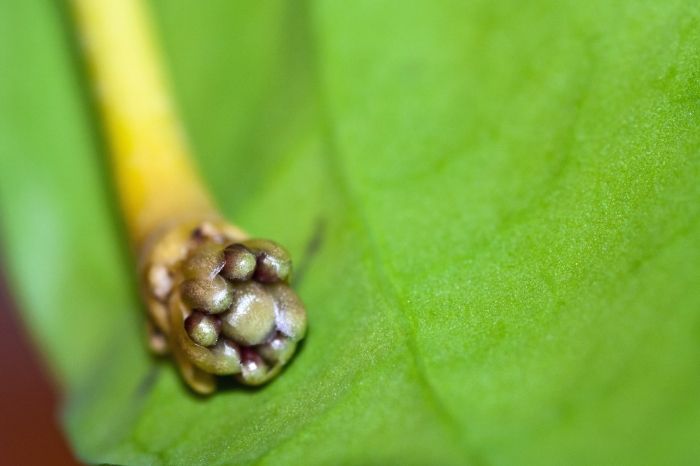 Well, as my hoyas started waking up again so did my interest in them. And I started googling, reading, living and breathing them again. In my googling of lasiantha I came across this Psthehoyan article; http://www.psthehoyan.com/PSTheHoyan12_5.htm (The lasiantha vs. praetori stuff is towards the end)
What do you guys think, should the names be switched? Should I start thinking about lasiantha as praetorii, and praetorii as lasiantha? It does sound quite logical that the plant originally named for being pale actually was what we now call lasiantha, as the praetorii is much more colorful - both in flowers and in foliage.
Well, you should go read the article, because I'm no good at explaining this. lol Then come back here and give your opinion!
Here is a link that might be useful: Psthehoyan article
This post was edited by Klea on Sat, Feb 23, 13 at 2:08