Photos of Hoya sp Borneo Gunung Gading
Greenthumb
(Zone 5a, MN)
February 4, 2010
Hi pug,
Well, I finally got my a$$ in gear and got the photos of Hoya sp. Borneo Gunung Gading (a new collection of Hoya callistophylla from Borneo) taken and loaded into PhotoBucket.
The leaves on this plant are quite different from the other three clones of Hoya callistophylla I have in my collection. Hoya Gunung Gading has MUCH more prominent veining on its leaves and the veins don't seem to fade as the leaf gets older. The leaves on this plant are also much thinner than the leaves on the other H. callistophylla clones I have. These leaves almost feel "card-like" when compared to the other H. callistophyllas I have.
This plant came from Florida so I will have to wait a while and see if there are any changes in the leaves after being grown in my conditions for a while (so far there are no changes at all.)
Last summer I purchased the two clones of Hoya callistophylla that David Liddle has in his collection. He thought that IML1174 was Hoya sp. Borneo Gunung Gading (IML0554 is the type plant of H. callistophylla), but IML1174 is nothing like the H. Gunung Gading I received from the seller in Florida, on eBay, so I think this is a completely new collection of another Hoya callistophylla clone.
Here is a photo of the whole plant:
Hoya sp. Borneo Gunung Gading (Hoya callistophylla)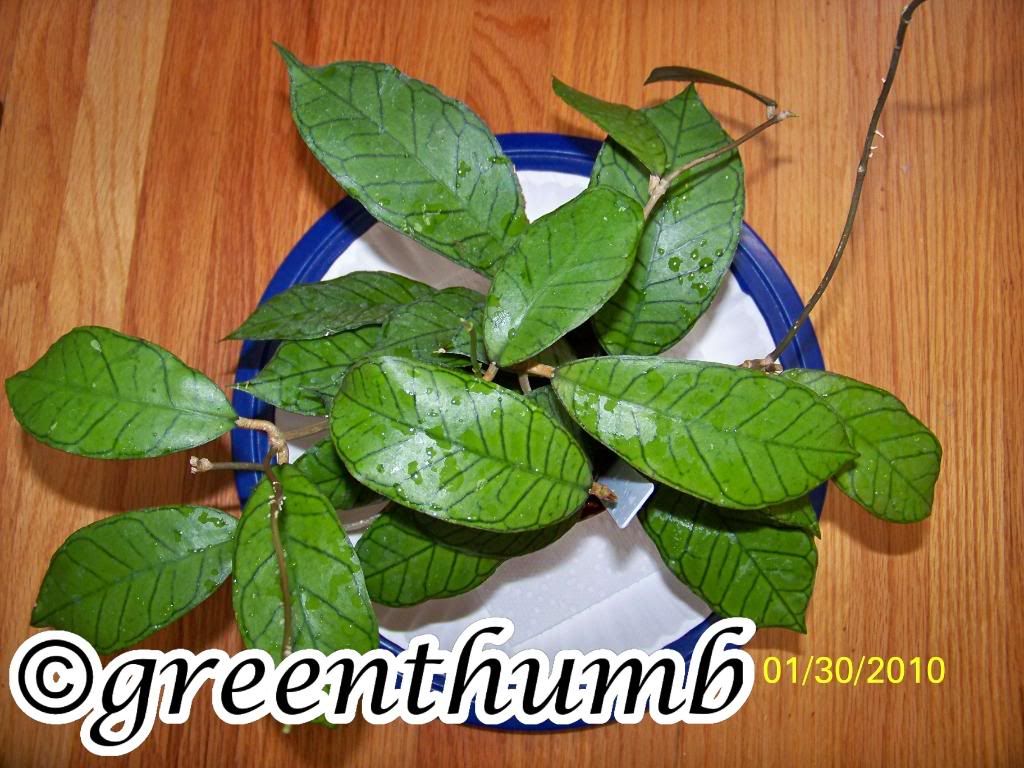 And here is a closeup photo of the leaves
Hoya sp. Borneo Gunung Gading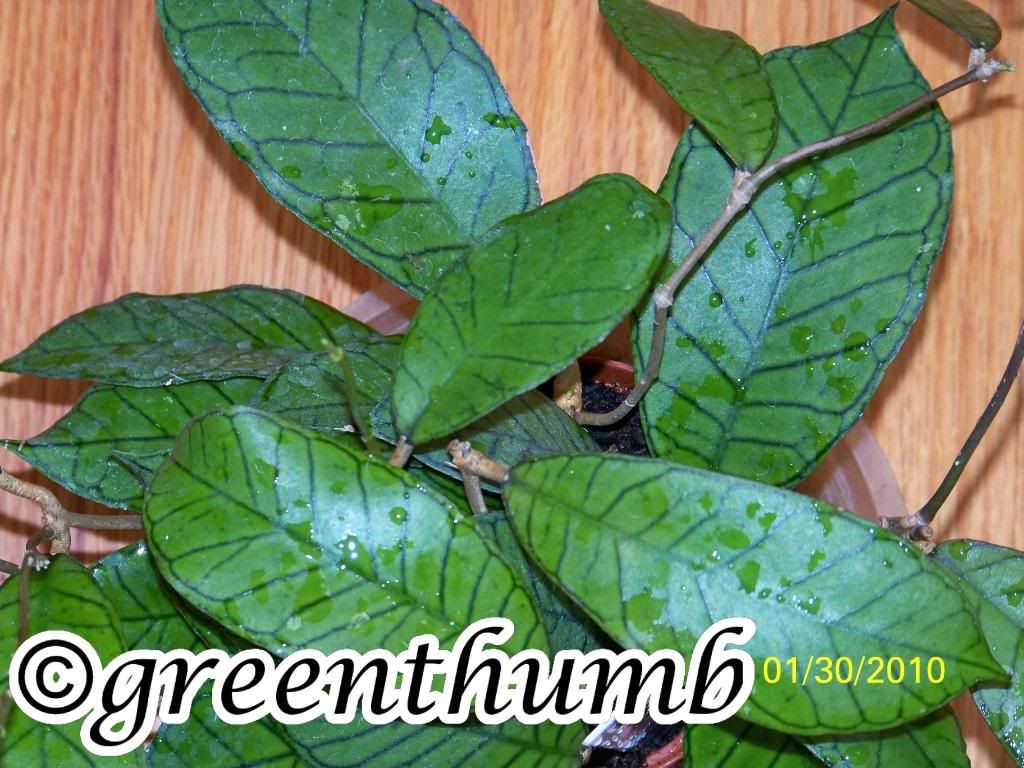 Sorry for the delay...
Mike