Trellises on Sale
tigerdawn
(7)
March 27, 2011
Ok guys! The trellises I mentioned the other day are half off this week. That makes them $2.50 each. They are approximately 16" x 4.5". So basically if you can imagine these ones I have here: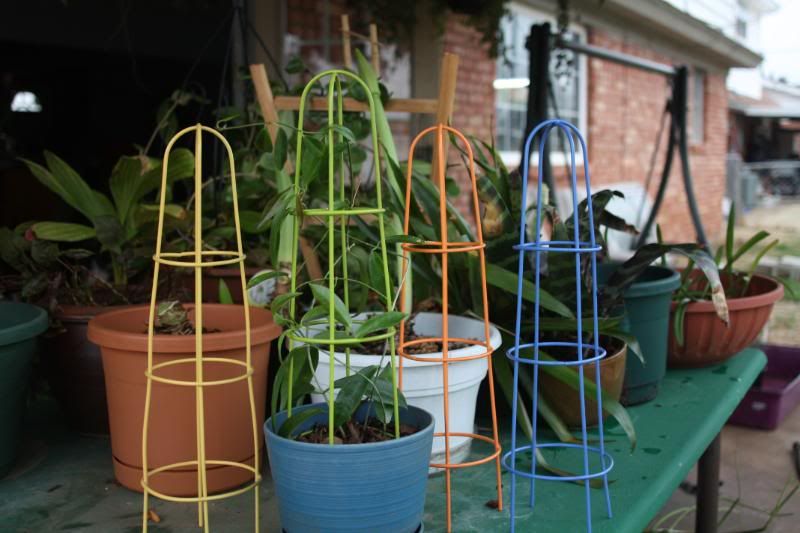 But shaped more like this with just a ball on top.
That's what they look like. So if you are near a Hobby Lobby you might want to take a look this week. If you are not but would like some, let me know and I can ship some to you.