Planting in Masses
Steve Massachusetts Zone 5b
March 13, 2013
In the favorite blues thread Ludi mentioned that he is going to move his three Elegans together into one grouping. For many of us who collect cultivars space is an issue and thus we have individual plants that we combine, but landscapers often use mass plantings very effectively in their designs. So do you have any Hostas planted in mass? I'll post some pictures I have from gardens I've visited.
Piedmont Gold from the garden of Rick Goodenough

Venus from the Adams garden. Must be fantastic when in bloom.

Halcyon from the Adams garden.

From Brashear and Meyer, I think this is Halcyon also.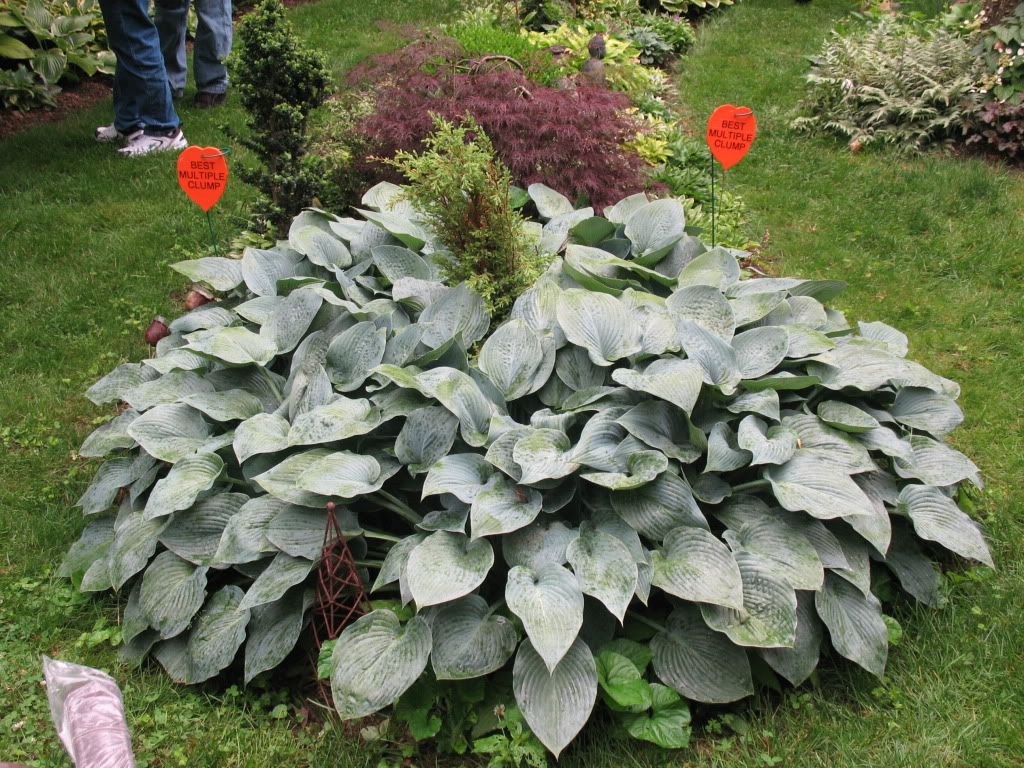 Krossa Regal from the Seawright display garden.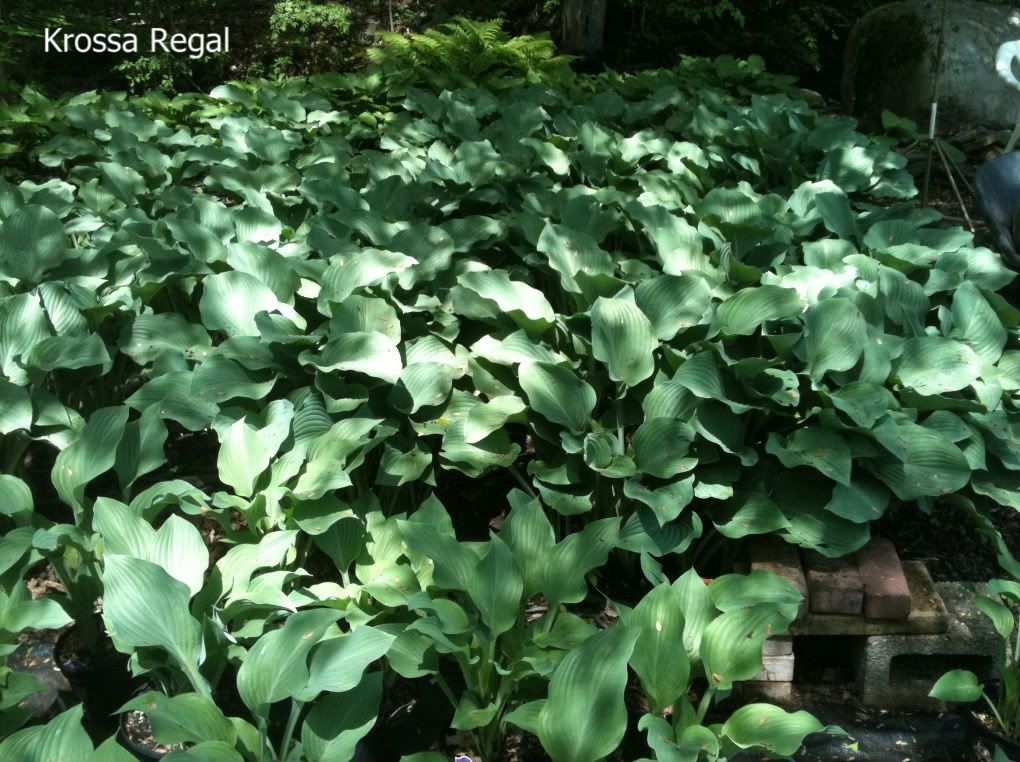 Here's UK's pic from his thread of his 3 Liberty's planted together.

What have you got planted in mass?
Steve