Early Morning Light, Proliferations, etc....
najoba
(8b)
September 6, 2012
Below are miscellaneous photos, including scenes from our daylily garden before and after we had the wood fence removed. The daylilies in the two back rows were not thriving and blooms were very small, even though they did receive at least 6 hours of sunlight. We have already noticed a return to normal bloom size now. We are also enjoying the view of the water and fountain, too!
(I do not understand Photobucket. I cannot upload photo #2 and have it be same size as photo #1.)
Spring 2012
September 2012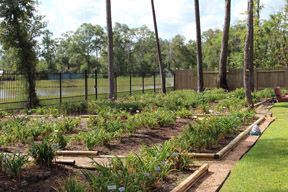 Four proliferations (one is blooming) on a seedling scape, September 6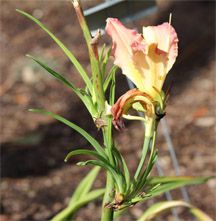 Proliferations growing in an improvised "water bed."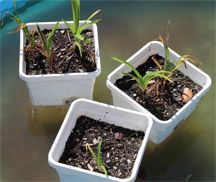 Bonzai Gardenia (growing too big for its "britches")
I think the gardenia either needs to be moved to a bigger container, or what? So far, it is quite happy.
Nancy