some creative rooting here
greentoe357
March 25, 2014
AUG 2014 NOTE: this is an old thread, but there is an update at the end of it.
I got my first batch of cuttings of the year. (Yay! Thanks GG, they are great!)
I could not tell the top from the bottom in this Hoya aff. fischeriana 'Philippines' IML 1289 cutting. Can't photograph this well enough, but basically petioles are growing in one direction, but leaves point in the other. The label agrees with the leaves, but hey anybody can make a mistake. If I had to guess, I'd say petioles grow in the direction away from the bottom of the vine, but then leaves may have twisted to face the sun? So go by the direction of the petioles?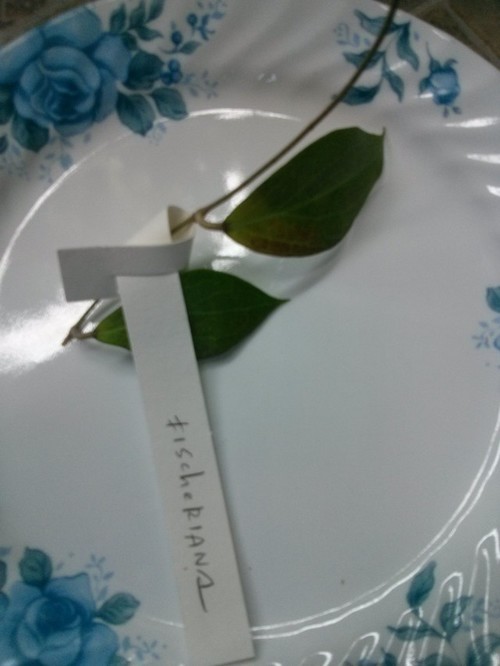 This post was edited by greentoe357 on Mon, Sep 1, 14 at 0:15