spring is here, and with it - new cuttings!
greentoe357
March 30, 2014
GG and I did a cuttings trade, the first trade of the season for me (yay spring!) - and actually my first trade ever, as opposed to purchases or postage('ish) deals I've made before.
Here are some pics for your enjoyment, and for my boasting.
Hoya australis 'Lizard Isle'.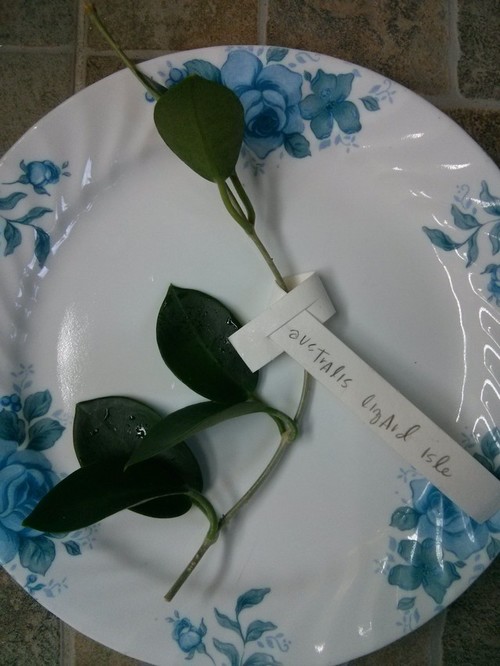 This post was edited by greentoe357 on Sun, Mar 30, 14 at 15:13