Update on backyard beds.. a really nice cosmos
silverkelt
(Z5b/Southern Maine)
September 9, 2012
Im around 90% done now, need some more rocks to finish off the bed and some more cutting back of things in the back to have a nice path back into the woods. This took about 30 truckloads of compost, with about 300 shovel fulls to fill, 300 to unload unto the wheelbarrow and then haul back.. I have to tell you I was sweating and sweating doing this. Didnt help it decided to be "nice" this week. I wouldve been satisfied with overcast and chilly.
Sorry for the shadows, its already starting to get dark early, its not even 6 pm now and the sun is competely behind the trees already. Such is life in the north.. I cant imagine living even further north really.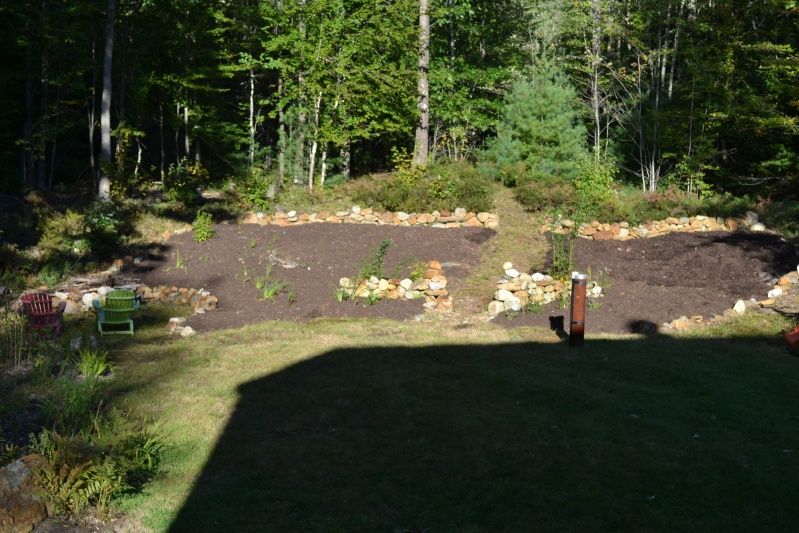 I cant remember the name of this cosmos, I planted this pring, its pretty , its smaller then some of the other cosmos Ive grown, Its nice its weaving out of some other types of cosmos, not sure I wouldve stuck my head over that way if they werent blooming as well.
Silverkelt