Leaves and light
luvidaho_2010
(5/6)
April 21, 2012
I was watering my houseplants today and noticed the difference in the color of the leaves on my H. obovata 'Silver Spot'.
One gets very bright light, it lives very close to an East window. It is in bright light for about 3 hours, direct sun for part of that time. The splash on the leaves is pink colored.
The other one gets no direct light and is hanging approximately 8 feet from the same East window. The splash is more green. I realize that those that are more experienced growing hoyas will not be surprised by this difference. I just thought it was kind of cool.
Both plants.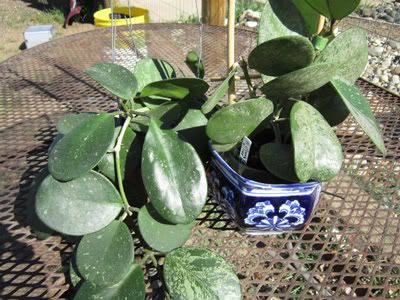 Less light, both leaves from the same plant.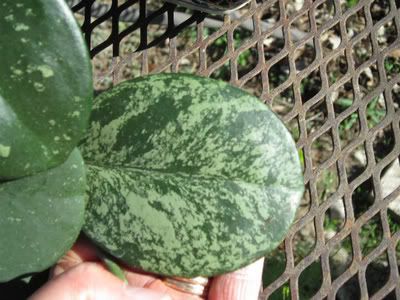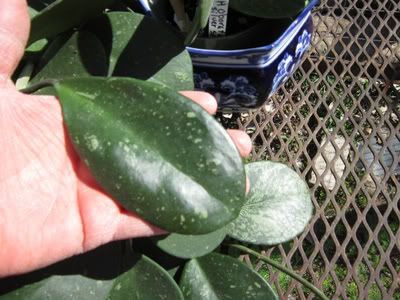 Bright light leaf.
I re-sized the darn pictures in photobucket twice and they still copied huge! Sorry, I guess that is what I get for thinking I had it figured out. LOL
Tami