Forget the Sluggo, get the shotgun!
don_in_colorado
March 13, 2013
Ah, spring is here, time for some mulching, grass-mowing and-Hey, did you hear that? Sounds like-where's Fido?? Here boy! Aaaaaargh!!
This thing could decimate a mature 'Guacamole' all by itself! Good thing they live in Africa (Although they just found this type in Australia)...I know snails aren't dangerous, but it still kinda gives me the heebie-jeebies!
Don B.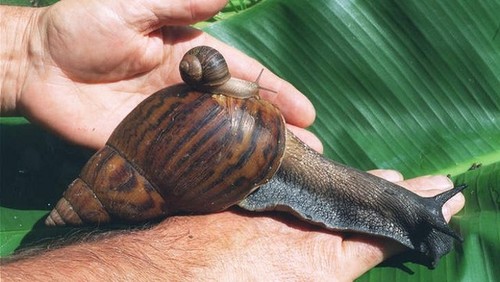 Here is a link that might be useful: African Giant Land Snail Article