New Project
hostasmith
(5)
March 22, 2014
Just a little warning before going any further into this post, it is a little long winded. As we all agree, it has been a very rough winter and I am already driving my DW crazy with talk of hostas! I have been thinking a lot about hostas and such and just need to get it out.
____________________________________________________
As I wait for Spring to finally arrive for good in my own part of the midwest, regardless of what the calendar says, I have been slowing filling our seldom used garden tub with hosta.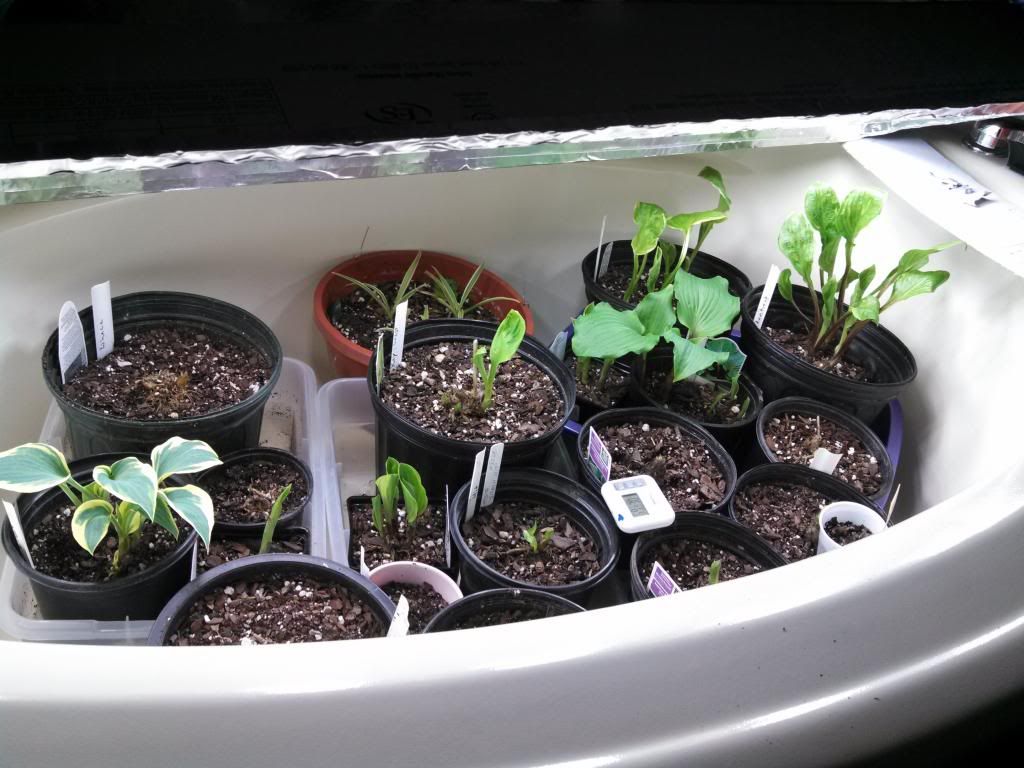 I have been repotting the ones that I have brought inside and as you can tell by the picture above they are taking off like gangbusters. I have been making my own potting mix since last fall using pine bark ran through a chipper, perlite and peat mixed at 5:1:1. I have also been adding greensand, alfalfa meal and bio-tone to the mix at 1 cup each per cubic foot. When I figure the total cost of material it only comes to $1.54 per cubic foot. That does not include any labor or fuel cost into it, but the cheapest I could get any thing that would compare to this would be the Pro-Mix BRK + Mycorrhizae for $3.46 a c.f. and I would have to buy two 80 c.f. bales at $276.43 each to get that price. The 2.8 c.f. bags are $4.95 a c.f. and if I buy 10 or more it comes to $4.60 a c.f.
Now that I am repotting my hostas I am learning that the mix I made for my pots last summer and fall is not doing them very well for this spring. I have two that are on the verge of dying due to rot that I am experimenting with on trying to save, my EA sport and a Regal Supreme.
As you can see in the picture above, they are not doing too good! Lesson learned! Now on to what I have learned.
So, that being said, I now know that what I was doing was not a good way to take care of my hostas for the winter. Hopefully I do not lose a bunch because of it. I have now started to build myself an enclosure that I can keep my potted hostas in during winter and to also serve as a shaded growing area for this summer.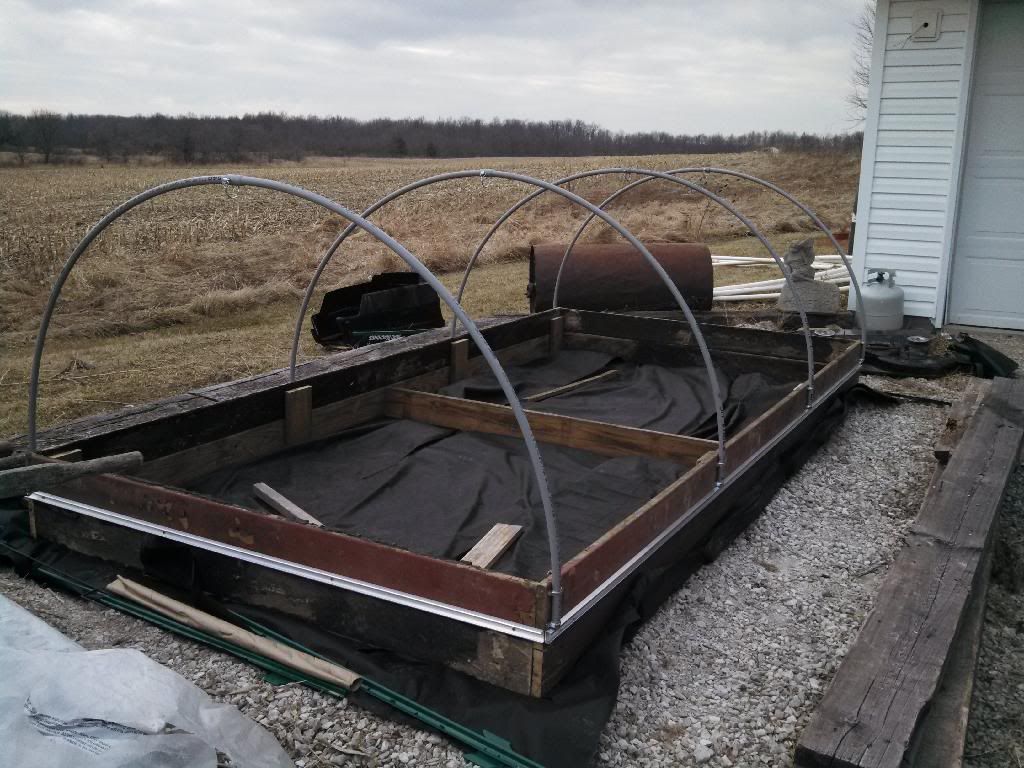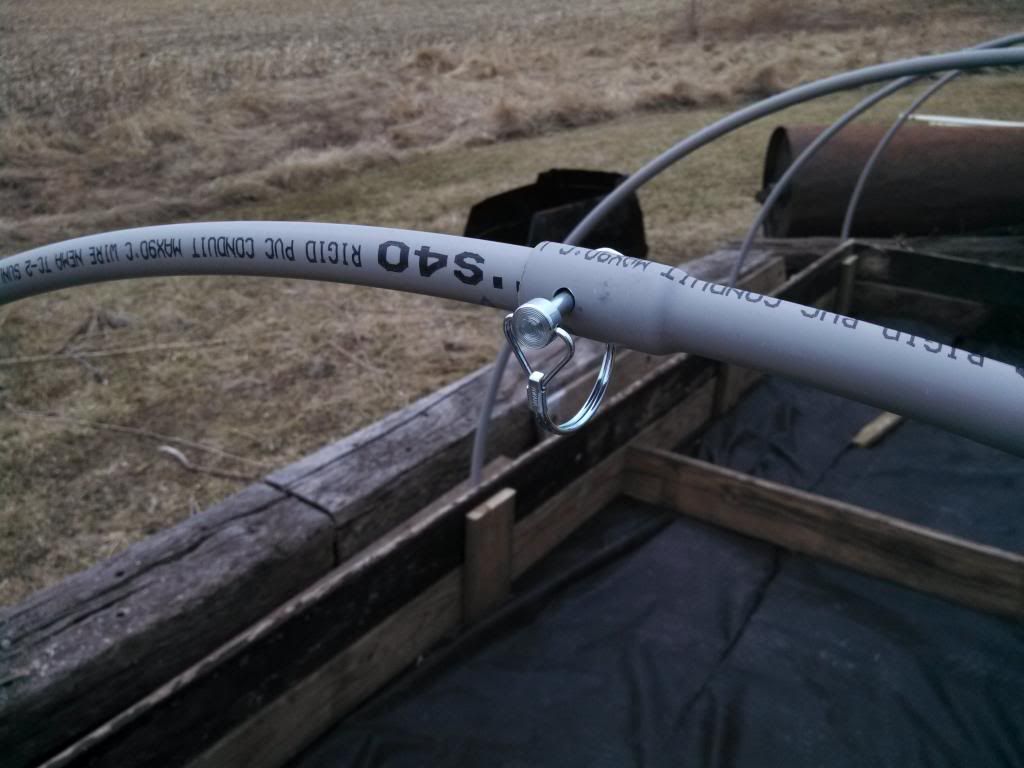 It is a 6' x 12' area with 1/2" outdoor rated conduit that are 10' long. As you can see in these pictures I have cut the conduit in half and drilled and pinned them back together so that during the summer months I can unpin them and they will be 5' high and I will put other 10' pieces across those to make a frame to hold shade material. I am hoping that with this enclosure and the new potting media next winter will not be so hard on my collection.
I will post some other pictures of the ones in my tub tomorrow and updates on my new project.
If you made it all the way to the end of this post, thanks for sticking in there.
To all of those that are regulars on this forum, thank you for sharing all of your knowledge. It is hard to believe I have only been on this forum for a little over 9 months.
Devon