In less than a month
Brandys_garden
(6)
April 26, 2014
Many of my hostas are looking really good. A couple have cold damage but they are still coming in full and nice coloring. June has really spread out and gotten full in just two weeks. Minuteman is stunning and growing super fast in the 3 weeks since I put him in the nursery pot. Bressingham Blue already has a scape! Guacamole is twice as big as when I got it just 3 weeks ago. Krossa Regal is spreading out and more eyes emerging.
Bressingham Blue's scape

Guacamole today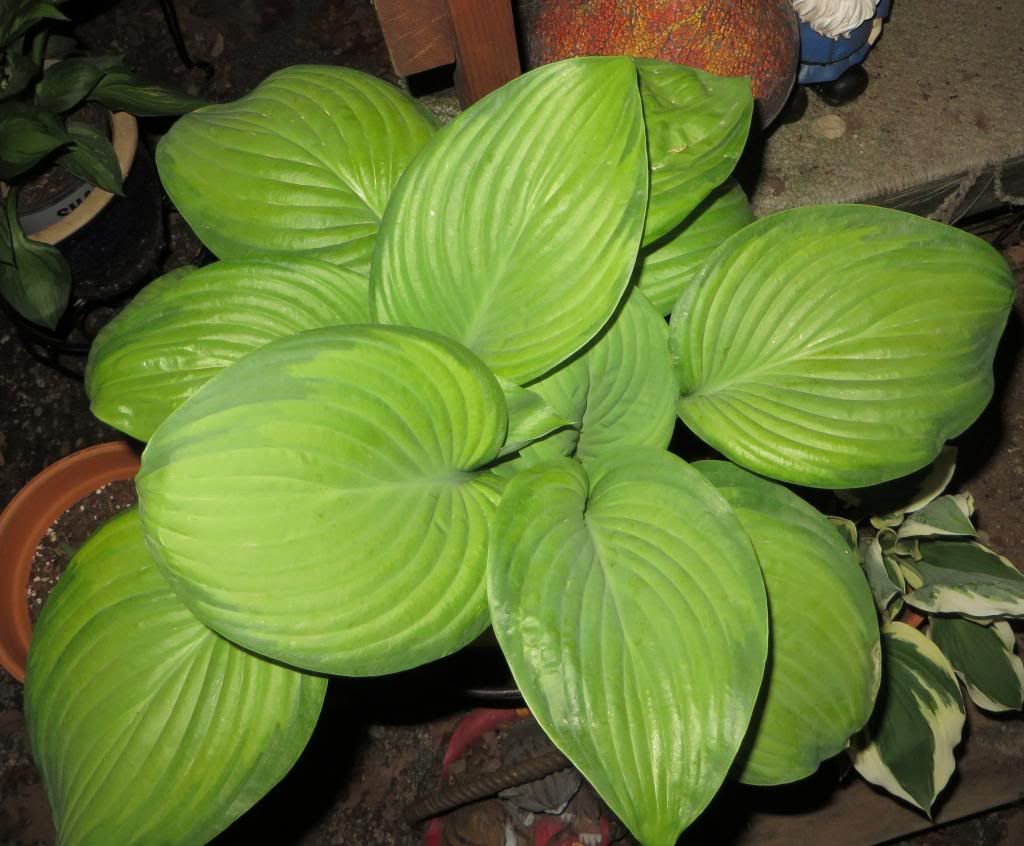 Whirlwind Tour today

Krossa Regal today

June after a shower yesterday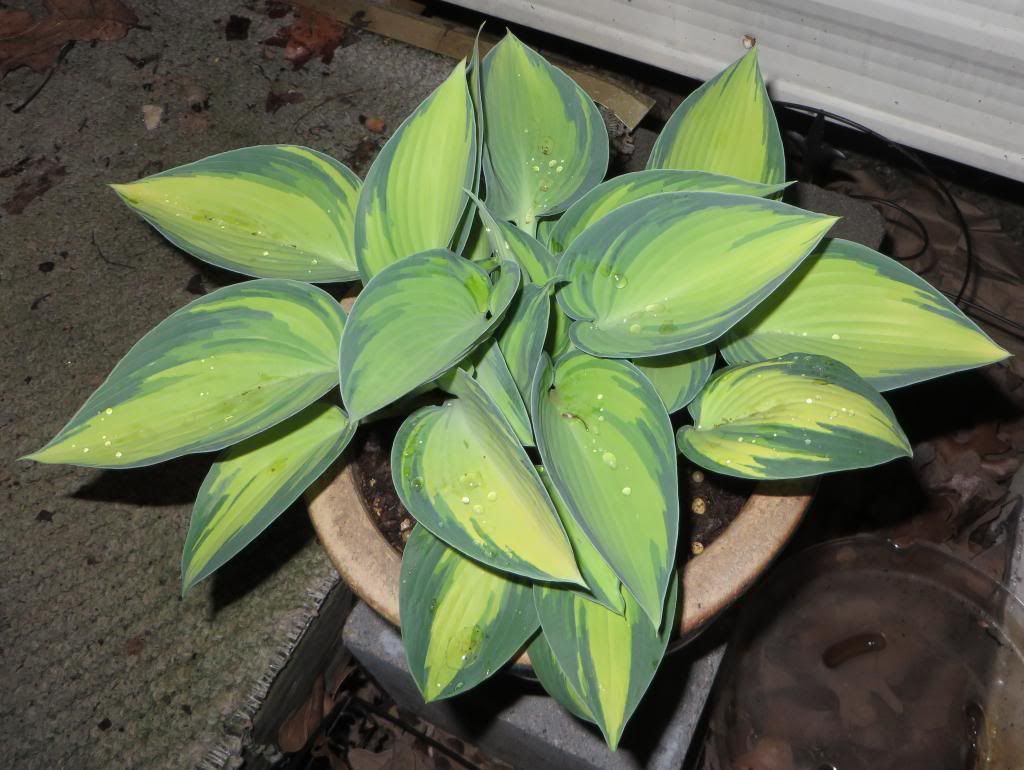 June and Albomarginata are good friends and enjoy each others company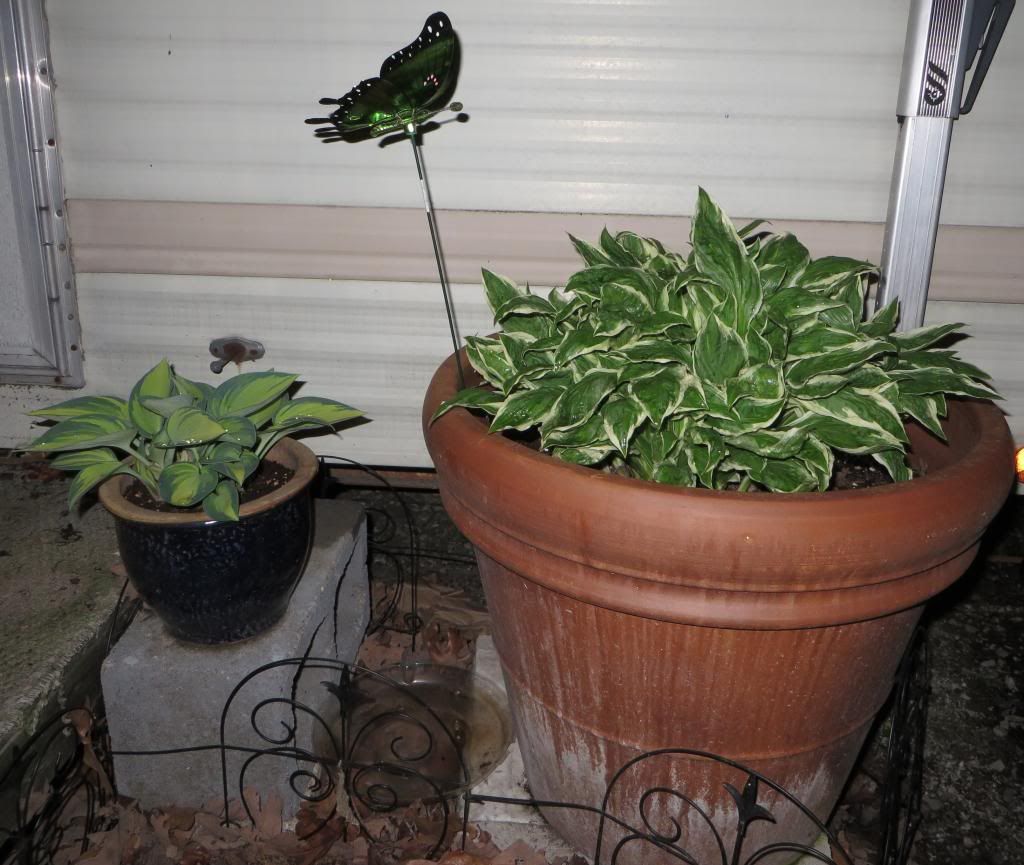 Blue Mouse Ears today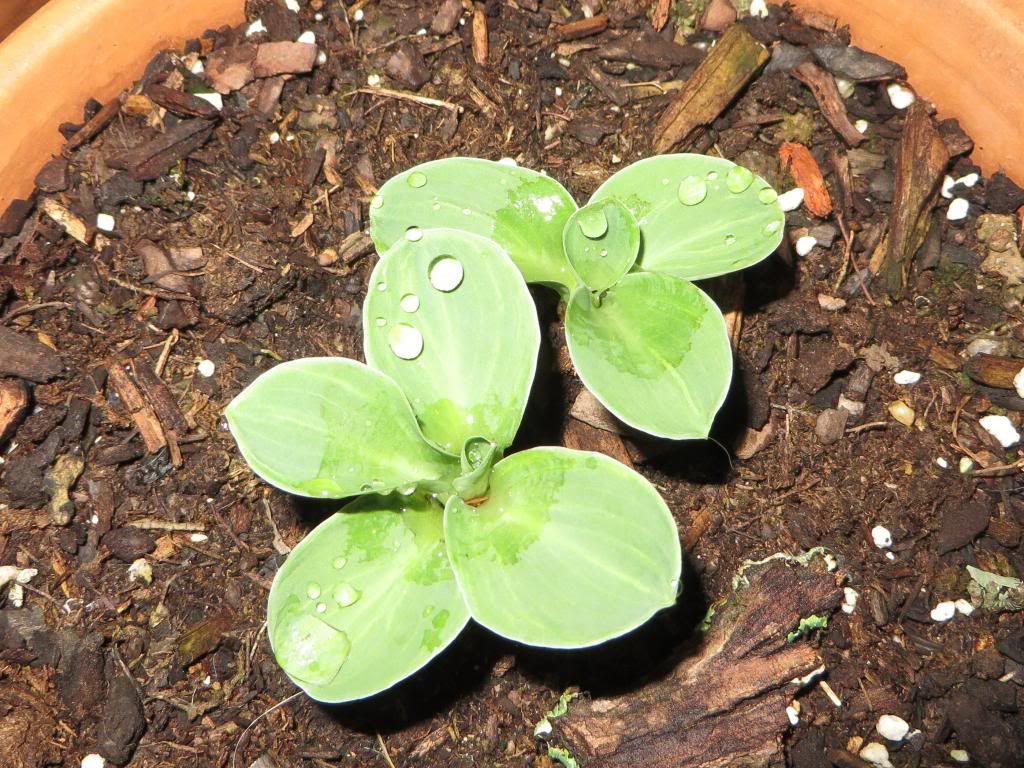 Fire Island has stunning color this year!

I look forward to Minuteman completely unfurling and filling out, too. And I am hopeful for my other 2 still under the grow lights. Wheee is stunning but I am waiting on it to unfurl just a touch more before a picture. It looks weird right now to me. It's only partially unfurled so it looks unbalanced. But, trusts me, she's stunning this year, too.