Check out my new planter . . .
maidinmontana
May 13, 2010
I saw this at Hobby lobby yesterday and just had to have it. I have been wanting something like this for awhile. I'm running out of table/floor space and this works perfect.It's made of thin metal and is big enough to hold a 8"pot. And it was only 5 bucks. . .
Polyneura in new pot. . .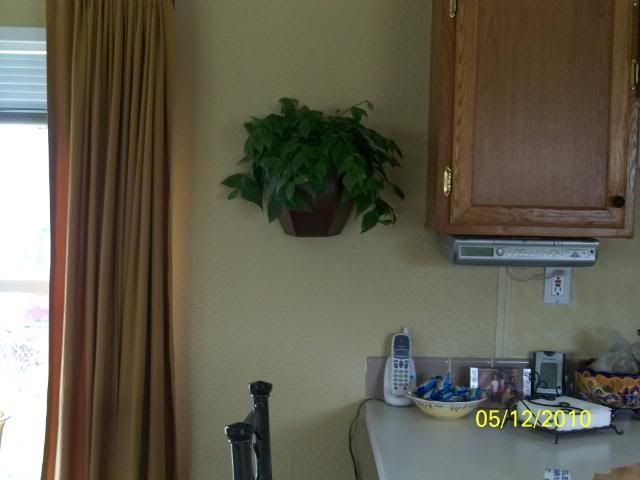 Thanks for looking,
Maid~