Bud watch
I just had to show off the bud development of my Hoya publicalyx and Hoya serpens plants.
The publicalyx currently has 11 budding penduncles, of which it looks like 10 of them should be open at the same time. Please excuse the messiness of the plant, I've pretty much ignored this over the winter, it seriously needs rewinded.
Oh the anticipation!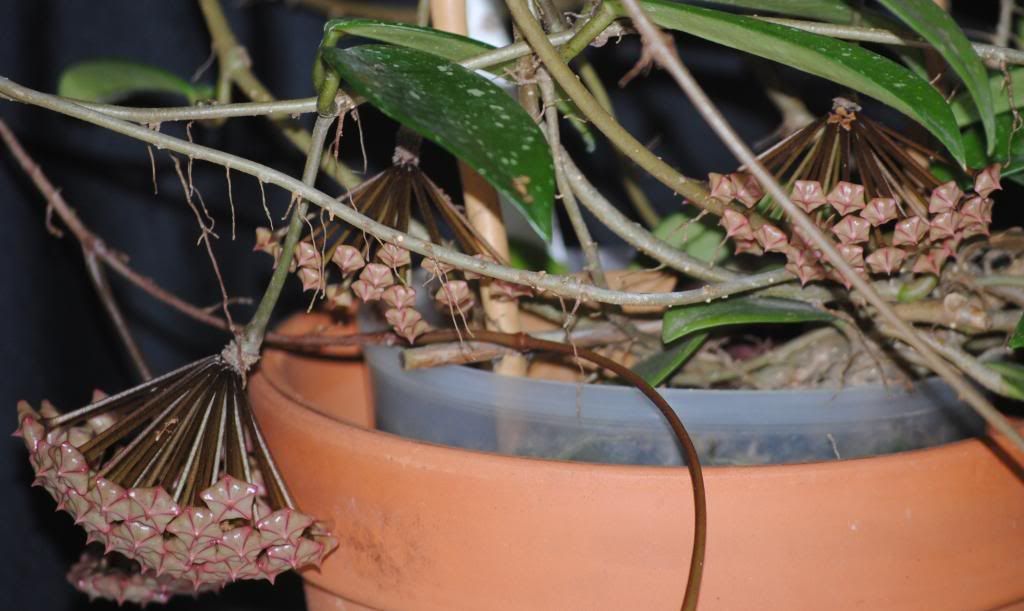 Renee