Hoya Pictures to share with my Hoya friends
puglvr1
(9b central FL)
May 13, 2010
Hello everyone, after I came back from Vegas visiting family I had a few surprises when I returned. DH "watched" over my plants and I must say he did a good job...although I did water them all before I left. He didn't kill a single one,lol...
H. wayetti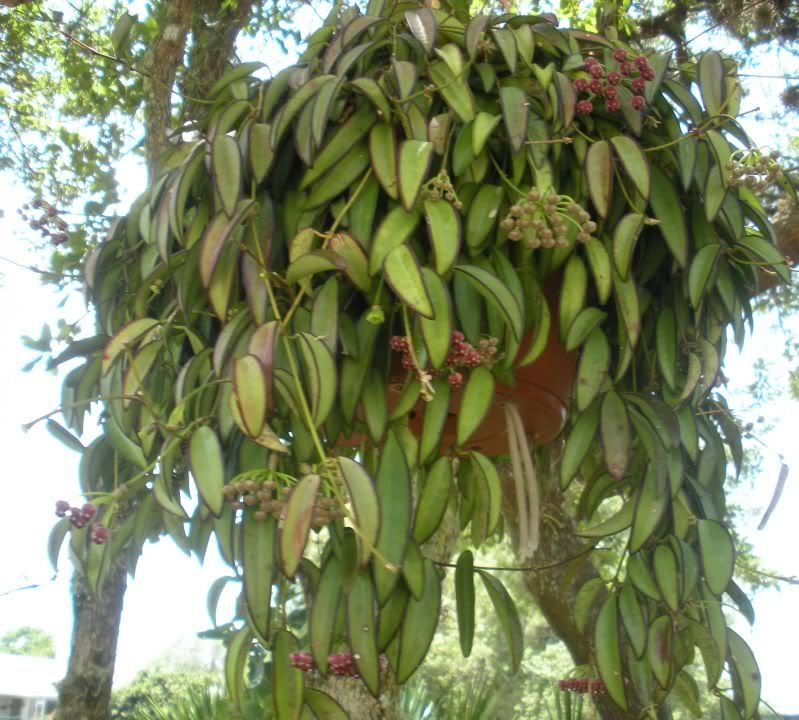 Pink silver

Krimson Queen

Mathilde...check out the different color buds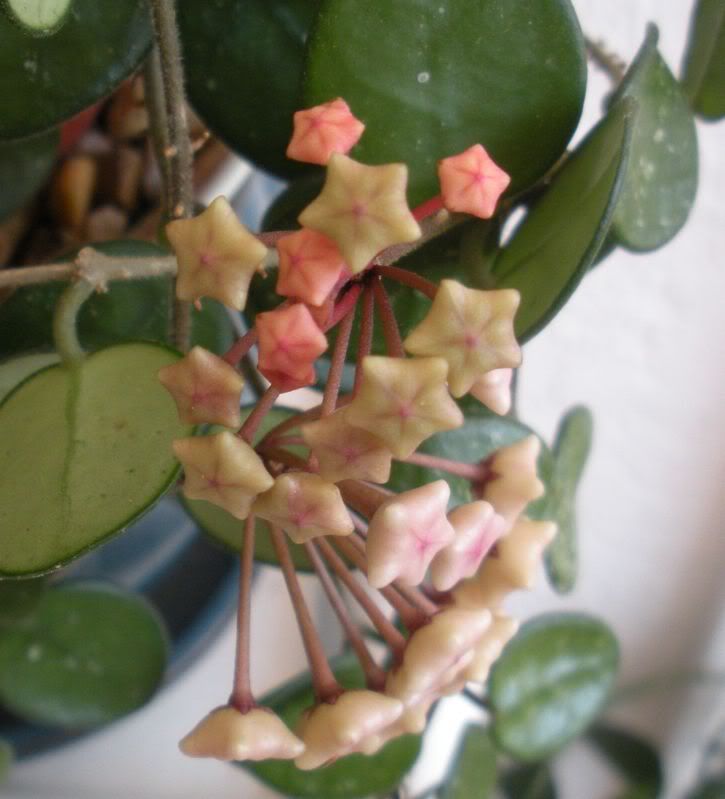 Same color when it opened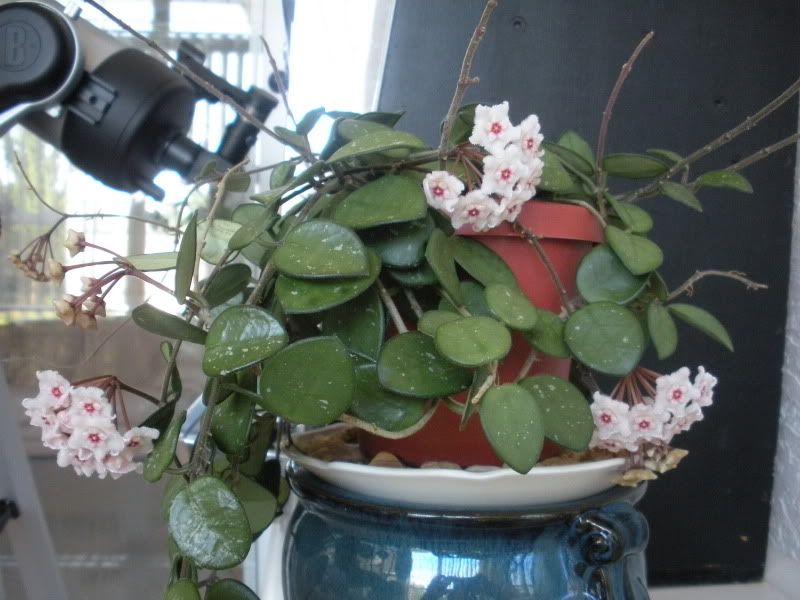 H. bordenii first bud

Finally my H.nicholsoniae first bud! similar to my H. Potsii flower

last not a hoya...had to throw in my Desert Rose
Thanks for sharing them with me.