A Kidly mistake, a Kitty, and some fall colour...
silverkelt
(Z5b/Southern Maine)
October 1, 2012
A few years ago with my visit to Karol's farm, I lamented about loosing ripening seed pods to frost. She explained the process of cutting the ripening seed pod scapes , throwing them into a bucket of water. I still remember going "really" and the reply... "yes.really"
It really does work, UNLESS, you get get a overhelpful child, who things shes doing a favor, by opening up the not quite ripened pods and bringing them upstairs =(.. sigh, I lost about 50 seeds I think and a few really nice crosses.. OH well, I tried to explain that from now on you ask, before you touch them!
A few things are still blooming, including just purchased fall mums sprinkled thorughout the garden...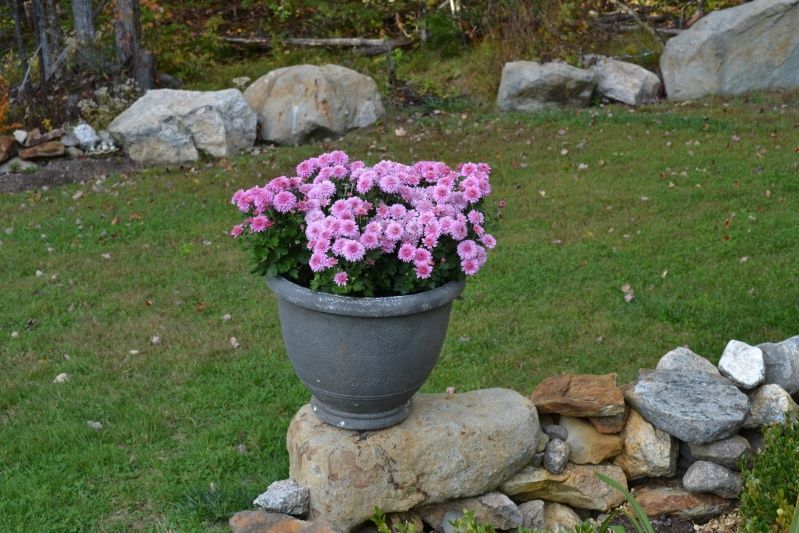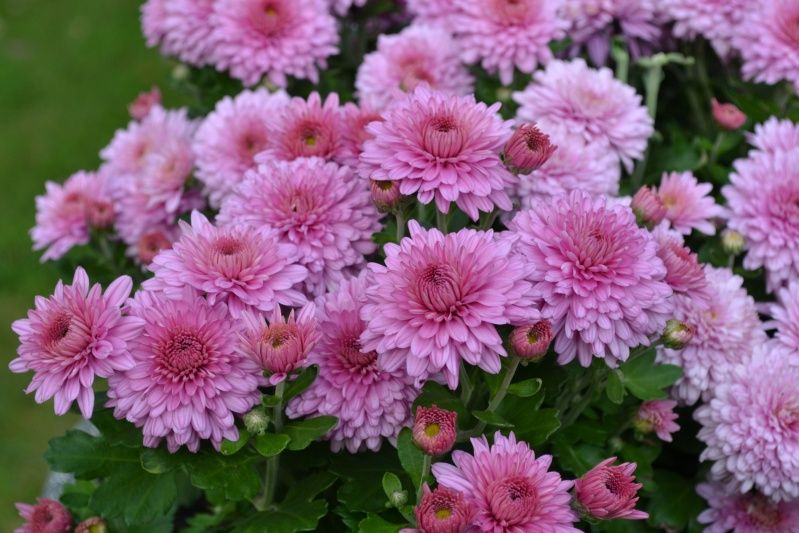 Some asters, covering rather ugly bare canes on R. Centefolia,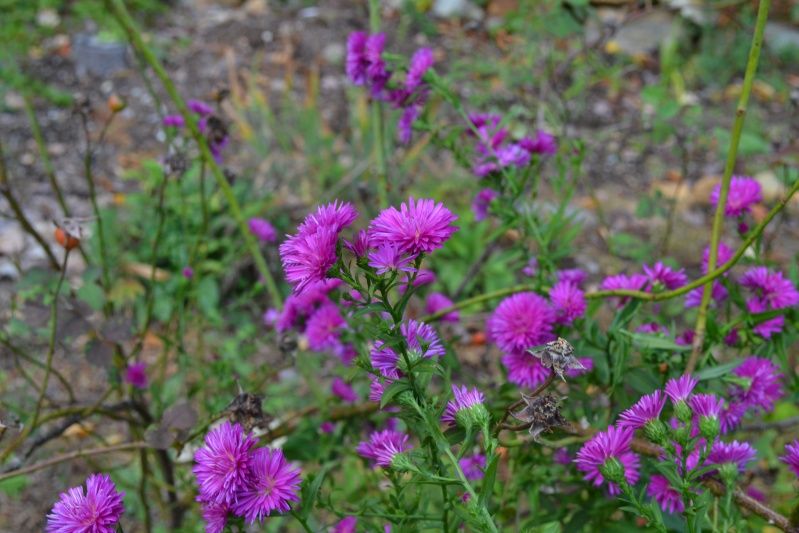 A bumble, still happy for anything thats left...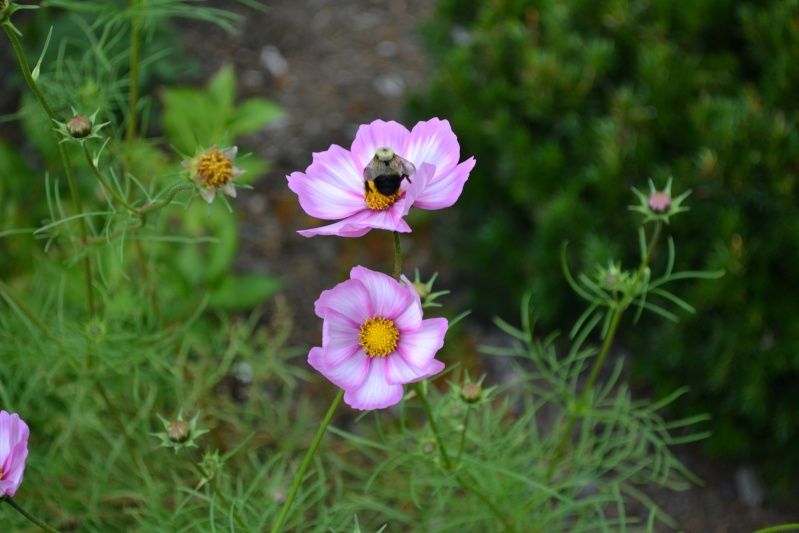 Just some shots on my road, I will be trying to get some nice fall shots this weekened, will see if the weather works out...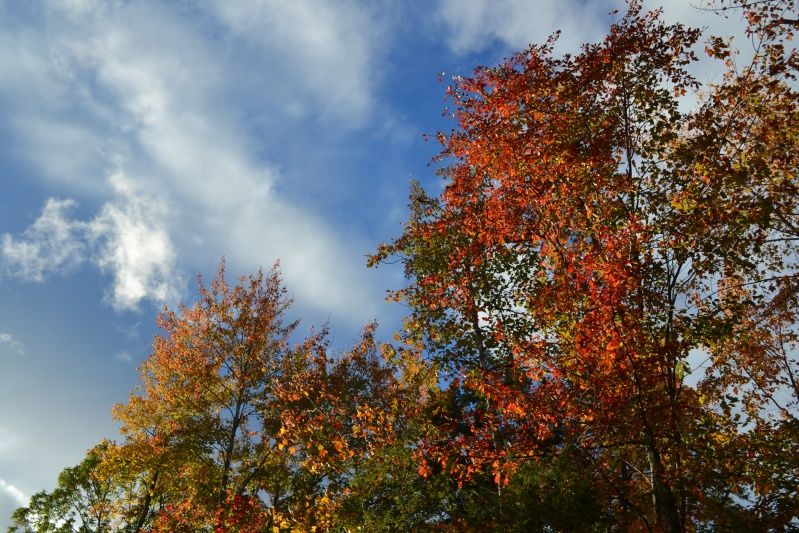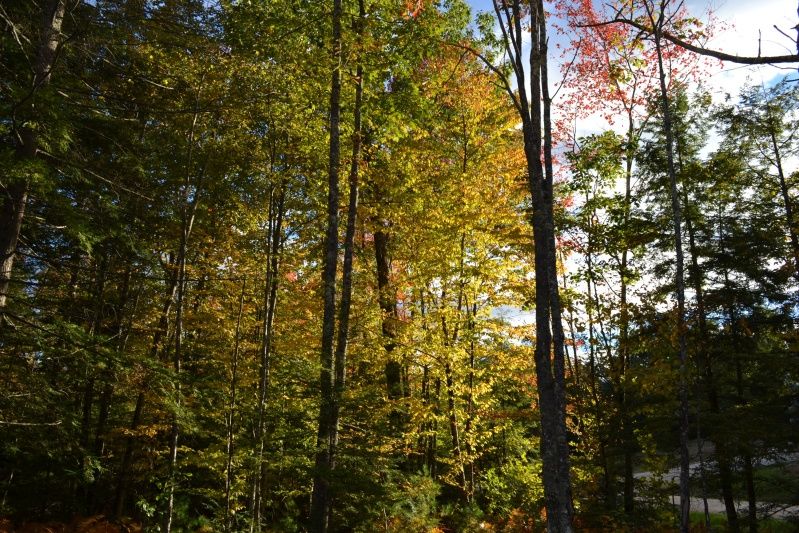 Our new kitty, Liza , A shelter cat, who had a broken leg and hip, she is recovering, poor thing, she has show some spirit already and she seems to do very well with our kids. Out of the 40 cats we played with there , she was by far the most understanding with small childen so she came home with us.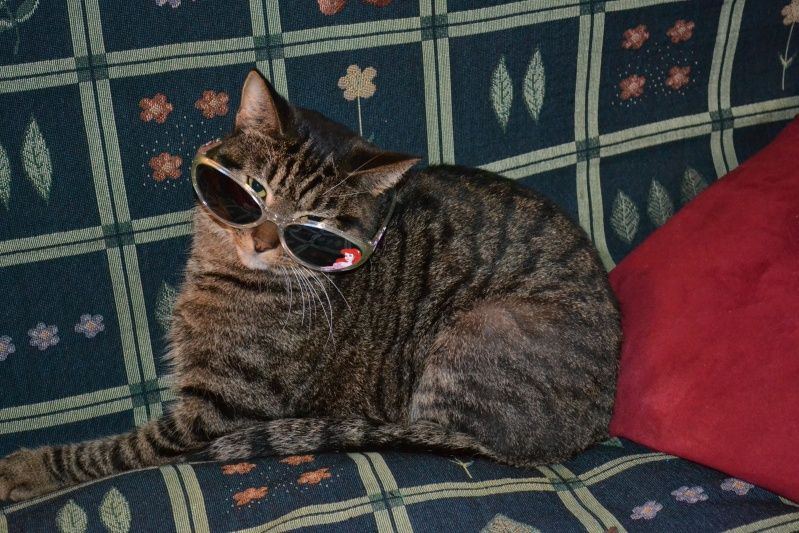 Silverkelt