May flowers part II
dmichael619
(8a)
May 15, 2011
Since the original May flower thread was getting so long I decided to start a second half. These are some things that are open today.
First is H.acuta variegated. This is one of my best blooming hoyas. I have had people argue with me and tell me in the past that a variegated plant particularly a hoya will not bloom like this one does but I have posted pictures as proof that his one does. There have been times that this plant has had upwards of 40 or more umbels of flowers open all at once.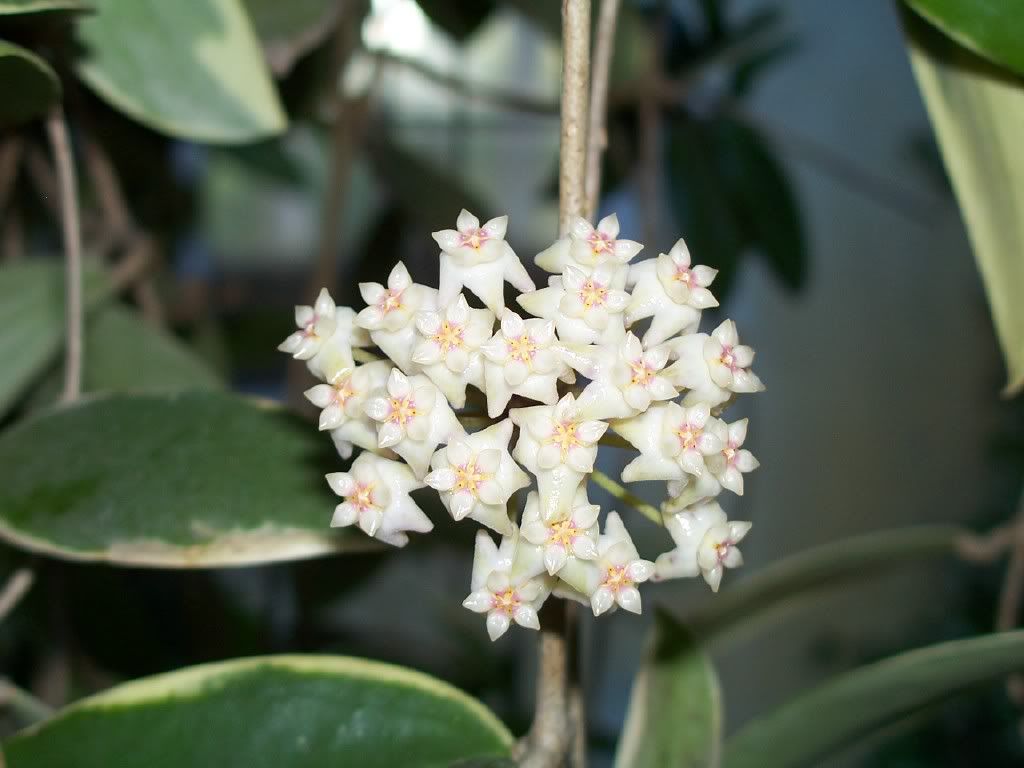 H. latifolia IML 88. Only half of this cluster is open. When the entire umbel is open it's almost the size of a baseball.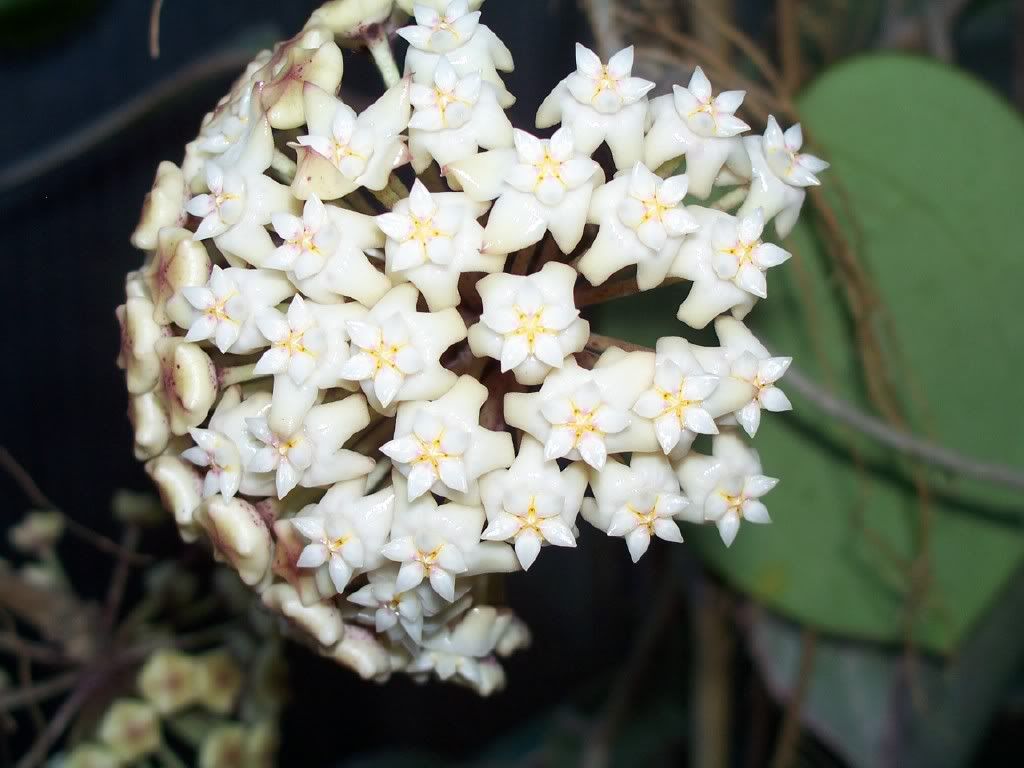 H. loherii. This is the first time this little hoya has bloomed for me. Sorry the pic is not the greatest but I find these little tiny flowers very hard to take a good picture of.
H. vitiensis
H. arnottiana half open. These flower will be fully reflexed when they open all the way.
H. incrassata. this entire cluster of flowers,though it appears to be large in the photo is only about the size of a U.S. .50 cent piece. The flowers are quite small only about the size of a green pea if that and very sweet and spicy. The scent is quite pleasing to the nose!!!!
a side view of the same cluster of flowers. This is an old peduncle that is several inches long.