Late Blooms from New Plants
dementieva
(Zone 9 - Houston)
October 26, 2011
In this thread I will post pictures of the new plants I've gotten that put up late scapes.
First is RED CHILE RENDEZVOUS, which opened today. The scape was just below where the foliage was cut back when I received it early this month.
I was amazed by the ruffling, twisting, and curling of this flower. It measured about 5.5" across. Color is like a red hot pepper. It glowed bright in the sunlight.
This was the one that Bill Maryott gave out at the Region 6 meeting this year. It was registered in 2009 but introduced for distribution in 2011.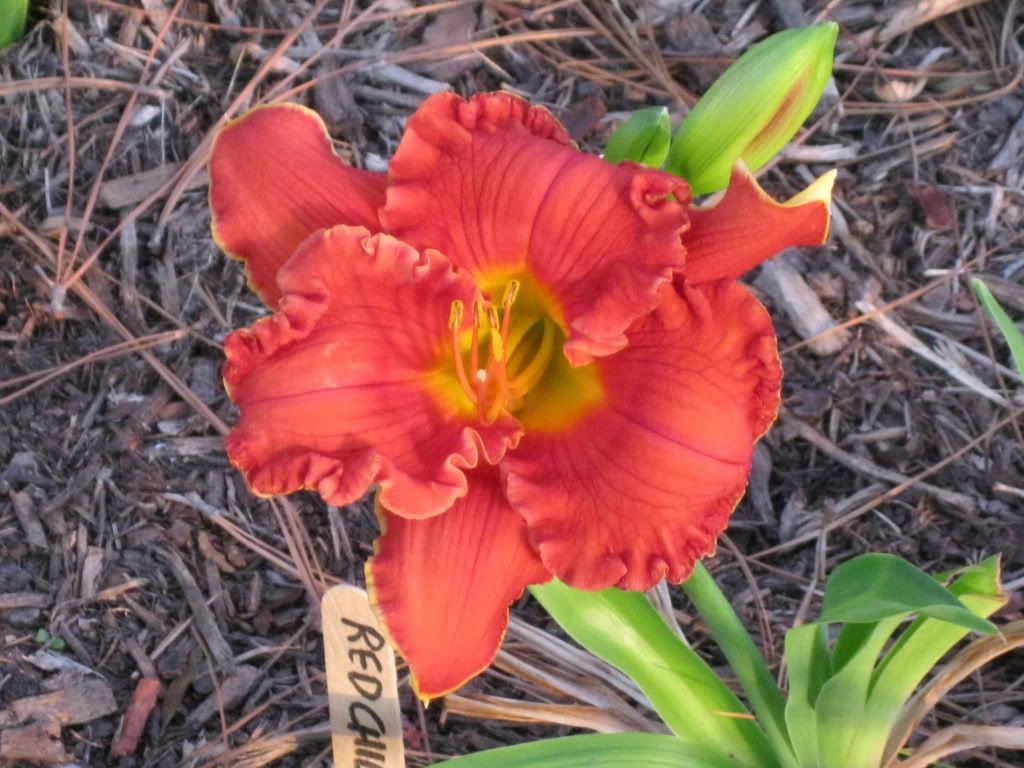 Nate