jack pot! (also need help iding a few)
CorpsmanCooper
(FL8b)
September 25, 2011
So, I posted this in the Cacti and Succulent board but I wanted to share with you guys too. I had heard Lowe's has there succulents and cacti on sale and I had a little bit of cash stowed away so I figured I would go take a look. I made out like a darn bandit! I spent almost the entire afternoon re-potting them all and putting them in a 50/50 of cactus mix and perlite. I ended up with 11 plants total (not to mention the 11 rooted leaflets I scavenged and potted separate), 3 hanging baskets (a steal at 47 cents a piece), and a bag of perlite. I paid just over $20! YAY! I think I did good!
1. Senecio jacobsenii (Trailing Jade). This picture was before I re-potted. It looks nicer now lol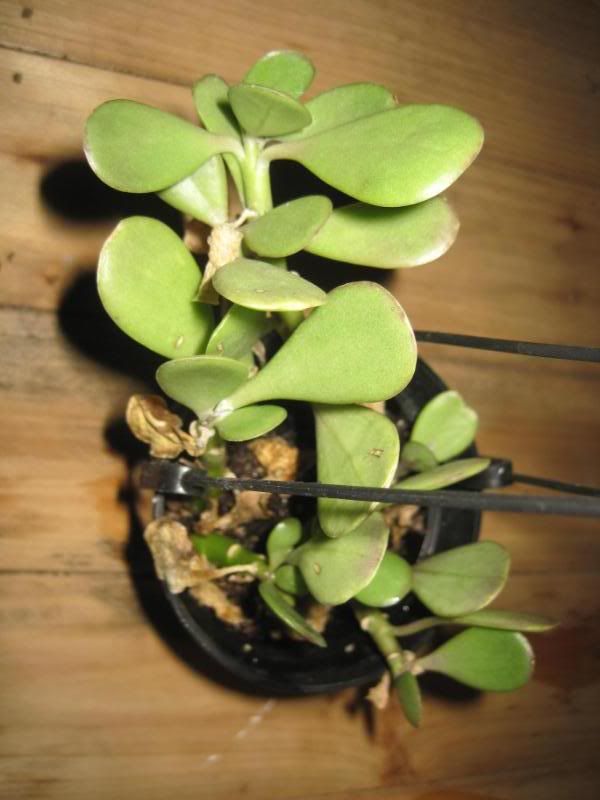 2. Portulacaria afra "varieata" (Rainbow Elephant Bush. .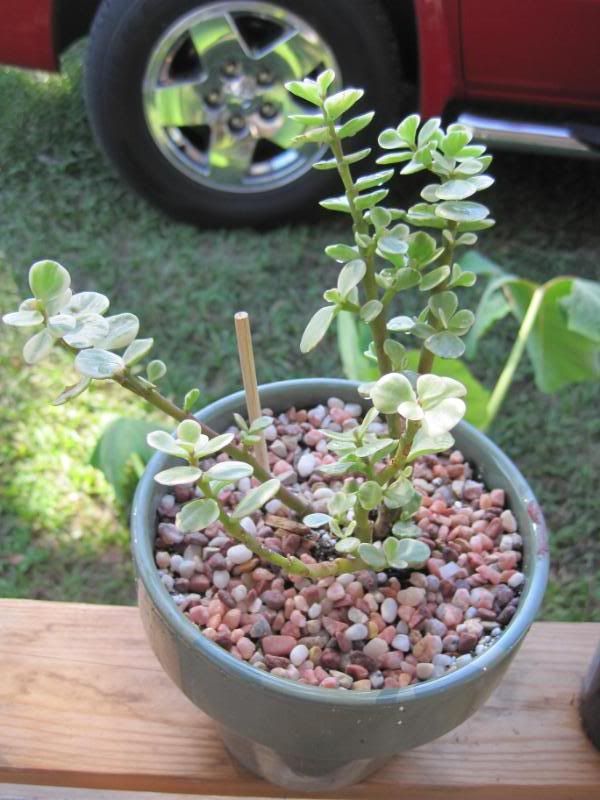 3. Kalanchoe "Aurora Borealis"
4. Crassula ovata 'Hobbit'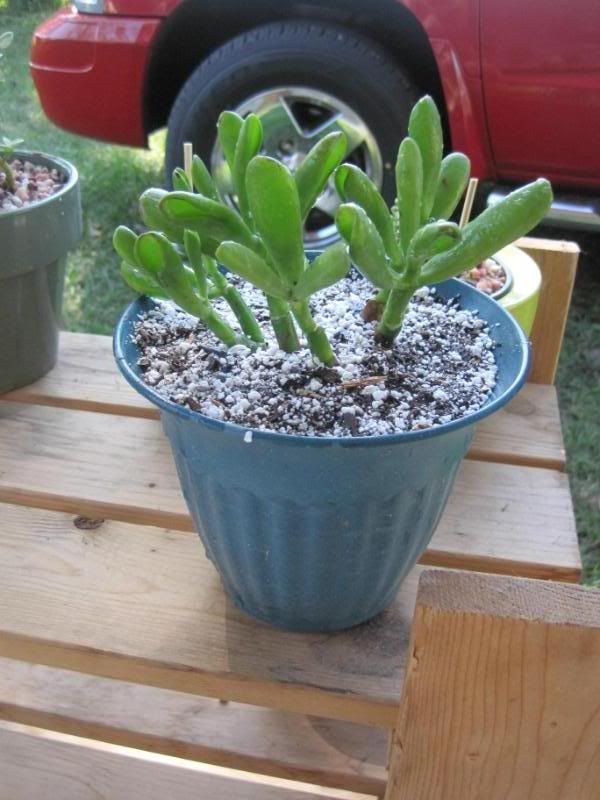 5. Aloe harlana (Mosaic aloe). I know it's in rough shape but I think with some TLC I'll be able to save it.
6. Ok there's some question as to what this really is. The tag says it's Rhipsalis Cereuscula but some of the people in the Cacti/Succulent forum say it's possibly Hatiora salicornioides. Any ideas?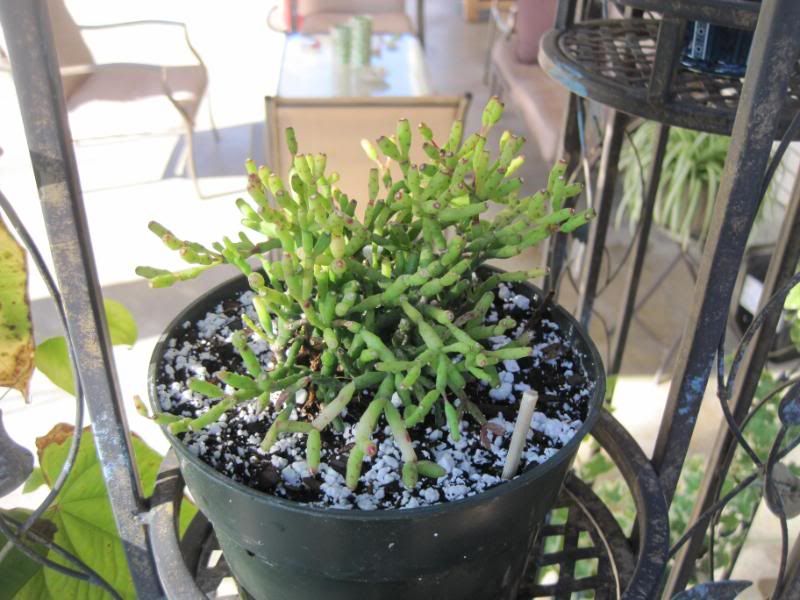 7. This is a complete mystery to me. The tag says Echeveria Shaviana Cristata. Again, I googled it to check it was correct, as I do with all of my plants and it looks nothing like what came up.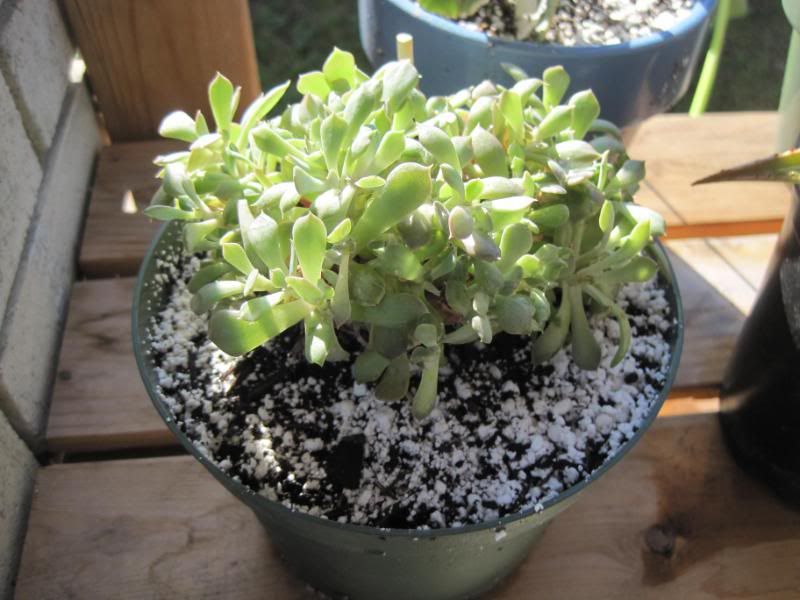 8. All this says is it's an assorted Echeveria. Help?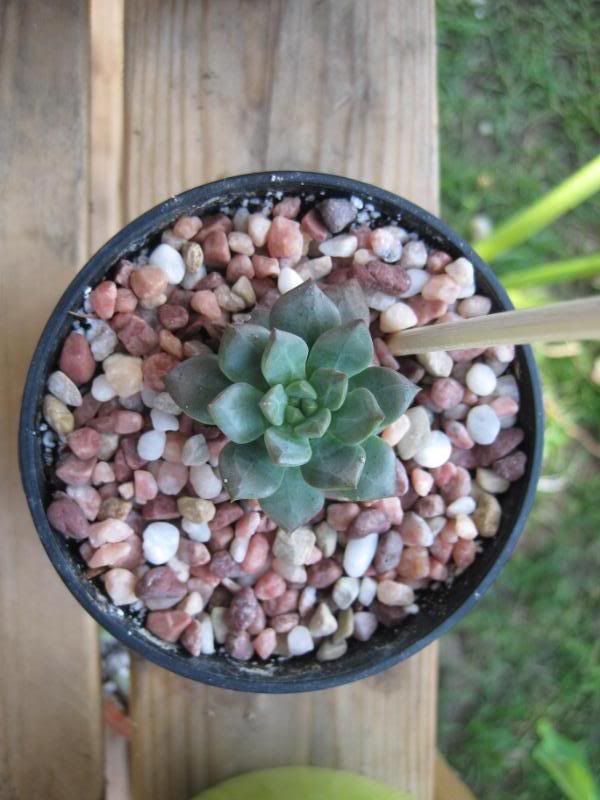 9. I got this "assorted succulents" dish for $2 (stupid glued rocks on top!)I have no idea what any of the plants are in it. I mainly bought it for the succulent in the in front of the jade looking plant. This was another pot that was bone dry! There is a third plant in this but it looks to be dead. I'm going to try to revive it but I'm not holding my breath.
This is the three plants re-potted. I need help with the names please