New EA at Lowe's today!
I was visiting Lowe's this afternoon and found variegated compacta and this one: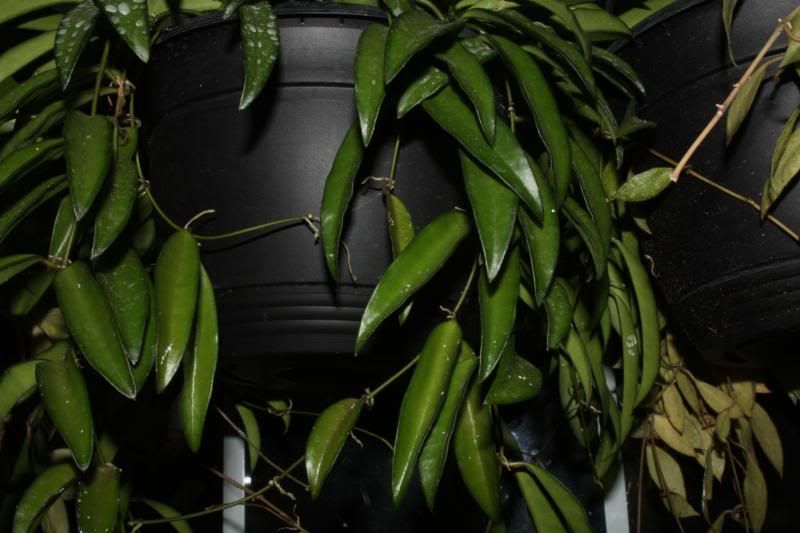 One tag said lacunosa, one said kentiana, and this one had no tag. Google searching makes me think it is kentiana. I decided to pass on the variegated compacta for now but I'm sure I'll be back for it soon! I did get an Anthurium on clearance that is still healthy but the blooms are faded.
Oh, and the reason I haven't been around much lately is because this time of year has me preoccupied with my outside plants. All I have to do with the hoyas and other houseplants is put them outside when its nice and inside when it isn't. Once all the gardens calm down a little I'll get to look at all my hoyas and marvel at how well they do with benign neglect!