How to embed photos in a post
Here's a short guide to posting images in the forum. You can use this guide if your photos have been uploaded to Flickr or Photobucket, or if you simply know the photo's url at your preferred image host.
::::::::::::::::::::::::::::
[ONE]
Most image hosts make it easy for you to find the code you need right on their websites. All you need to do is navigate to your photo, find the share menu, and copy the code identified as HTML.
On Flickr it is here: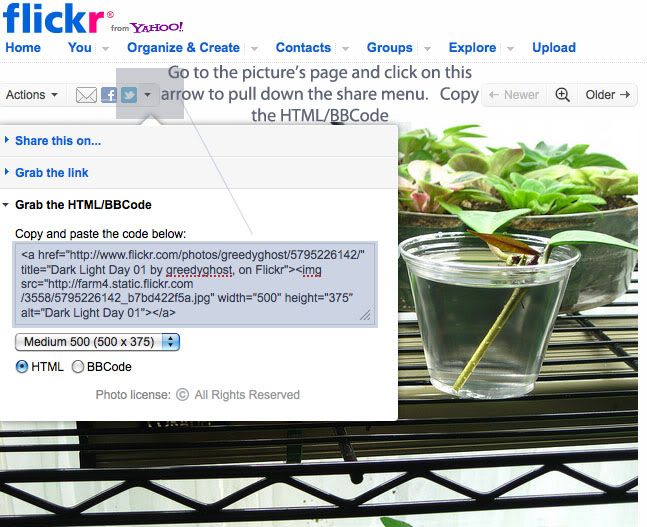 On Photobucket it is here: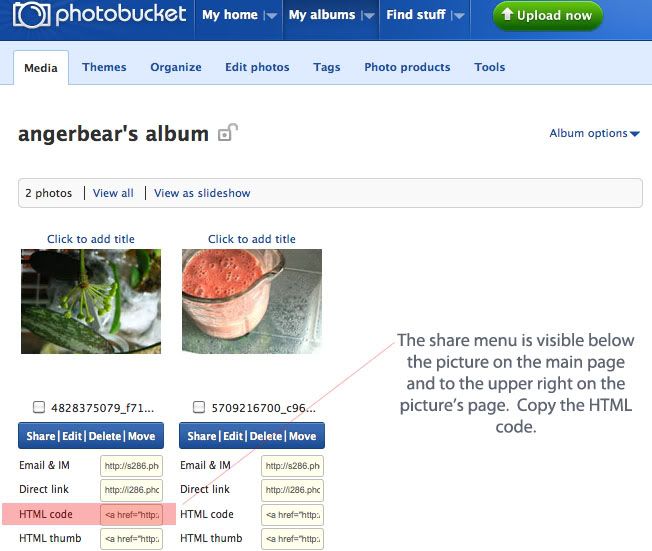 ::::::::::::::::::::::::::::
[TWO]
Next, you need to paste the code in the Message field at GardenWeb. Do NOT use the field for posting a link, below.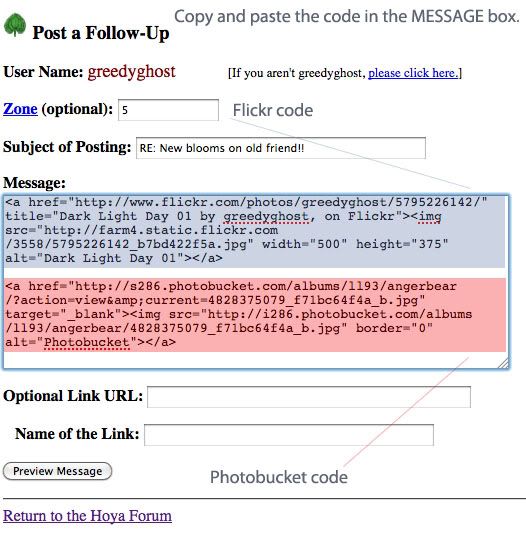 ::::::::::::::::::::::::::::
[THREE]
When you hit "Preview Message," if you have the code right, you will be able to see the images.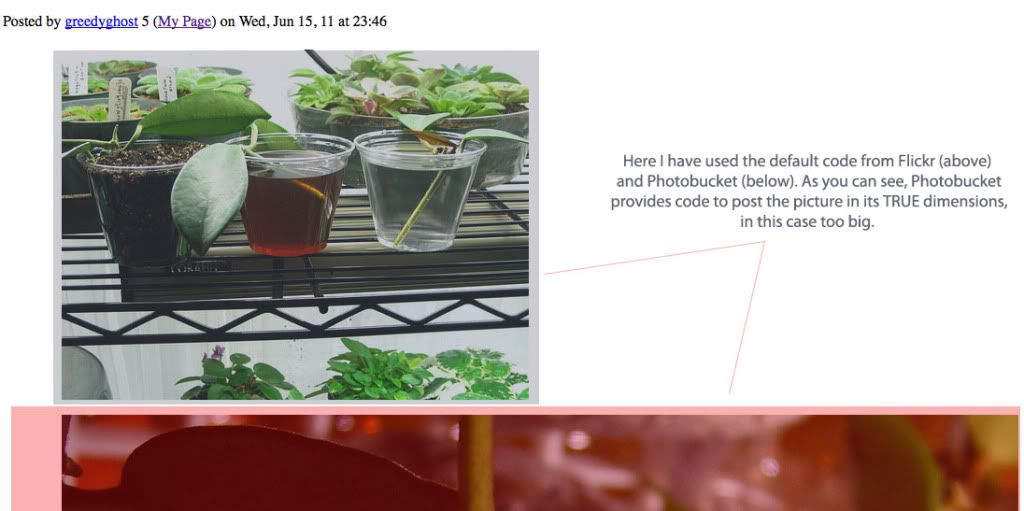 ::::::::::::::::::::::::::::
[FOUR]
Once you have the correct code, you can tweak it to fit your preferences. You can change the image size, add a border, etc.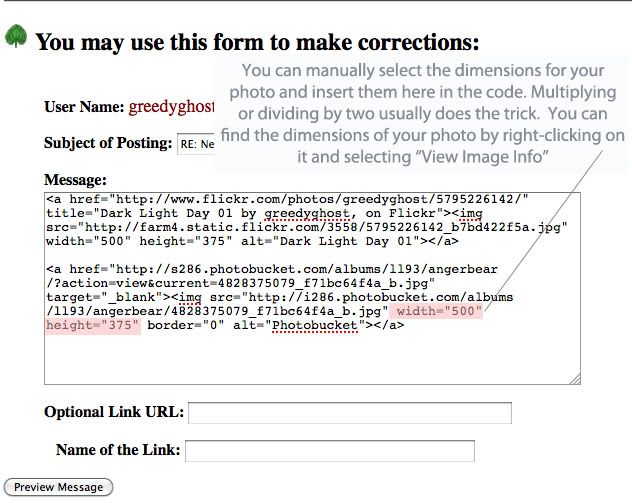 Here I have both my Flickr and Photobucket images at the sizes I want. It is good forum etiquette to resize large photos so that people do not have to scroll in order to see the whole image. When you post photos that are too large, it can make it harder to read all the posts in that thread, not just your own.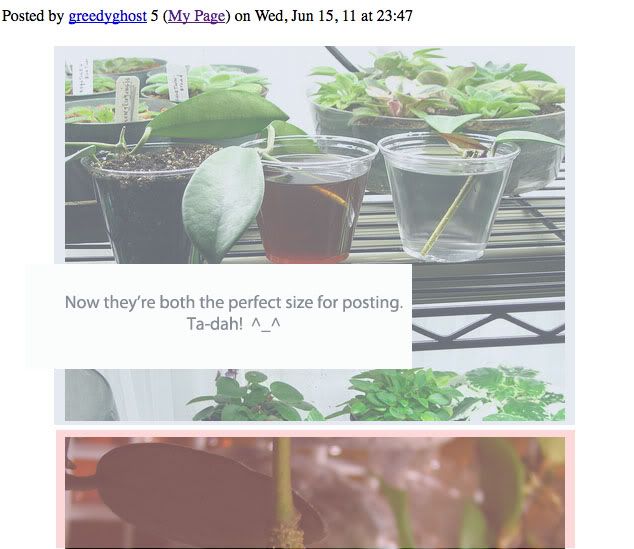 ::::::::::::::::::::::::::::
[Alternate Method]
The most simple way to post an image is to use the very basic code shown below. When using this code in conjunction with photos at an image host like Flickr, right click on the photo and select "Copy image location" to get the url you want.