My Krimson queen has flourished
HI people.
I need the help of a friend of mine, who speaks Spanish and explain about me and the content of this post. Thank you.
My hoya krimson queen has flourished and it is a floral spectacle. There are a lot of pictures. Impossble to post all of them here.
The album is private
"Escandaloso amanecer"
but with great enthusiasm will send a link to who request.
Nevertheless I show a pic.
I'm sorry for my bad English.
Regards.
[URL=http://imageshack.us/photo/my-images/62/cimg0949yx.jpg/][IMG]http://imageshack.us/scaled/modthumb/62/cimg0949yx.jpg[/IMG][/URL]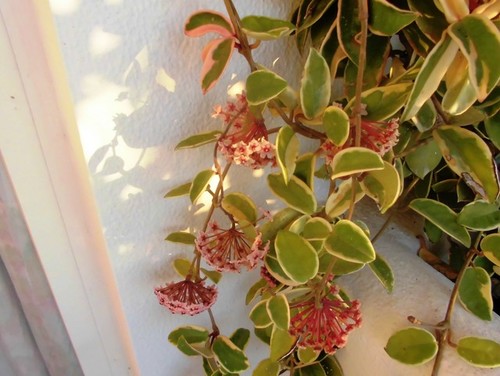 Here is a link that might be useful: Escandaloso amanecer
This post was edited by pepeuve on Sat, Jun 8, 13 at 4:51